This article describes how we spent a leisurely Saturday exploring Lower and Mid Town Manhattan.
---
It was a Saturday morning, our last morning in New York City before heading home, so we got ourselves out of bed and took the green line to the Brooklyn Bridge/City Hall stop and made our way to the corner of Dover Street and Front Street, right under the Manhattan side of the Brooklyn Bridge. We found the Cowgirl SeaHorse restaurant and managed to get a table. We had read about their interesting brunch menu and it did not disappoint. We started off with their Basket O' Biscuits served with house made bacon and onion jam and creamy honey butter. So many things on their brunch menu looked good, but we both ended up ordering the Huevos Rancheros, which was delicious.

With full bellies we headed into the financial district, walked by the New York Stock Exchange and the charging bull statue until we made it to The Battery. Since it was a Saturday the financial district felt eerily empty. We explored The Battery for a bit until we found the terminal for the Staten Island Ferry. Passage is free for pedestrians so we boarded the next boat and were soon off across the bay, past the Ellis Island and the Status of Liberty, to Staten Island. We took some nice photos of the Statue of Liberty from the outside decks of the ferry as this free ferry ride provides some great views. Once on the Island we walked along the shoreline a bit, but didn't find much to do near the ferry terminal and it started to rain as well so we went back to the ferry terminal and took the next ferry back to Manhattan.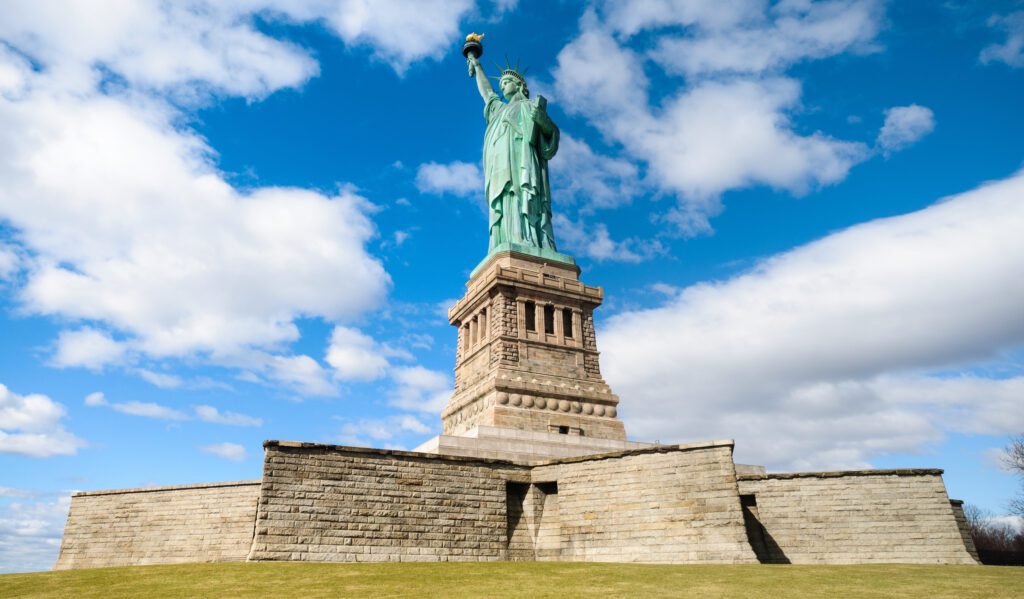 Once back on Manhattan Island, we headed up to China Town, walking up Broadway, occasionally meandering down a side street here and there, dropping into a shop when something caught our eye. Once in China Town we found the Nom Wah Tea Parlor, a dim sum restaurant, of which there are a few, and had a late lunch. The soup dumplings were especially delicious, but very hot when they first arrive so be careful.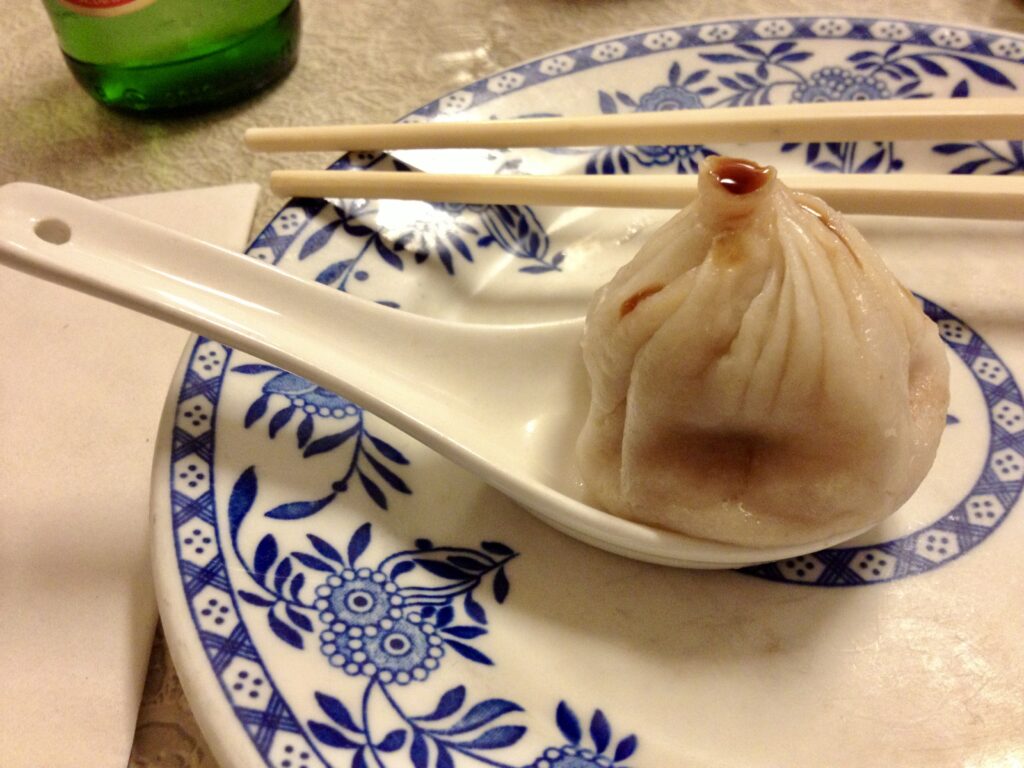 After our late lunch we continued our stroll northward, through The Bowery, Little Italy and the Garment District, popping into shops here and there until we made it back to the Flatiron District, which is where our hotel was located on this trip. We found some really interesting shops including a bike shop dedicated to bicycle couriers and wholesale shops in China Town and the Garment District.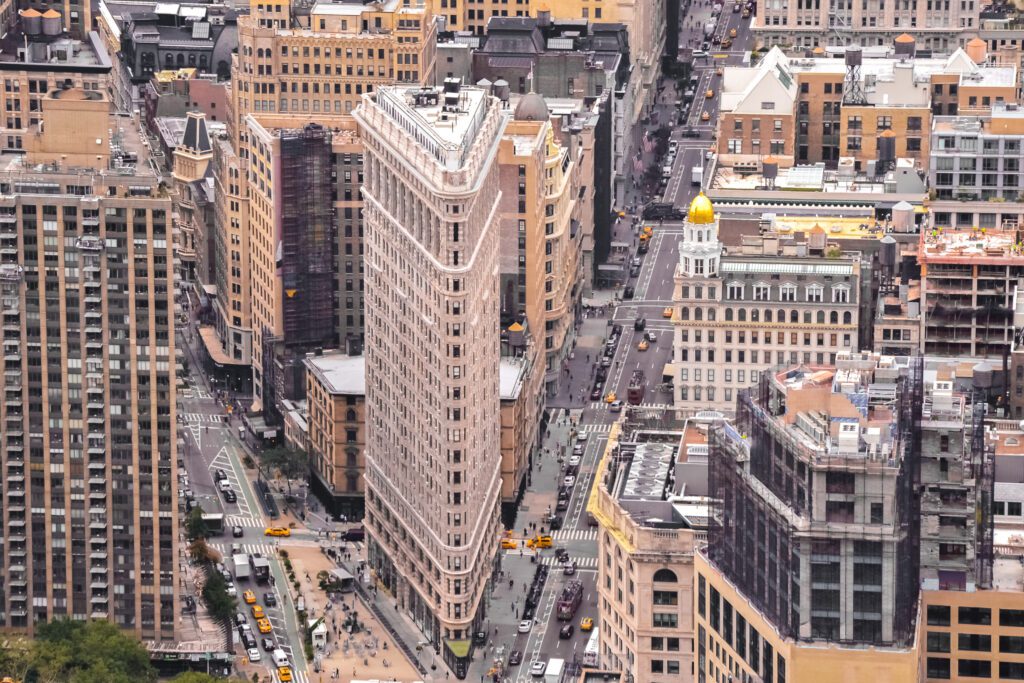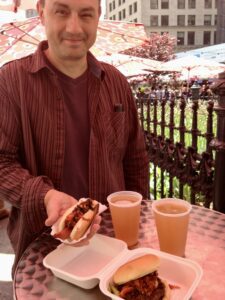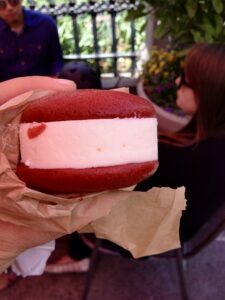 As we walked through the Flatiron District we stumbled across a group of food trucks in a square that was actually a triangle across from the Flatiron Building so we grabbed a quick dinner. A couple of beers and a kimchi hotdog for me and kimchi burger for my wife followed by homemade ice-cream sandwiches. This was a great way to spend a relaxing last day after a busy trip.
Related USATourist Articles
New York City, New York Travel Guide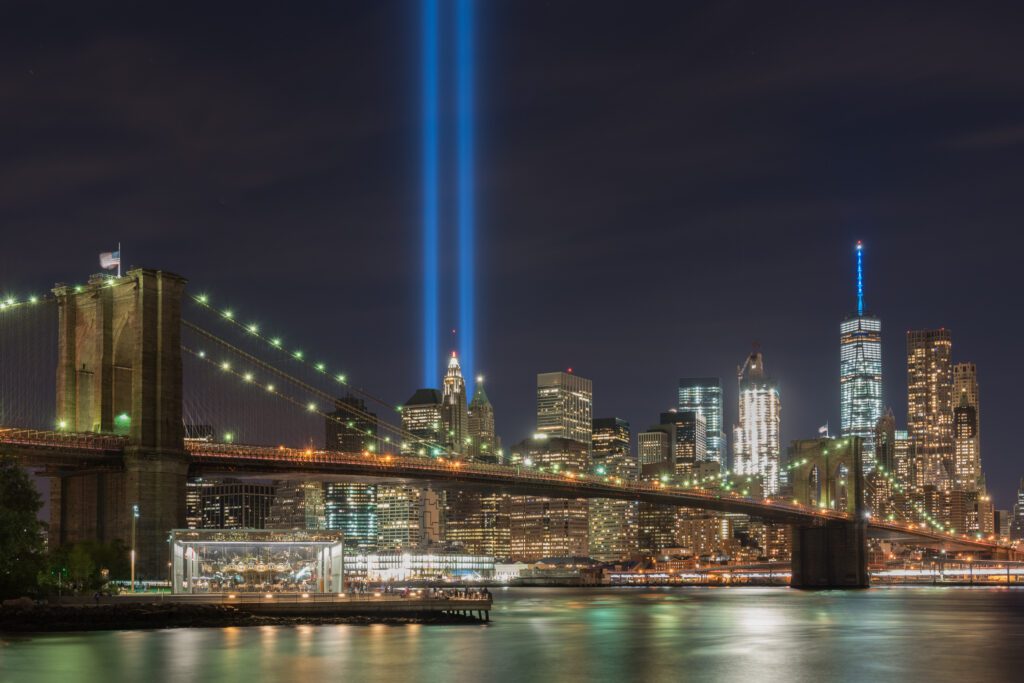 Most Popular New York City Landmarks by Neighborhood