This article provides an overview of things to see and do in New York City, New York along with useful links to other websites for additional travel related information.
---
At a Glance
New York is one of the most exciting cities in the world. It is often called "the city that never sleeps." In fact, Times Square at midnight seems more vibrant and active than most other cities at noon. New York has many popular tourist attractions, over 300 museums, world renown entertainment and over 30,000 restaurants plus countless bars and night clubs. If you like big cities and lots of excitement, the Big Apple is a great place to visit.
Travel Tip: Most of the attractions listed in this article require an entrance fee and some require reservations so be sure to plan ahead if there are certain attractions you want to visit.
Travel Tip: Be careful of people selling you tickets on the street. Whether it is for sporting events, concerts, bus tours, boat tours or theater shows, most, if not all of these can be purchased on-line. Plan ahead and purchase tickets on-line to avoid being sold fake tickets.
The Five Boroughs of New York City
New York City consists of five boroughs: Manhattan, The Bronx, Queens, Brooklyn and Staten Island
Manhattan
Manhattan Island is home to some of the most popular attractions in New York City and has many smaller neighborhoods.
Popular Museums
The Metropolitan Museum of Art (The Met) is considered one of the best art museums in the world. There is so much to see here you would need a week or more to see it all. And if you get hungry or thirsty there are no less than 7 dining options from which to choose.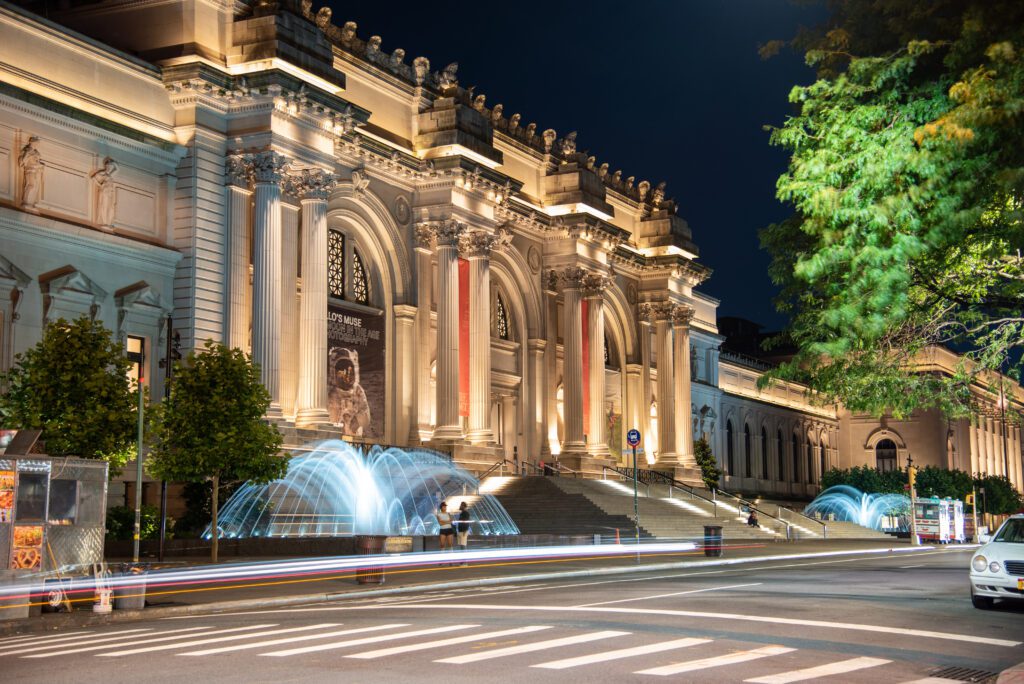 The Museum of Modern Art (MoMA) is considered one of the best modern art museums in the world.
The Solomon R. Guggenheim Museum (The Guggenheim) building was designed by the legendary architect Frank Lloyd Wright and is as architecturally interesting on the inside as it is on the outside.
The American Museum of Natural History is a massive museum with everything you would expect from a natural history museum and much much more. This is a great museum for both kids and adults.
The Intrepid Museum has 5 permanent exhibitions: Aircraft Carrier Intrepid, Submarine Growler, British Airways Concorde, Space Shuttle Pavilion and the Exploreum. This is a great museum for both kids and adults.
The 9/11 Memorial and Museum consists of two memorial pools where the bases of the twin towers once stood. These pools are surrounded by bronze parapets with the names of the victims inscribed. There is also a memorial glade and a survivor tree.  The museum provides information about the history of 9/11 and age appropriate guided tours are also available.
The Tenement Museum share stories of the immigrant and migrant experience through guided tours of their two tenement buildings on Orchard Street and the surrounding neighborhood on the Lower East Side.
Popular Landmarks
Central Park is a well-known oasis in the middle of the hustle and bustle of the big city. New Yorkers and visitors are drawn to the park to relax, play and take in the landscaped surroundings.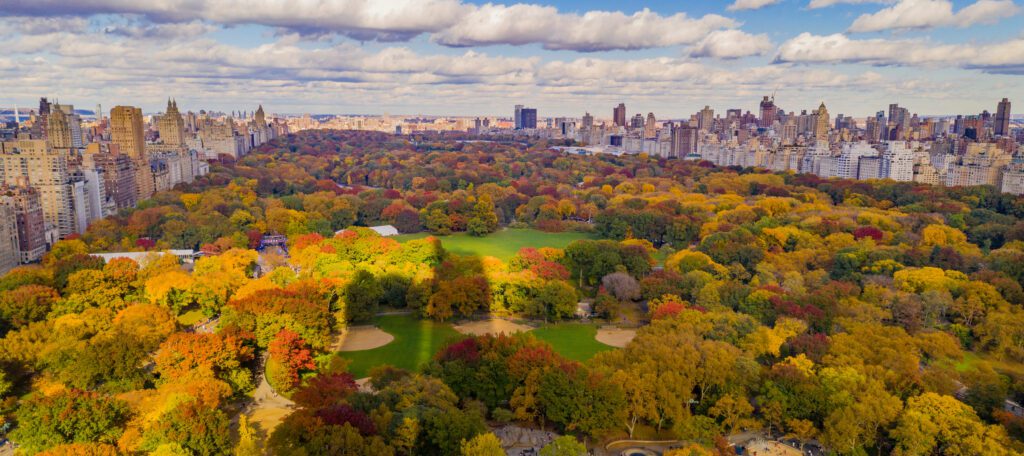 Times Square and Broadway are at the heart of the New York City Theater District. Visit our Broadway page to learn where to see the shows and how to find the bargain seats!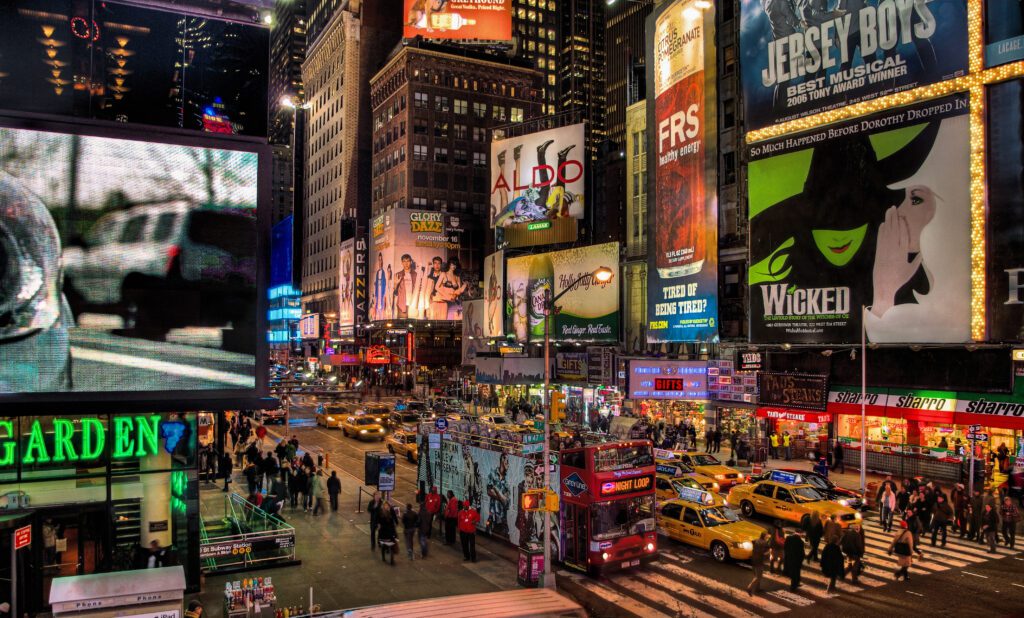 Rockefeller Center is a 22 acre complex that consists of 19 buildings, is home to several television studios and has an observation deck on the 70th floor of Rockefeller Center known as Top of the Rock. Radio City Music Hall and the famous toy store F.A.O. Schwarz are both located in this center.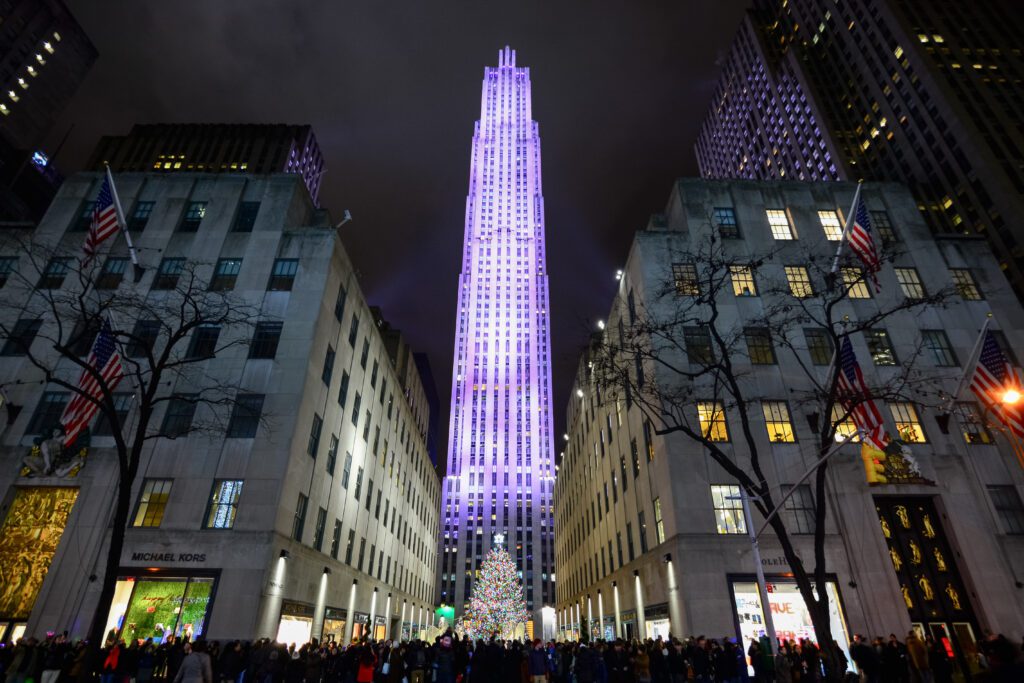 Grand Central Station not only has amazing architecture, but is home to many fantastic shops and restaurants. The Chrysler Building, located at 42nd Street and Lexington Avenue, is one of the most recognizable buildings in New York City and a great example of Art Deco architecture. Public access to most of the building is not allowed however, you can enter the lobby of the building between 8:00am and 6:00pm on weekdays and is well worth a visit to see this amazing space.
The United Nations World Headquarters is located between First Avenue and the East River from 42nd Street to 48th Street. This international enclave is actually a self governing territory with its own security service and post office. Guided tours are offered in twenty different languages, but be sure to call ahead or check on-line to find a tour times in your native language.
The Empire State Building – New York City is one of the most recognizable skylines in the world with the Empire State Building dominating midtown. From the Art Deco lobby to the observation decks on the 86th and 102nd floors, this building is a fantastic place to visit.
The High Line is a free public park built on a historic freight rail like elevated above the streets of New York City. It is a 1.45 mile (2.33 km) long walkway running from Gansevoort Street to 34th Street on Manhattan's West Side. Different sections of the park provide different and unique spaces and experiences. You can also access Chelsea Market right from the High Line.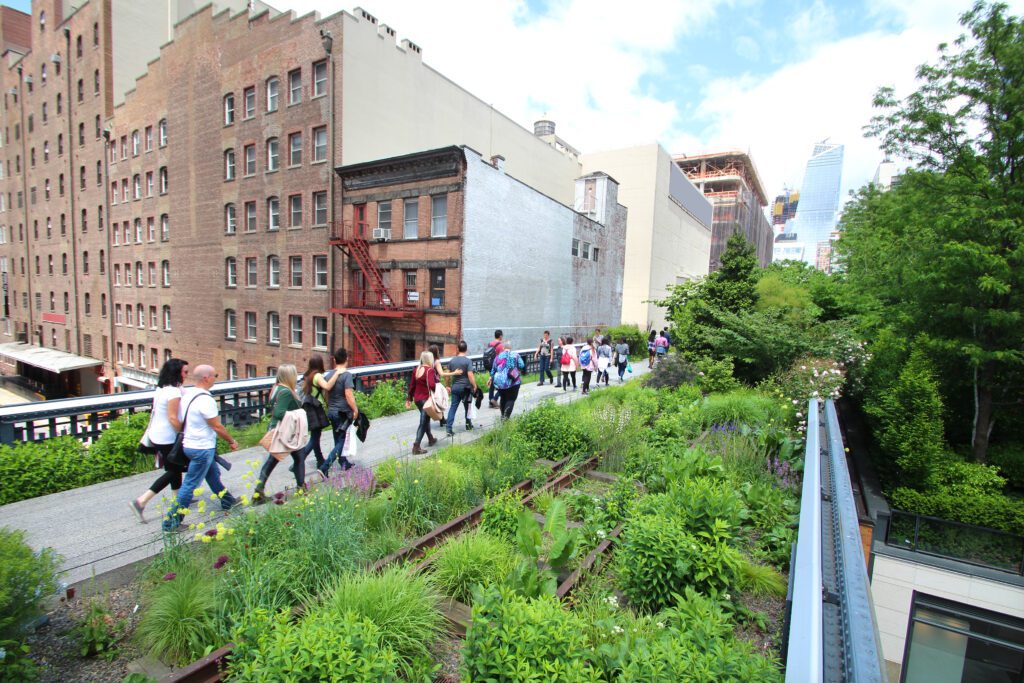 Chelsea Market is home to many unique and eclectic shops and restaurants. It is located at 75 Ninth Avenue between 15th and 16th Streets and can be accessed directly from the The High Line.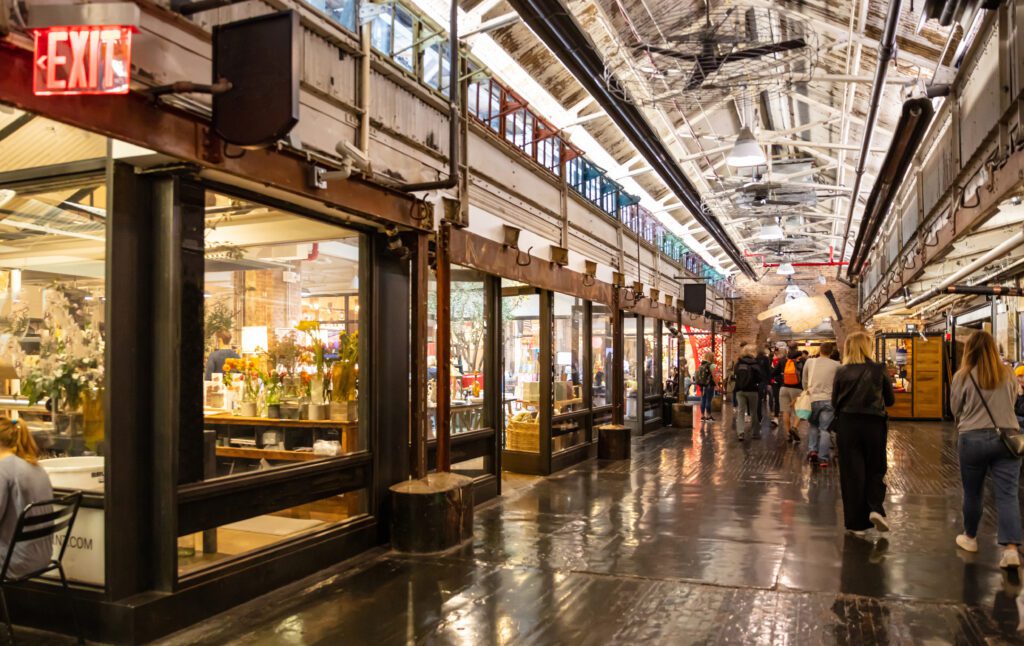 The Edge at Hudson Yards is located right off The High Line and has the tallest open observation deck in Manhattan. They also offer something more extreme called City Climb is the deck is not daring enough for you.
One World Trade Center is the building that replaced the twin towers destroyed on 9/11 and dominates the skyline of Lower Manhattan. It has an observatory located over 100 stories above the streets and provides 360 degree views of New York and New Jersey.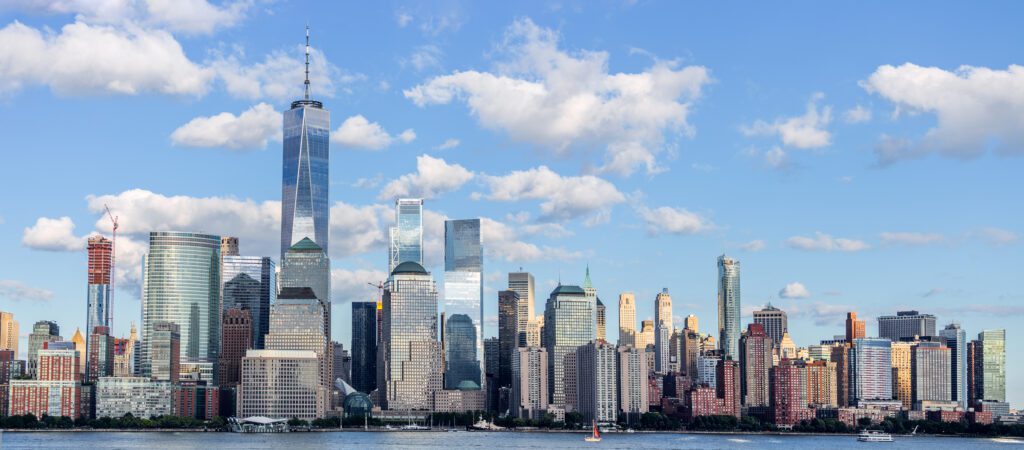 The 9/11 Memorial and Museum consists of two memorial pools where the bases of the twin towers once stood. These pools are surrounded by bronze parapets with the names of the victims inscribed. There is also a memorial glade and a survivor tree.  The museum provides information about the history of 9/11 and age appropriate guided tours are also available.
The Statue of Liberty is one of the best-known U.S. landmarks and has welcomed millions of emigrants to the United States. It is located on a small island in the harbor off the southern tip of Manhattan. You can take an excursion boat from The Battery to see the big lady up close and to visit the immigration museum on nearby Ellis Island or take the free Staten Island Ferry if you just want to sail by her.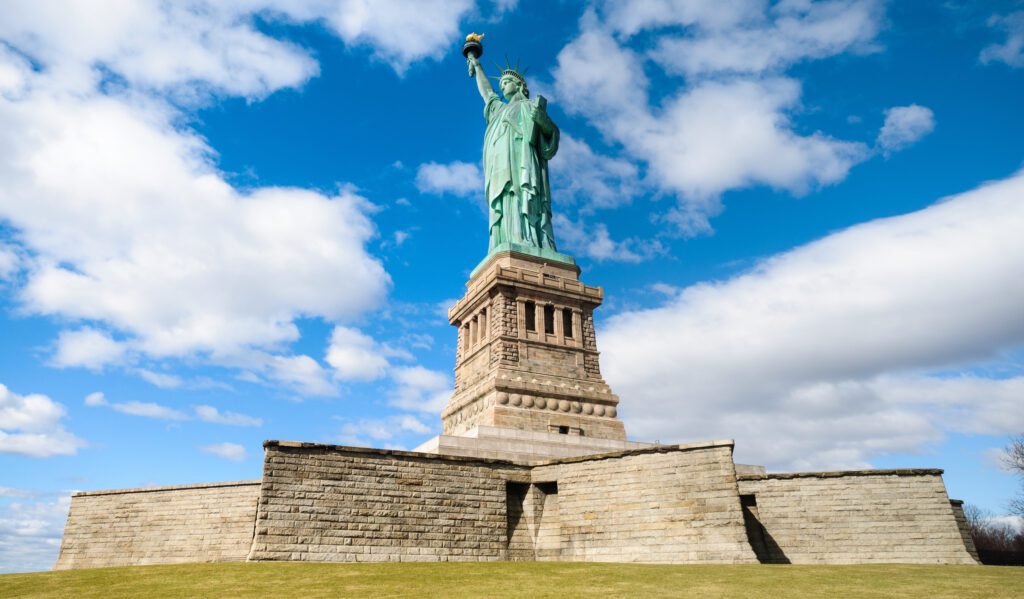 The Bronx
Popular Attractions
It is hard to believe that a world class zoo could exist within the densely populated area of New York City, but The Bronx Zoo , covering 265 acres of woodland and housing over 4,000 animals, certainly is impressive by any standard. It is much larger than the Central Park Zoo and contains many endangered species in natural habitats.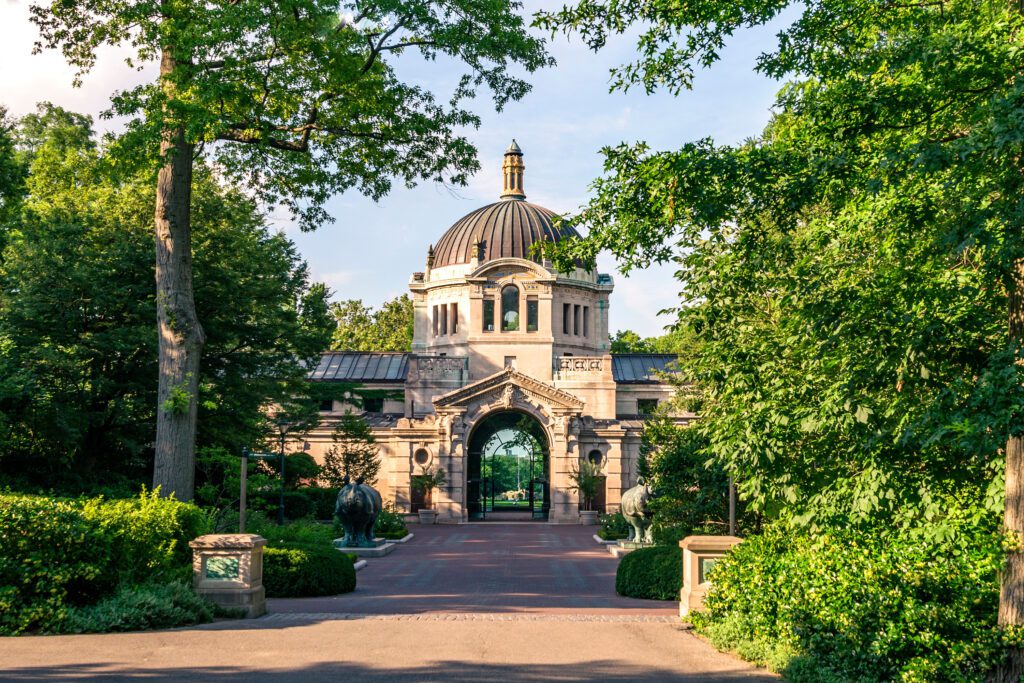 Yankee Stadium may be the most recognizable sports stadium in the U.S. and is one of the few sports stadiums that have not sold the naming rights away. Stadium tours are offered to the public daily.
New York Botanical Garden consists of 32 unique gardens and arboretums spread across 250 acres. It is so big there is a tram that stops at various places along a loop within the park. There is also a Cafe, a Grill and shop selling plants, seeds and other gardening related items as well as unique gift items.
Brooklyn and Queens
Brooklyn
Brooklyn is across the East River on the southwestern tip of Long Island. It is accessible via bridge or tunnel. This borough is nearly four times as large as Manhattan Island and has a population of about four million. It is one of the primary bedroom communities for New York City. Unlike Manhattan, there are few tall buildings in Brooklyn. Typically, the tree-lined streets are filled with brownstone townhouses and small apartment buildings. There are very few hotels in Brooklyn, but those few offer a quiet alternative to the noisy hectic streets of Manhattan.
The DUMBO (an acronym for Down Under the Manhattan Bridge Overpass) area has great views of the Brooklyn Bridge with the Manhattan skyline in the background and Grimaldi's Pizza is located near here as well.
Coney Island Beach and Amusement Park are located along the southern shore and John F. Kennedy Airport lies just east of Brooklyn.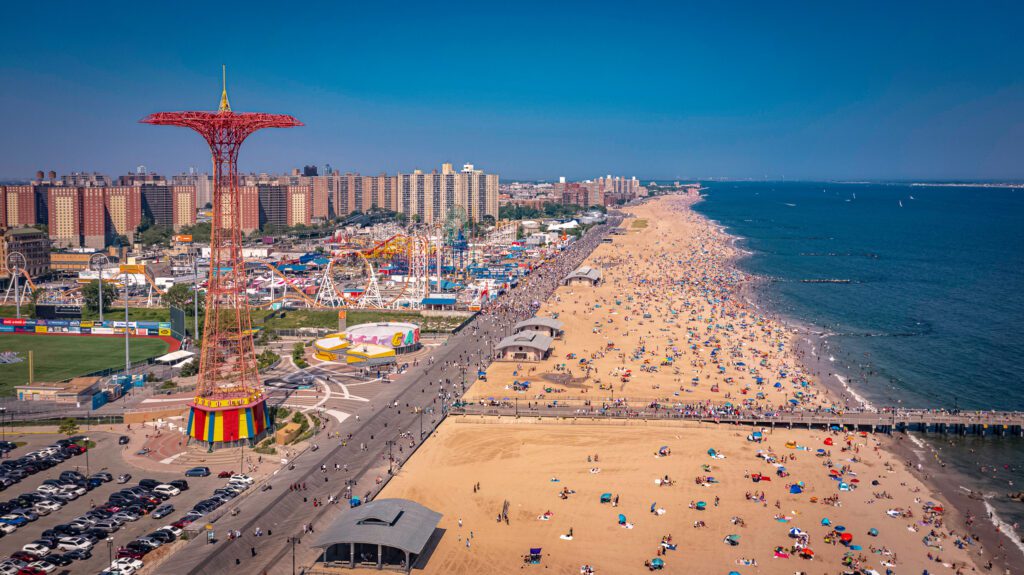 Queens
Queens is north of Brooklyn on the tip of Long Island. It is also a residential community with many high-rise apartment complexes. LaGuardia airport, Shea Stadium and the crumbling ruins of the old World's Fair are located there. There are a few hotels near the airport.
Staten Island
Staten Island is due south of Manhattan across the main harbor basin. It is most easily reached via the Staten Island Ferry from Battery Park on the southern tip of Manhattan. The ferry ride offers spectacular views of the New York skyline and the Statue of Liberty and is absolutely free for all pedestrians. Staten Island has a small town atmosphere with many single-family homes.
Snug Harbor Cultural Center & Botanical Garden is located on the northern shore of Staten Island and is home to a number of museums, exhibits and gardens. Museums include the Staten Island Museum, Newhouse Center for Contemporary Art, Noble Maritime Collection and the Staten Island Children's Museum.
The Staten Island Zoo is fairly compact in size featuring an aquarium and exhibits focusing on Australia, Africa, tropical forests, reptiles, birds and honey bees. There are also fox, Amur leopard, otter and horse exhibits.
Getting There
By Air
There are three major airports near New York City. John F Kennedy Airport (JFK) is on Long Island about 12 miles (19.3 km) east of Manhattan. LaGuardia Airport (LGA) is in Queens about 6 miles (9.5 km) from downtown and Newark Liberty International Airport (EWR) is across the Hudson river in New Jersey about 12 miles (19.3 km) to the southwest of the city. Ready access is available from each airport via taxi or bus. Public transportation is excellent in New York City. Busses, subway trains and taxis provide the most convenient means of transportation.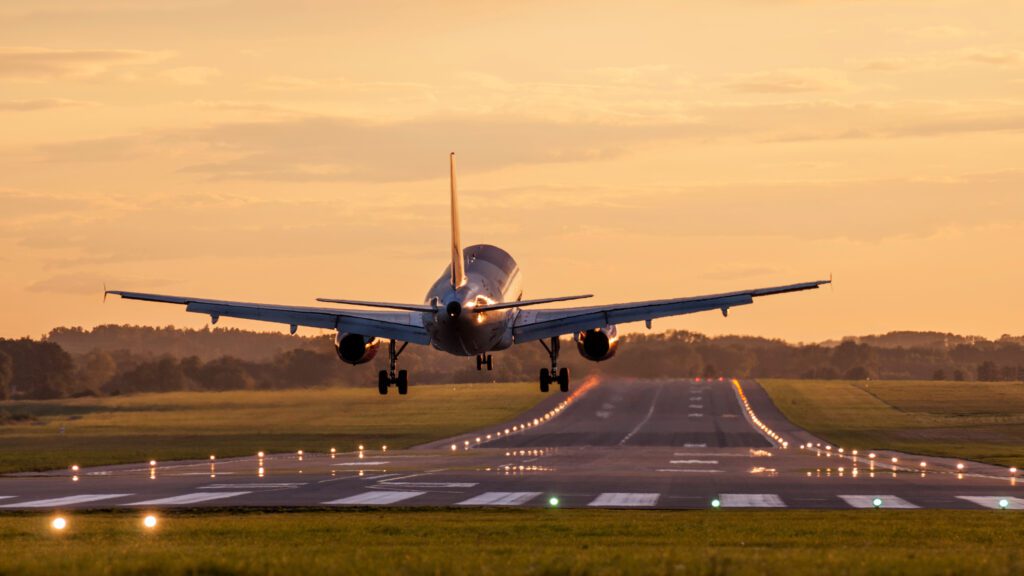 By Car
New York City is located right along the Interstate 95 corridor, which connects many of the major east coast cities from Miami to Boston. However, driving a car into New York City and especially Manhattan is not recommended because of the dense traffic and one-way streets and expensive parking.
By Rail
New York City is one of the few cities in the U.S. with adequate train service. Commuter trains cover most of the nearby communities and neighboring states. Longer distance Amtrak passenger trains travel the east coast corridor and go to many major cities across the country.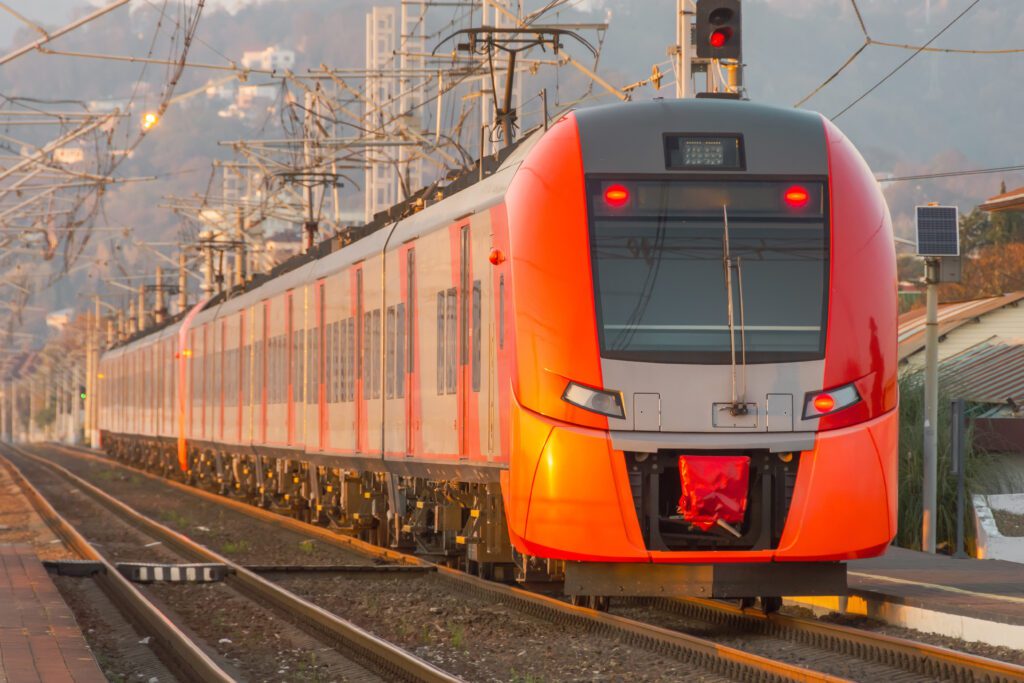 By Water
There are three cruise ship terminals around New York City: Manhattan Cruise Terminal, Brooklyn Cruise Terminal and The Cape Liberty Cruise Port. If you are cruising to or from New York make sure you know which cruise ship terminal to use.
Getting Around
Street Layout
Manhattan is laid out in a grid pattern which makes getting around the city easy. The only streets that don't follow the pattern are Broadway that angles across the island and the streets below 14th Street in lower Manhattan. Avenues run north/south, numbered streets run east/west. Fifth Avenue and Central Park delineate the "East Side" from the "West Side." Building numbers, especially on the avenues, often do not follow a logical pattern. When asking directions, always try to specify the nearest intersection of streets and avenues. For example: "On Broadway, near 42nd Street" or "near Third and Fifty Fourth". Subways and Busses go "uptown" when heading north to the higher numbered streets and go "downtown" when heading south. They go to the "East Side" or the "West Side" when crossing the island.
Public Transportation
The subway, train and bus system collectively known as the Metropolitan Transit Authority or MTA is the most cost effective and efficient way to get around. Fairs for subways and buses can be paid with a contactless credit or debit card, smartphone, OMNY card or MetroCard. MetroCards can be purchased and reloaded at most subway stations.
Taxis and Private Car Hires
Taxis, Ubers and Lyfts are available throughout New York City. Yellow Cabs are the only cabs allowed stop and pick up passengers in Manhattan. Green Cabs operate in the surrounding boroughs.
New York City considers Uber and Lyft private car hires along with other private cars, vans or limousines that are booked ahead of time meaning you cannot hail these types of vehicles, they must be booked ahead of time even if that's just 5 minutes ahead using an app.
Water Taxis and Ferries
New York Water Taxis provide a hop-on hop-off experience and stops at a number of locations in Manhattan, The Bronx, Queens, Brooklyn, Staten Island and New Jersey. They also offer private charter services.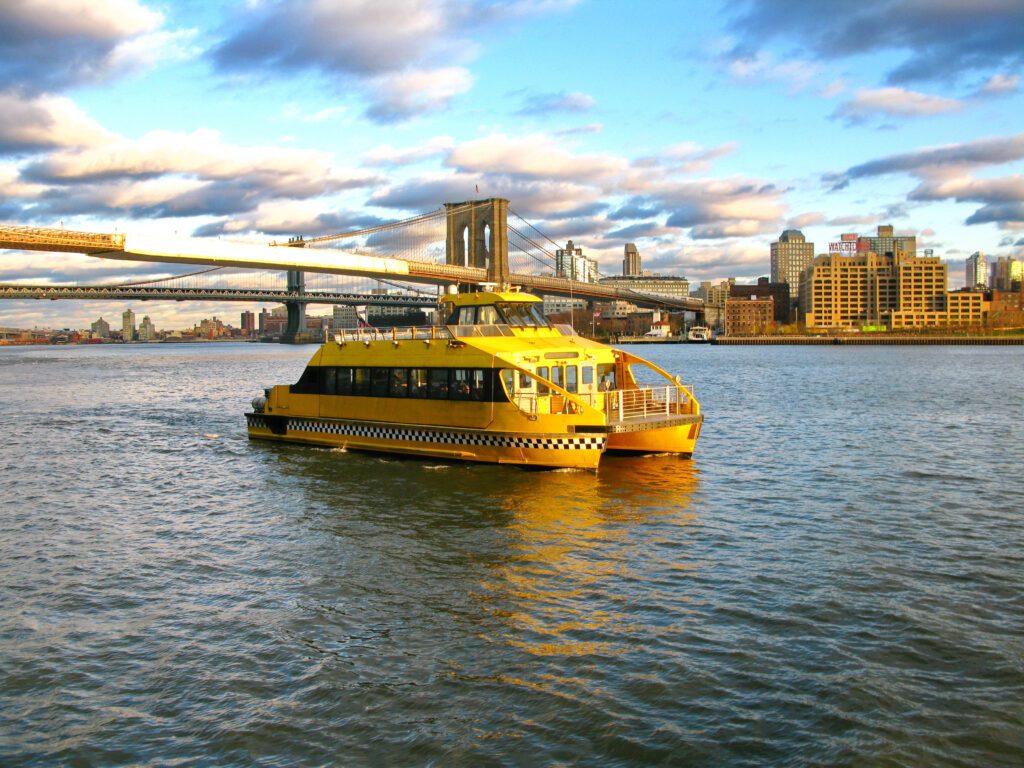 The NYC Ferry operates 7 different routes connecting ports in The Bronx, Manhattan, Roosevelt Island, Queens, Brooklyn, Governors Island, Staten Island and Rockaway. However, this service is severely cut back on weekends and holidays so be sure to check with the ferry company before planning a trip.
The Staten Island Ferry is free for pedestrian passengers and runs between The Battery at the southern tip of Manhattan Island to Staten Island and back. This ferry operates 7 days a week including holidays.
Tour Busses
There are two hop-on hop-off tour bus companies operating in New York City: TopView NYC Bus Tours and Big Bus Tours. The informative tours are nice and they are also a great way to get around the city.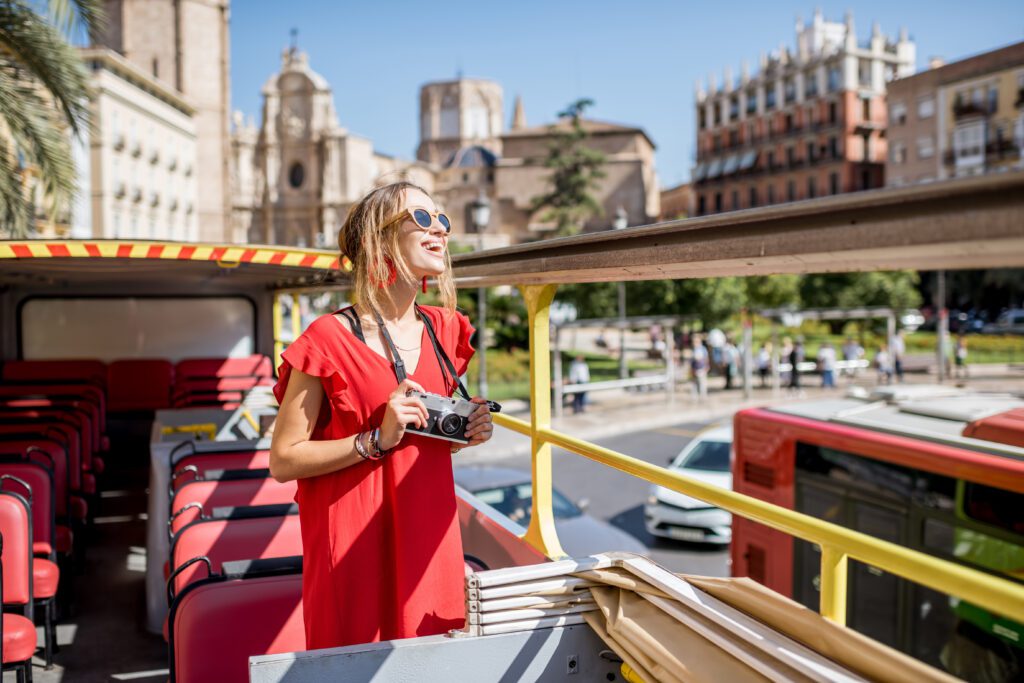 Additional Resources
Other Popular New York Travel Guides
There are so many different travel guides to New York City that we could not list them all here, but these are of few of our favorites.
nyc.com has neighborhood guides, trip planning guides, hotel guides and much more.
TimeOut – New York is one of the best resources for finding out what's going on in and around the city and also has a great city guide.
Lonely Planet – New York is a great travel planning resource.
Condé Nast – New York provides ideas for more upscale things to see and do around the city.
Secret NYC has lots of fun and interesting ideas for things to do around the city.
The Savvy Backpacker is another great resource.
CityPass
New York CityPass app is a planning and ticketing tool that you download to your smartphone. You can purchase tickets for participating attractions directly on the app and can purchase bundles, which may save you money if you purchased them separately. In addition, you can also make reservations on the app once you have purchased tickets. This app can also be used in a number of other cities around the United States and Canada.
Participating attractions include: Empire State Building, American Museum of Natural History, Top of the Rock Observation Deck, Ferry Access to Statue of Liberty and Ellis Island, 9/11 Memorial and Museum, Circle Line Sight Seeing Cruises, Intrepid Museum, Guggenheim Museum, The Museum of Modern Art (MoMA), City Cruises and Edge at Hudson Yards.
Note: CityPass and CityCruises are both brands of CityExperiences.
Related USATourist Articles
Most Popular New York City Landmarks by Neighborhood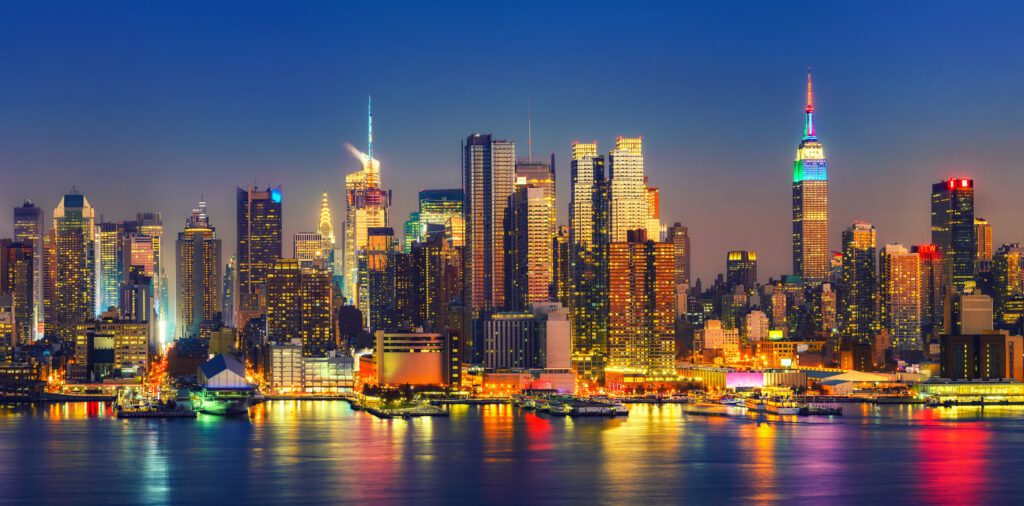 Sightseeing, Shopping and Eating Our Way Through Lower and Mid Town Manhattan, New York