This article provides an overview of things to see and do as well as places to stay in the Custer State Park and the surrounding area along with useful links to other websites for additional travel related information.
---
At a Glance
Custer State Park, nestled in the Black Hills of South Dakota, is no ordinary state park. Its shear size and amenities combined with its diverse landscapes and wildlife rival many national parks. Custer State Park is home to one of the largest managed buffalo, bison or tatanka as they are called in the native language of the Lakota, herds in the United States; has amazing scenic drives like the Iron Mountain Road, the Needles Highway and the Wildlife Loop; has multiple campgrounds and lodges; several lakes; miles of hiking trails; and so much more.
Check out our YouTube Short for a quick 1 minute overview of the park.

Activities
Scenic Drives
Wildlife Loop Road
The Wildlife Loop Road is the best place for visitors to see many of the park's wildlife, often up close. These include the roaming buffalo or bison, white-tailed deer, mule deer, elk, big horn sheep, wild donkeys or burros, pronghorns and prairie dogs. If you're lucky you many even spot a coyote or mountain lion. Buffalo are often seen toward the southern end of the park and the prairie dogs are in Prairie Dog Town. Check in at the Wildlife Station Visitor Center to get the latest news on what wildlife has been spotted and where, including the buffalo herds.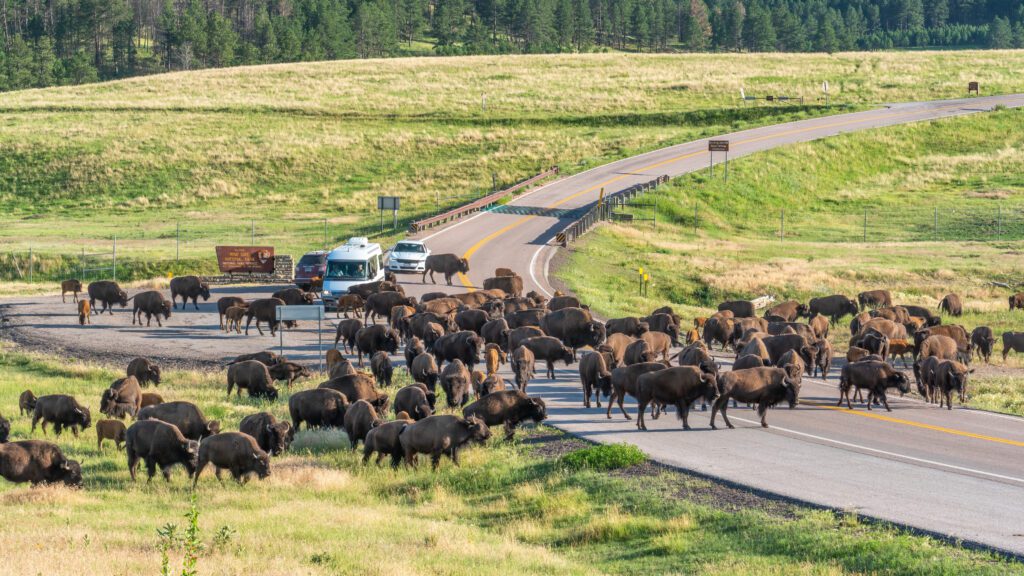 Iron Mountain Road
The Iron Mountain Road connects Custer State Park with Mount Rushmore National Memorial and passes through some of the most beautiful scenery in the Black Hills. There are three tunnels carved through the granite rock on this drive: the Doane Robinson Tunnel, which has a clearance of 12 feet wide by 11 feet 4 inches high, the C.C. Gideon Tunnel, which has a clearance of 11 feet 6 inches wide by 10 feet 9 inches high and the Scovel Johnson Tunnel, which has a clearance of 10 feet 9 inches wide by 11 feet high. When driven from the park to Mount Rushmore, the tunnels frame the monument perfectly as you drive through them.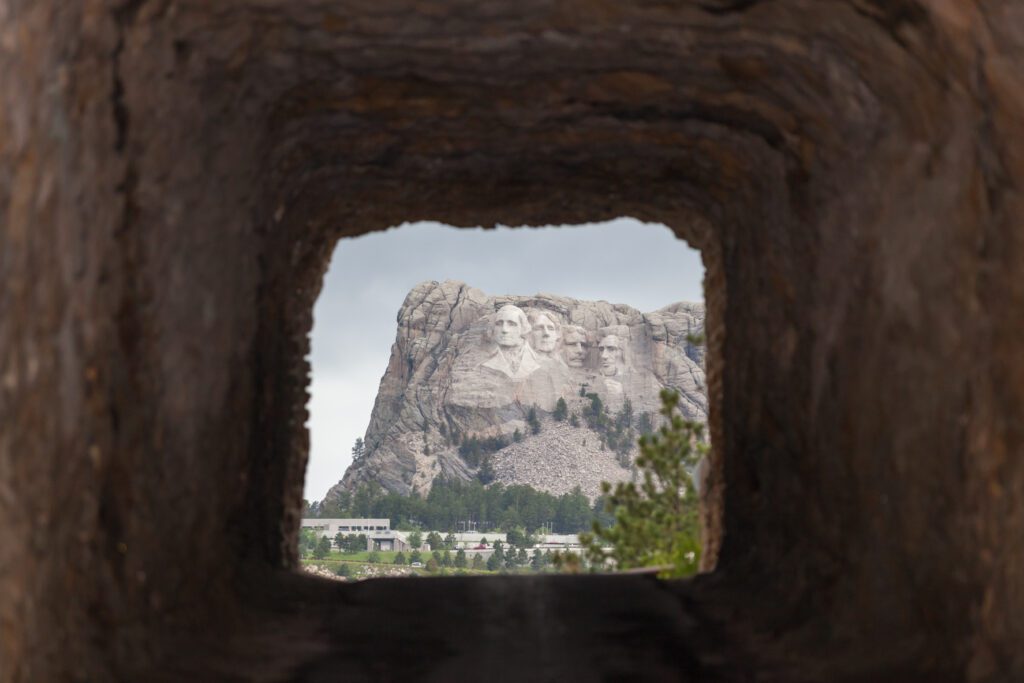 Needles Highway
The Needles Highway offers spectacular scenery as it winds its way through ponderosa pine and spruce forests, meadows surrounded by birch and aspen and rugged granite rock. There are two tunnels carved through the granite rock on this drive: the Needles Eye Tunnel, which has a clearance of 8 feet 9 inches wide by 9 feet 8 inches high and the Iron Creek Tunnel, which has a clearance of 8 feet 9 inches wide by 10 feet 10 inches high.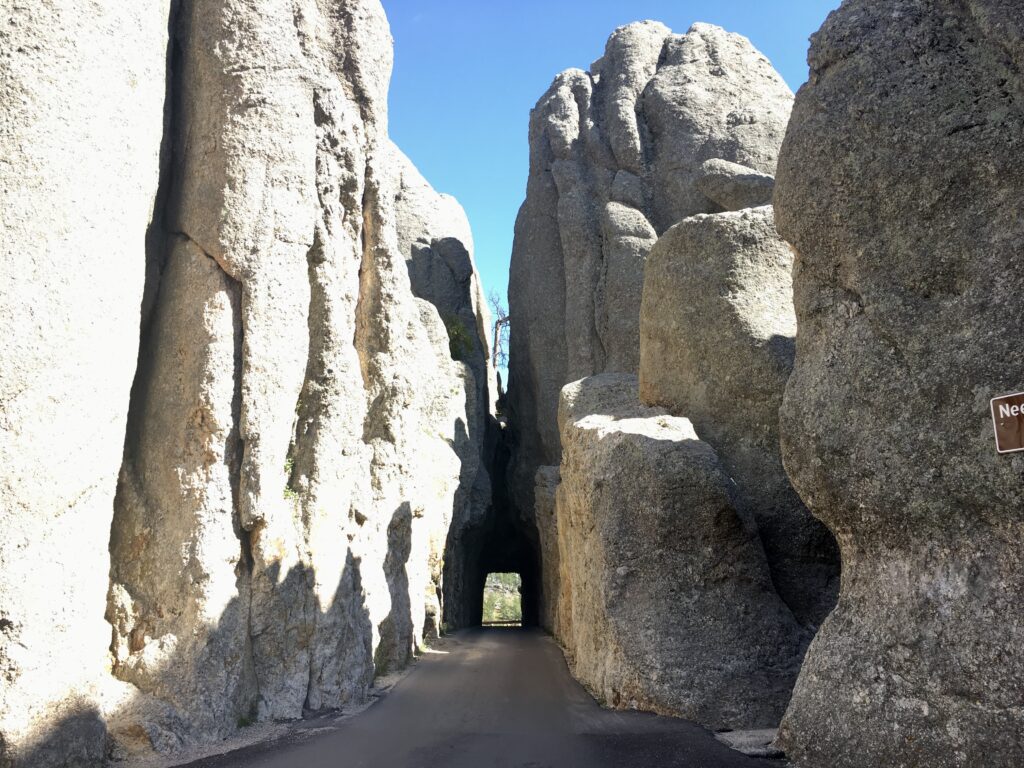 Hiking, Biking & Horseback Riding
There are many options for hiking, mountain biking and horseback riding in the park. Hiking trails average in the 2 to 4 hour and 1 mile (1.6 km) to 5 mile (8 km) range. Trails in the northern area of the park are typically designated hiking only while trails in the southern area are designated multi-use and can be used by hikers, mountain bikers and horseback riders. The park has a stable for horses next to the Blue Bell Campground and across from the Blue Bell Lodge where you can book trail rides on one of the park's horses.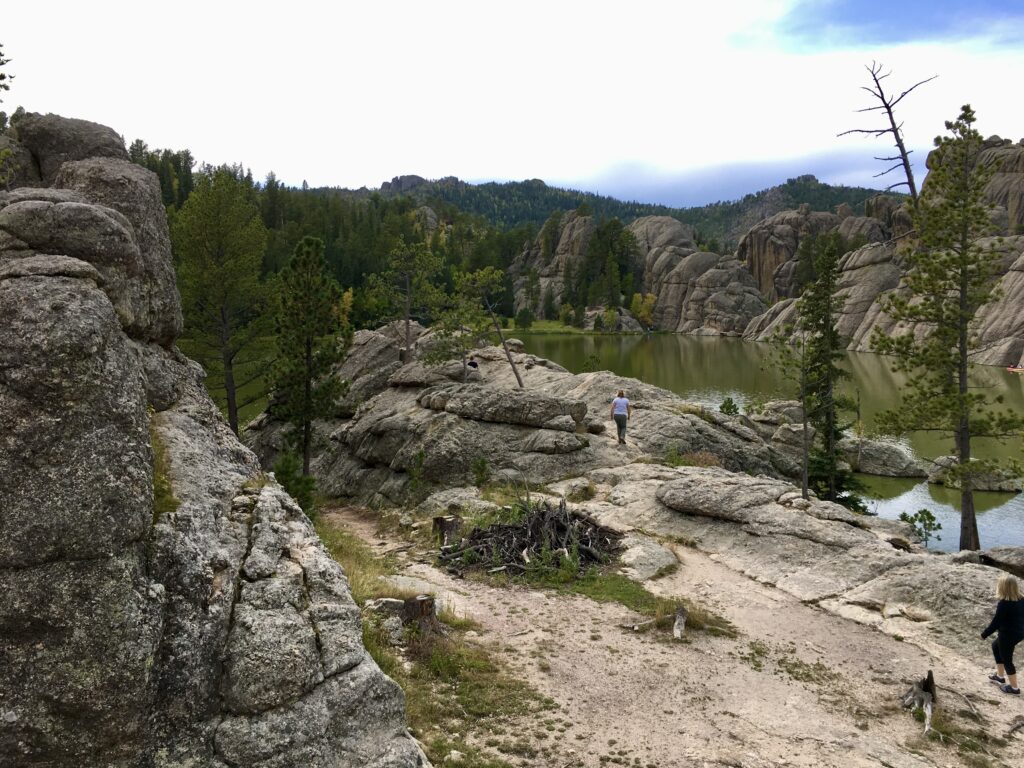 Canoeing & Kayaking
There are a number of lakes and creeks on which visitors can canoe or kayak, but our favorite is Sylvan Lake. This lake is not that large, but has amazing rock formations jutting out of the water around which you can canoe or kayak. Boat rentals are available at several locations within the park.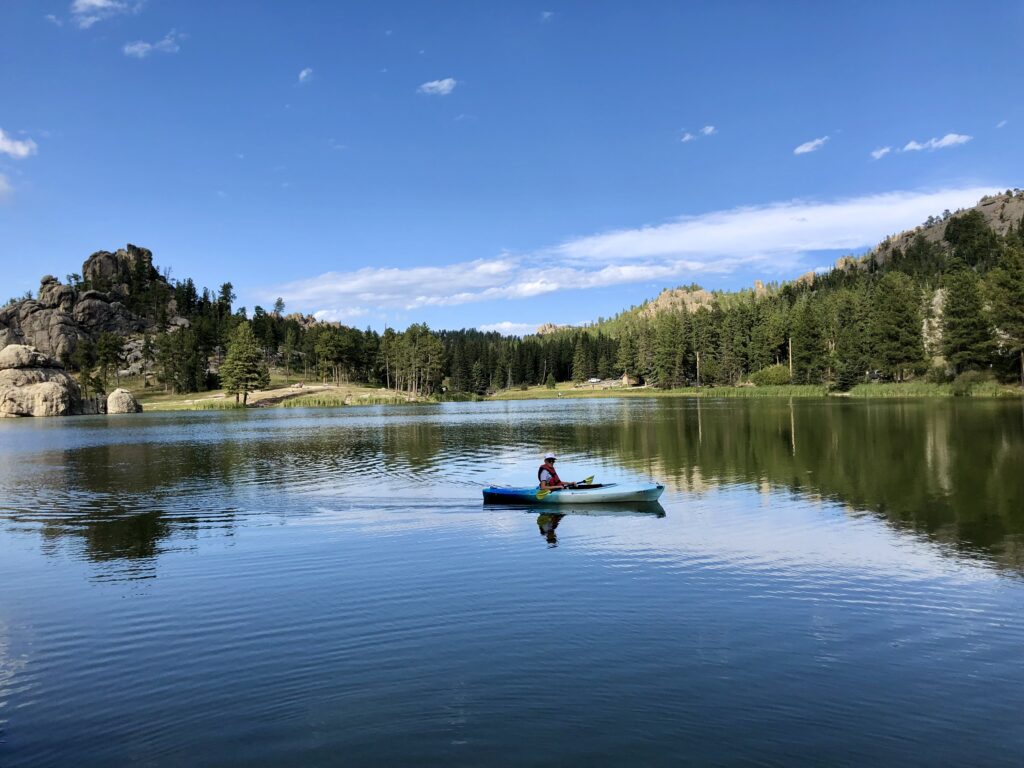 The Buffalo Roundup
The Buffalo Roundup is the most popular event in Custer State Park and attracts over 14,000 people each year. Since the buffalo in the park are a managed herd the buffalo or bison are rounded up and herded into corrals by cowboys and cowgirls on horseback, most of whom are volunteers. The buffalo are then sorted and branded as well as tested and treated for any diseases. Some are sold and the rest are set free to roam the park for another year. If you're interesting in the history of cattle drives in America check out our article: Cowboy Cattle Drives.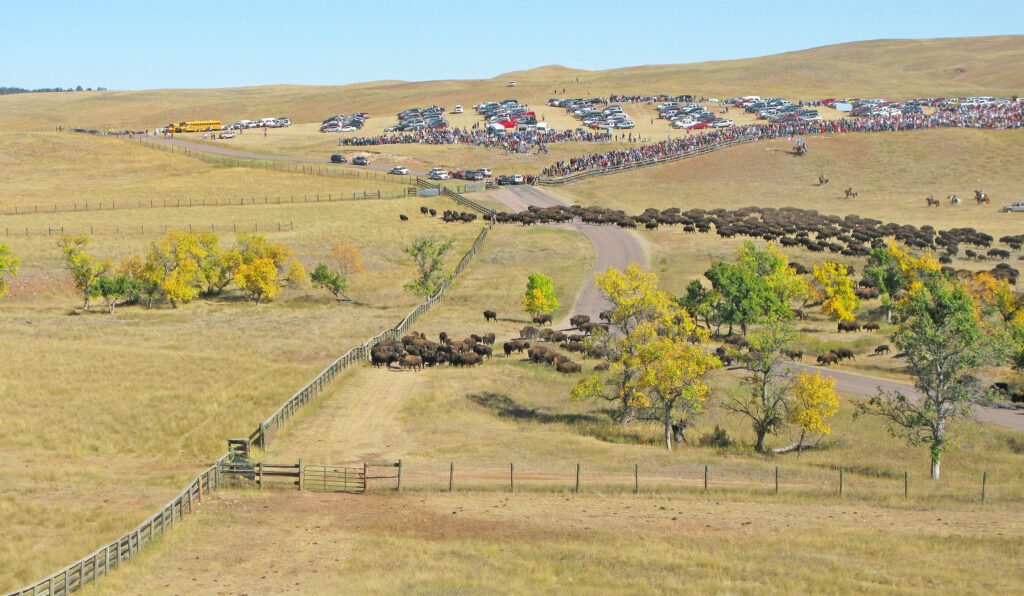 Getting There
Custer State Park is located to the west of Interstate 90, just southwest of Rapid City. From Rapid City head south on Route 79 then take Route 36 west once you drive through Hermosa. Route 36 will take you right to Route 16A and the eastern entrance of Custer State Park. The nearest large city with an international airport is Denver, Colorado and the Denver International Airport (DEN), which is about a 6 hour drive from the park.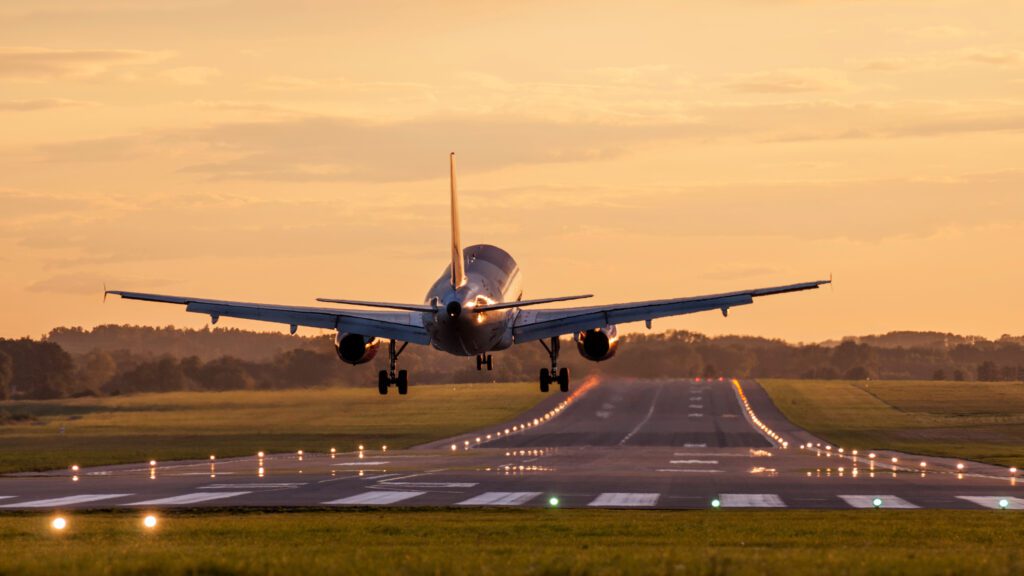 Where to Stay
In the Park
Lodges
There are four lodges located in the park: Blue Bell Lodge, State Game Lodge, Sylvan Lake Lodge and Legion Lake Lodge. They provide lodge rooms, cabins and dining in a rustic atmosphere. The restaurants are open to anyone, not just guests staying in the lodge.
Campgrounds
There are 8 regular campgrounds and 3 speciality campgrounds in this park: Bluebell Campground, Center Lake Campground, Game Lodge Campground, Grace Coolidge Campground, Legion Lake Campground, Stockade North Campground, Stockade South Campground and Sylvan Lake Campground. French Creek Natural Area Campground is a hike-in primitive campground and French Creek Horse Camp is specifically designed for campers with horses. There are also some Group Camping Areas.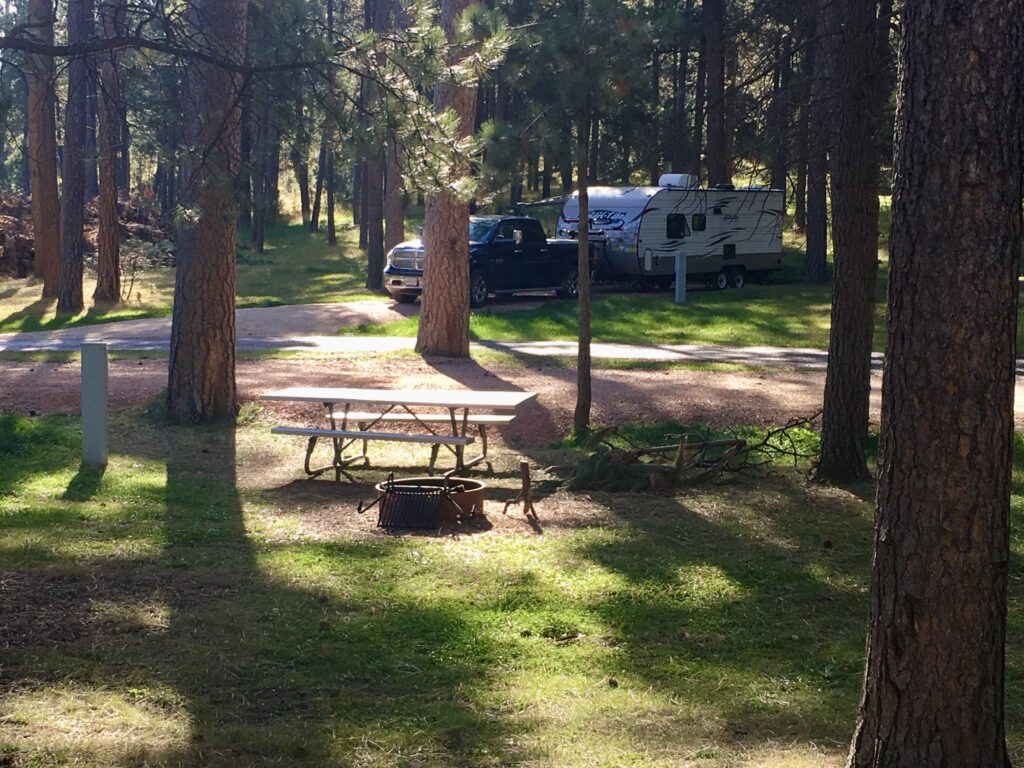 Nearby
There are a variety of accommodations in and around the towns of Custer, Keystone, Three Forks and Hill City. Two large resort style campgrounds nearby are the Rafter J Bar Ranch and the Mount Rushmore KOA Resort at Palmer Gulch Resort campgrounds. There are a number of other campgrounds around Custer State Park, but these two stand out because of their size, number of activities and location.
Additional Resources
The Travel South Dakota – Custer State Park website has lots of useful information about what to do in and around the park.
The Black Hills & Badlands – Custer State Park website also has lots of useful information about what to do in and around the park.
The Custer State Park Resort website is a good resource, especially if you want to stay in one of the park lodges.
Nearby Attractions
Badlands National Park is located just 2 hours east of Custer State Park.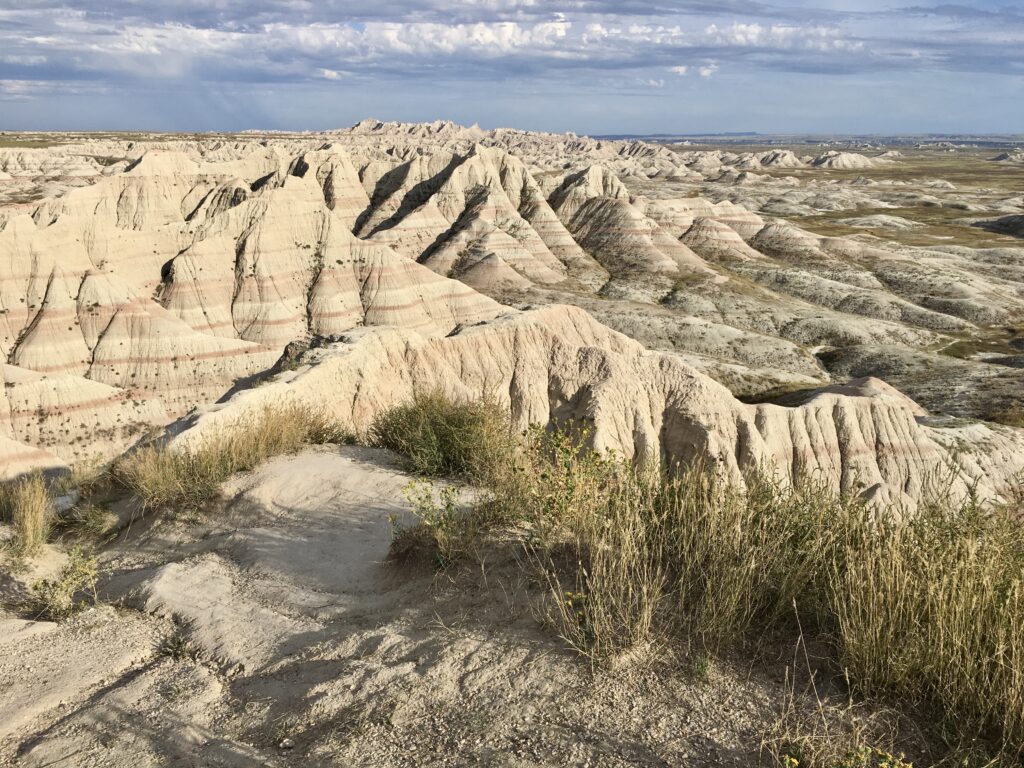 Mount Rushmore National Memorial is about 1 hour north of Custer State Park.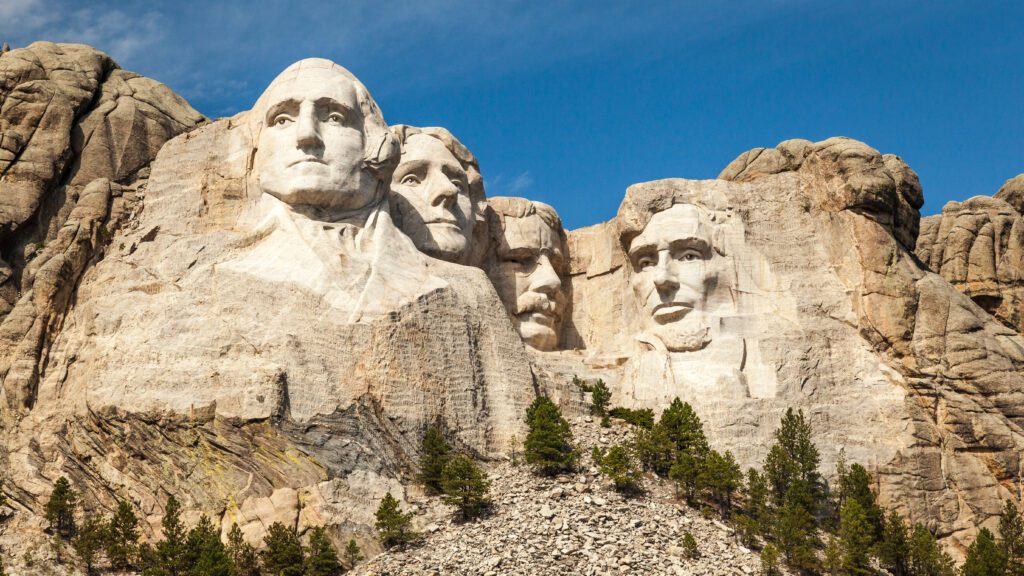 The Crazy Horse Memorial is about 40 minutes west of Custer State Park.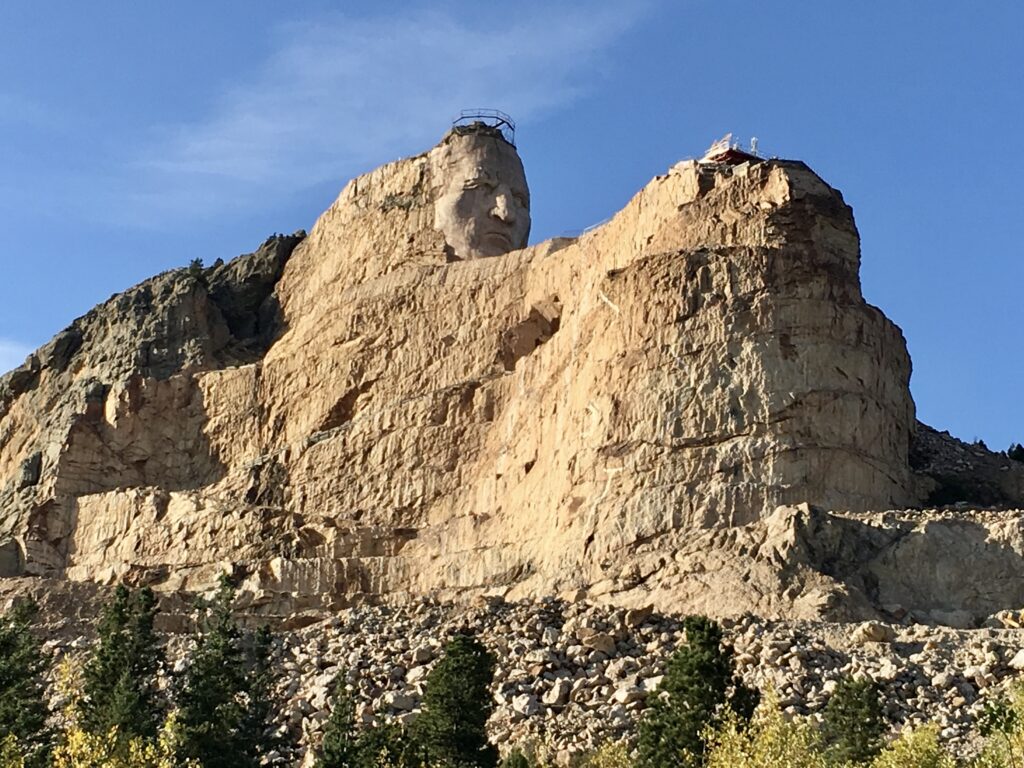 Wind Cave National Park is 30 minutes directly south of Custer State Park.
Jewel Cave National Monument is just over 30 minutes directly west of Custer State Park.
Devil's Tower National Monument is about 2 ½ hours northwest from Custer State Park in Wyoming.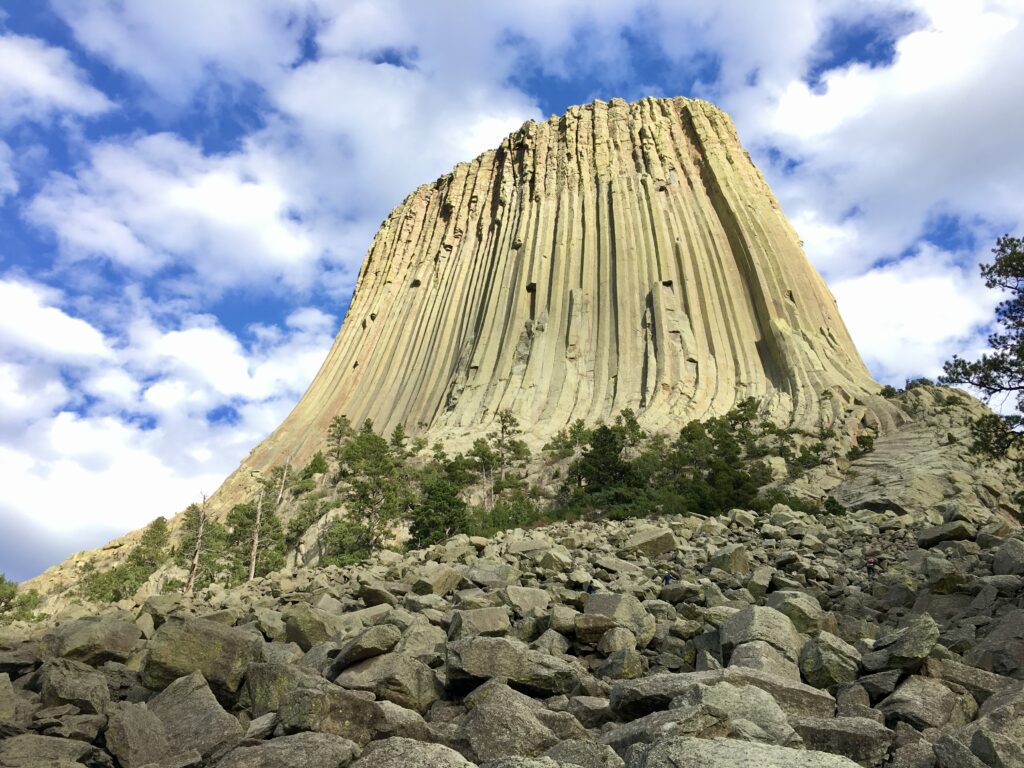 Related USATourist Articles