This article provides an overview of things to see and do in South Dakota, including major cities and attractions, along with useful links to other websites for additional travel related information.
At a Glance
South Dakota is located in the northern part of the mid-western states. It lies about 250 miles south of the Canadian border surrounded by Minnesota, Iowa, Nebraska, Wyoming, Montana and North Dakota. The state is bisected by the Missouri River running north to south.
East of the Missouri, the state is extremely flat with endless grasslands and gently rolling prairies. One can easily imagine millions of giant buffalo roaming these great plains in endless herds. This used to be the fertile hunting ground of the Dakota, also known as the Lakota, the Nakota or the Sioux. The movie "Dances with Wolves" was filmed entirely in South Dakota.
To the west of the river, the land becomes hilly and interspersed with dramatic buttes. On the western edge of the state, The Black Hills rise dramatically out of the plains as an isolated mountain range. Southeast of them lies the fabulously eroded landscape known as the Badlands.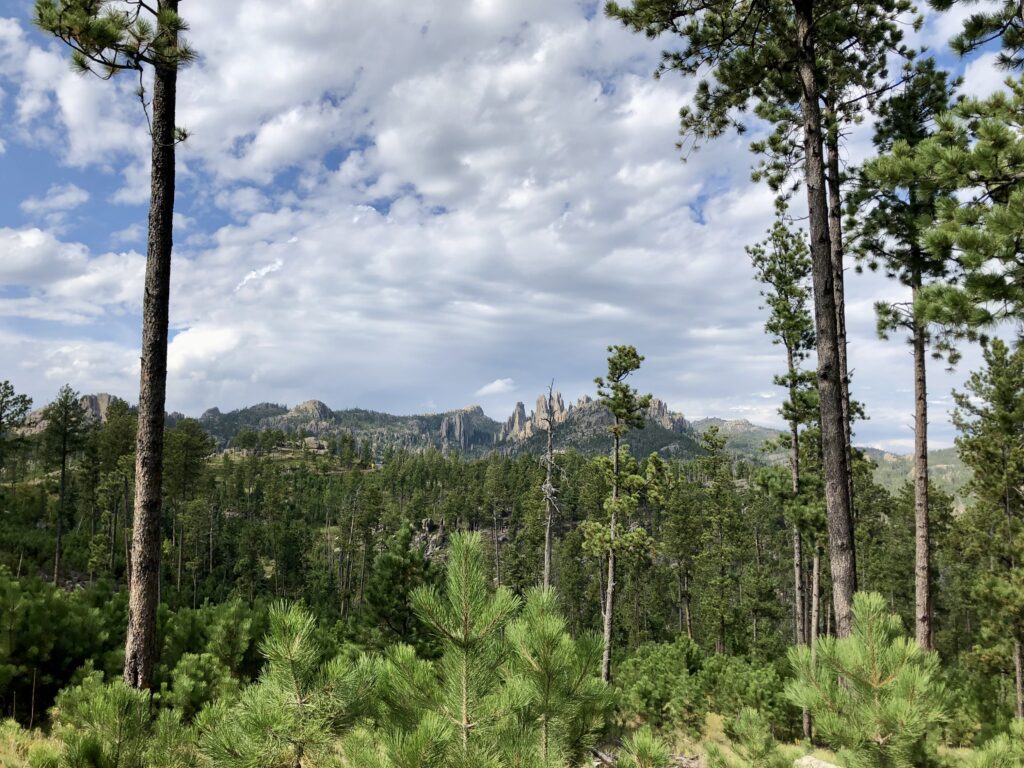 The climate is temperate with warm pleasant summers and harsh cold winters. Temperatures can average 70 to 85 degrees Fahrenheit (25 to 30 degrees Celsius) during the summer months, but can plunge well below freezing during the winter. Heavy snowfalls and brutal icy winds can make winters on the wide open prairie rather unpleasant. The best time to visit South Dakota is during the summer months when the weather is the best.
Don't have time to read the entire article or just want the abbreviated version? Check out our article, Top Travel Destinations in South Dakota to find out the most popular places to visit.
Major Cities and Towns
Eastern South Dakota
In the eastern part of the state is Sioux Falls, the largest city in South Dakota. Sioux Falls gets its name from the rocky tumbling water falls on the Big Sioux River, which flows through the middle of town. These falls are surrounded by a 128 acre park with paved paths, rocky outcrops and green grass. This city is a great place to stop, get a bite to eat and take a walk around the falls if you're passing by on Interstate 90.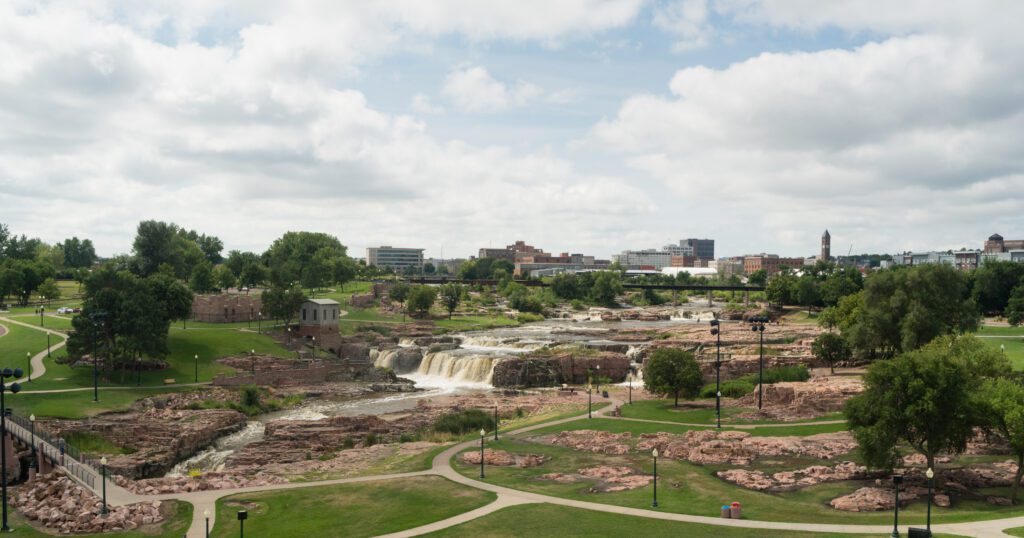 Western South Dakota and the Black Hills
In the western part of the state, just north of Badlands National Park, is the town of Wall. This small town is best known as the home of Wall Drug, a tourist stop along Interstate 90 providing souvenir shopping, dining and many other unique experiences. Wall Drug is known for their billboard signs that are along Interstate 90 for miles in either direction making sure you know about Wall Drug.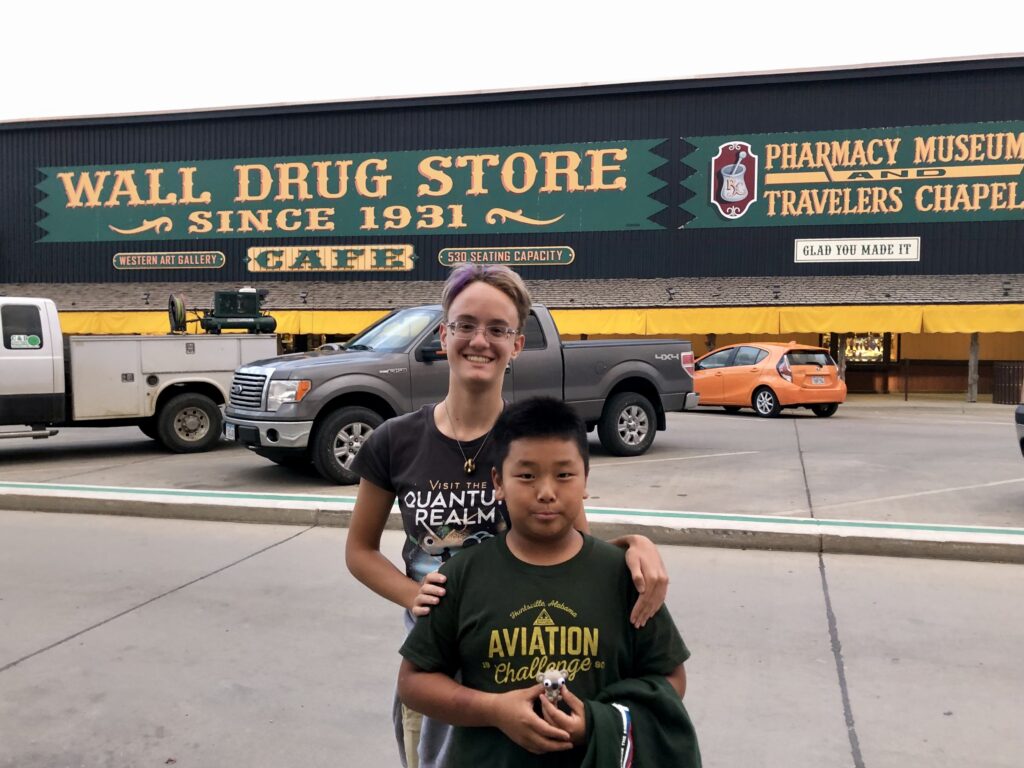 On the western edge of the state are the Black Hills and is where many of this state's most popular destinations are located.
Rapid City, located on the eastern edge of the Black Hills, could be considered the gateway to the Black Hills. This city is the largest in western South Dakota and offers a wide array of things to see and do from unique shopping and dining experiences to gold mine tours to hot air balloon rides to fine dining.
Custer, Keystone, Deadwood and Sturgis are all well know towns in the Black Hills region and any one of them would make a good base for exploring this historic and picturesque area.
Custer is close to Custer State Park and offers various lodging and dining options. This town has a great Main Street with some pretty good dining options including one or two really good breakfast places.
Keystone is located in a valley below Mount Rushmore and has some souvenir shops, restaurants and lodging.
There's not much to see in Deadwood except visiting the graves of Wild Bill Hickok, Calamity Jane and Seth Bullock or gambling in one of the many casinos that line Main Street.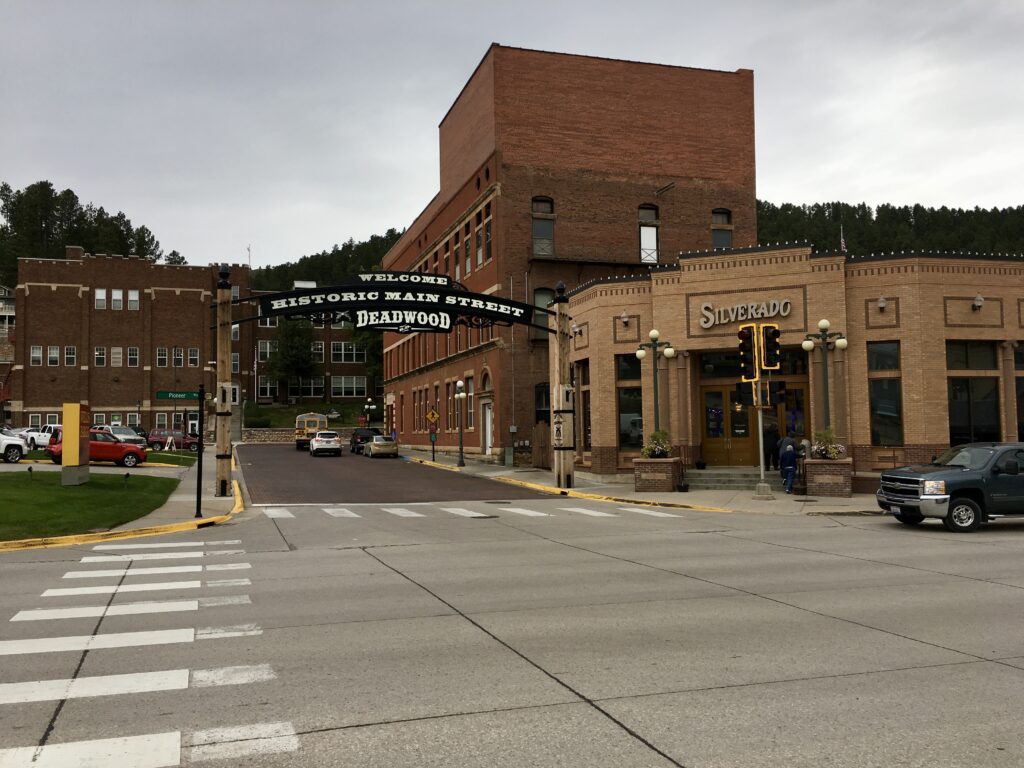 There is not much to see in Sturgis unless the annual Sturgis Motorcycle Rally is happening although there is a Sturgis Motorcycle Museum and Hall of Fame as well as the Saab Heritage Museum.
Major Attractions
Badlands National Park offers amazing and surreal landscapes in an easily accessible national park. Whether you take half a day to detour through the park on your travels or spend a few days camping, hiking and exploring the park you will not be disappointed.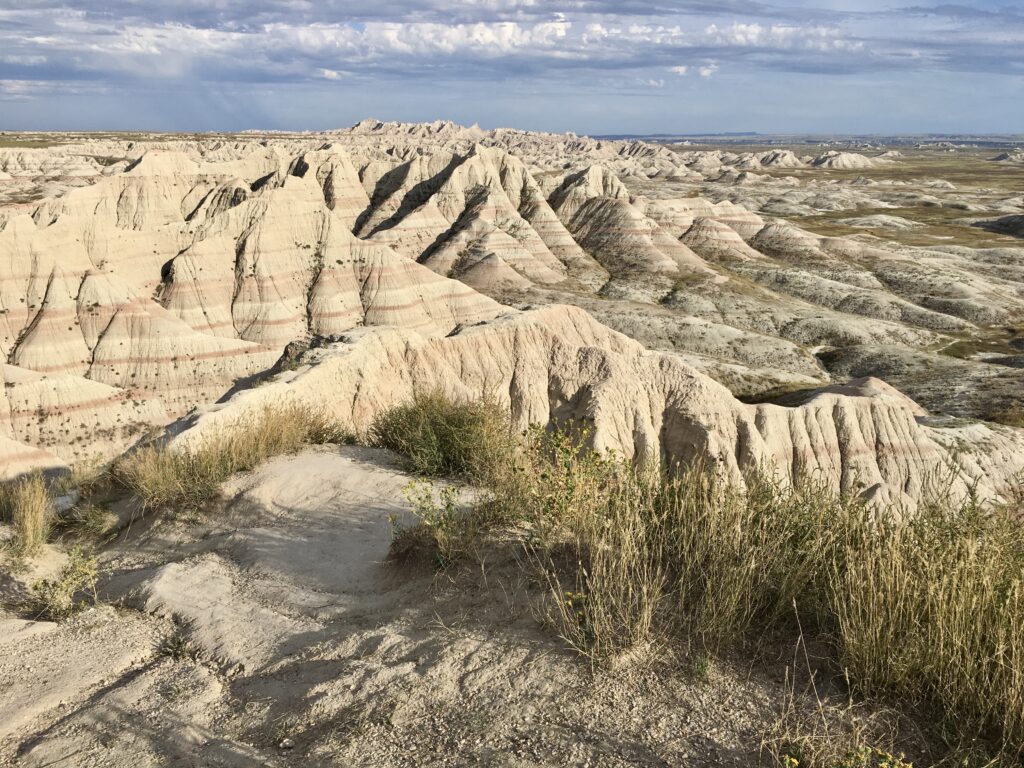 The Minuteman Missile National Historic Site has a small, but very interesting and informative museum. There are two other locations associated with this historic site, the Delta-09 Minuteman Missile Silo and the Delta-01 Launch Control Facility. Anyone can stop by and peer down into the glass covered silo and see the Minuteman Missile lurking in the ground. However, if you want to go down into the Launch Control Facility you will have to make a reservation at least one day in advance for one of the tours.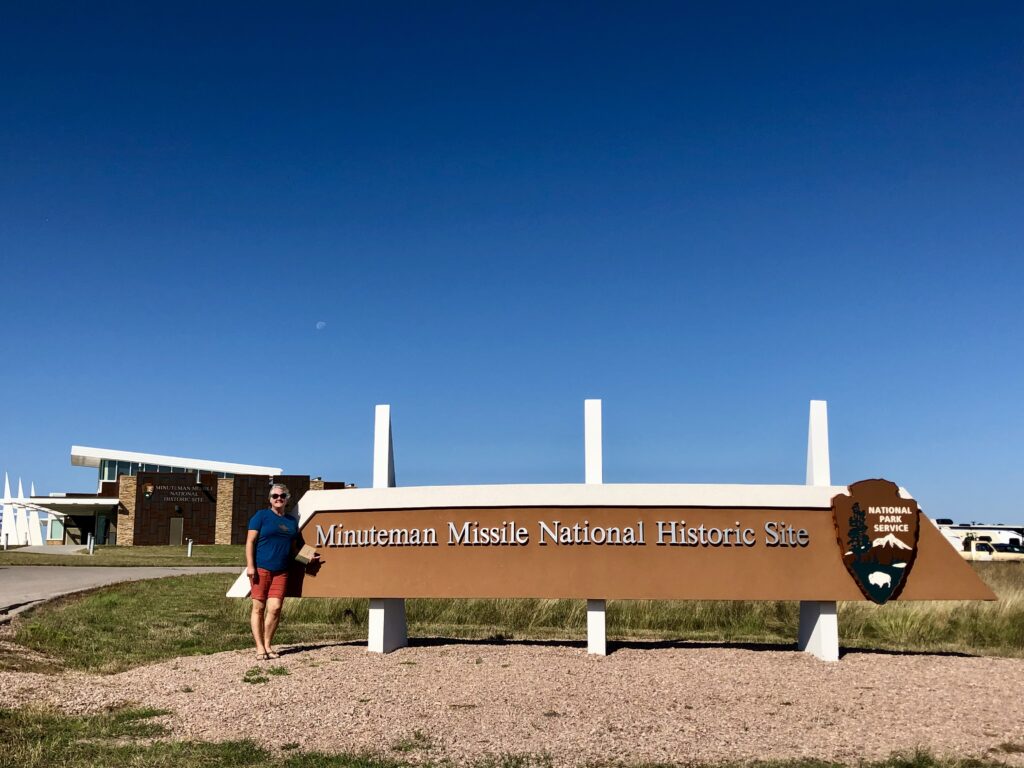 Jewel Cave National Monument is home to one of the longest caves in the world with over 215 miles of mapped passages. Several different types of cave tours are offered and can be booked ahead of time at Recreation.gov – Jewel Cave Tours. In addition to cave tours this monument has a couple of hiking trails to explore above ground as well.
Wind Cave National Park is also one of the longest and most complex caves in the world and also offers guided cave tours. Reservations are strongly recommended and can be booked at Recreation.gov – Wind Cave Tours. In addition to the cave tours this park has a campground that accommodates tents and RVs, but with little amenities. Flush toilets and potable water are available seasonally and vault toilets are available year round. There are also hiking trails and scenic drives on both paved and non-paved roads that provide great opportunities for wildlife spotting and photography.
Custer State Park, nestled in the Black Hills of South Dakota, is no ordinary state park. Its shear size and amenities combined with its diverse landscapes and wildlife rival many national parks. Custer State Park is home to one of the largest managed bison herds in the United States; has amazing scenic drives like the Iron Mountain Road, the Needles Highway and the Wildlife Loop; has multiple campgrounds and lodges; several lakes; miles of hiking trails; and so much more.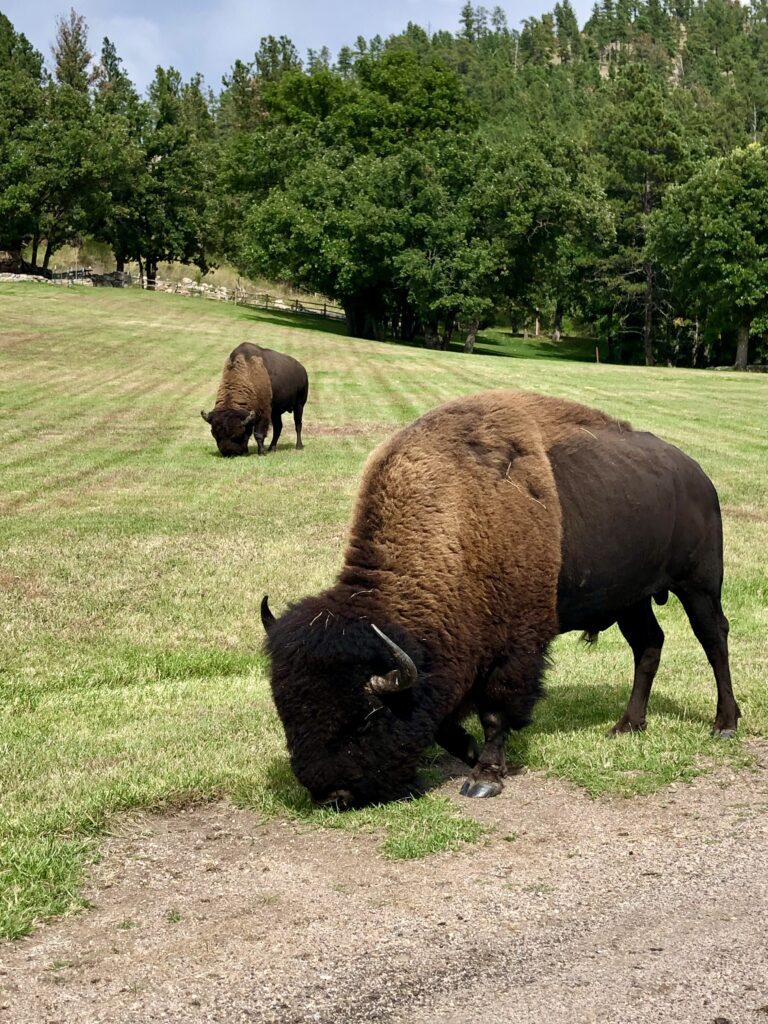 People often compare Mount Rushmore with the Crazy Horse Memorial, but for shear size and scale, the Crazy Horse Memorial easily wins. There is plenty of parking and, if you stay until dark, you can watch the music and laser light show from the visitor center or your car as I think the parking lot has the best view. There is also a very nice visitor center with gift shops, dining and a small Native American museum.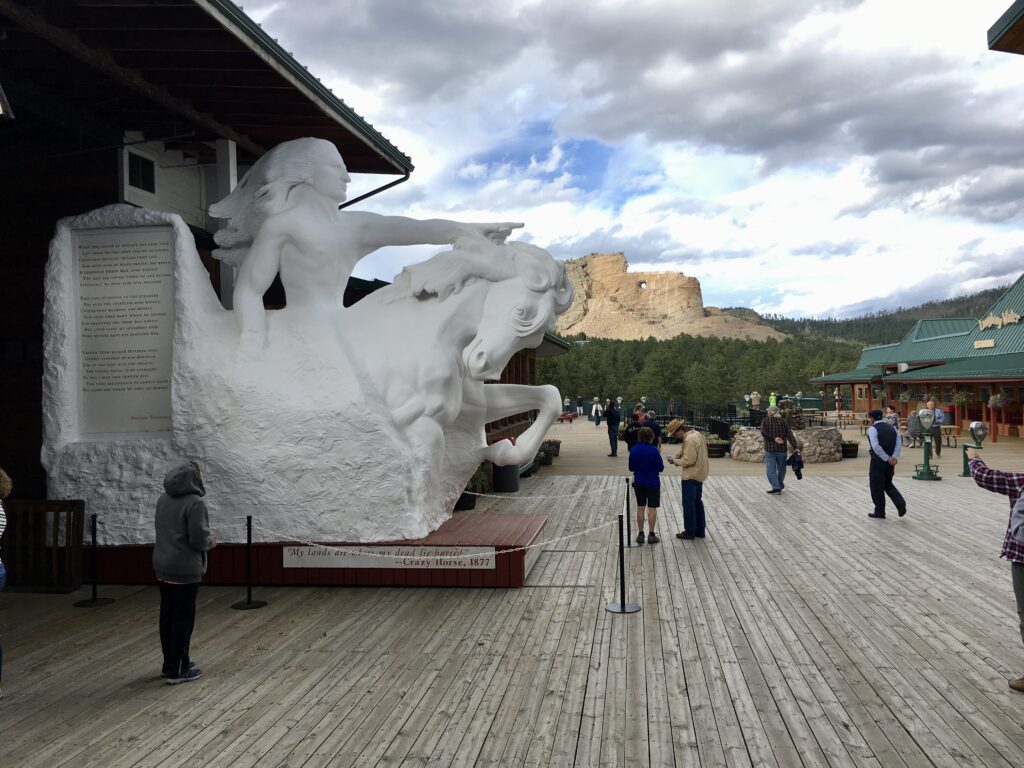 The Mount Rushmore National Memorial is located off of Route 244. If you are driving an RV or pulling a travel trailer you should approach Mount Rushmore from either Keystone or Route 285 to Route 244 as approaching from 16A, also known as the Iron Mountain Road is a very scenic, but slow and winding road with a few low and narrow tunnels carved out of the rock. There is plenty of parking for both cars and RVs.
The Mammoth Site is an active archeological dig where several mammoth fossils have been found. A building has been build around this site and walkways put in so that visitors can walk through the site. There is a small educational museum attached as well. This is a great way to spend a 2 to 3 hours or more if you are interested mammoths, the ice age, fossils or archaeological digs.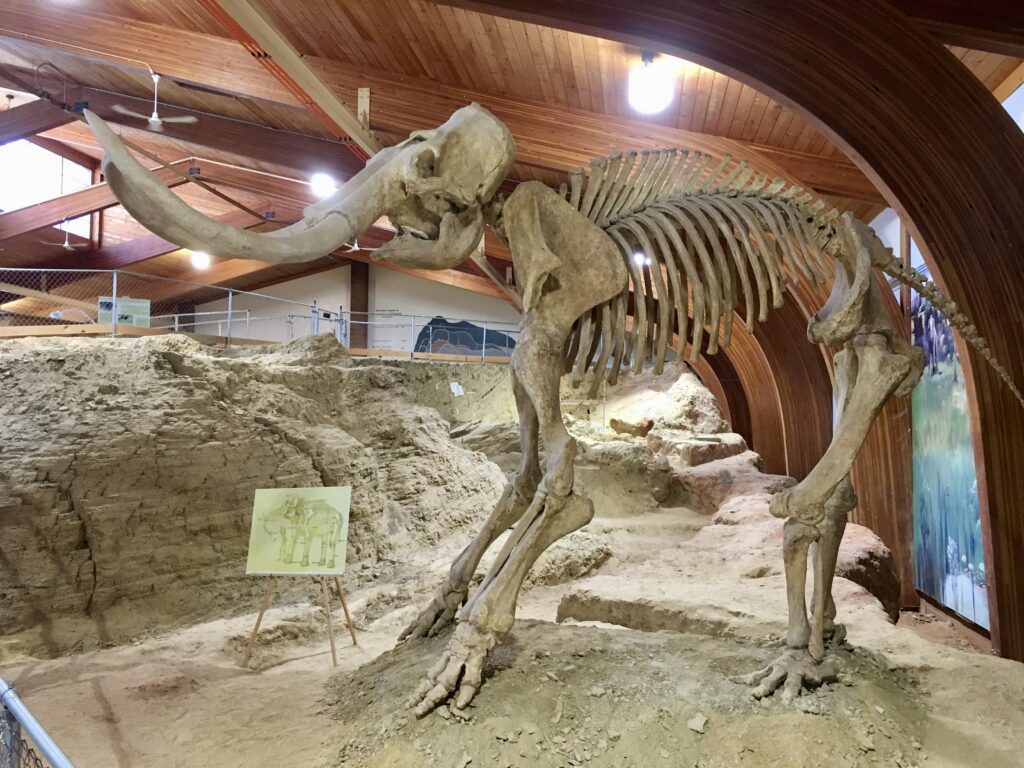 Additional Resources
Travel South Dakota has a good visitors guide with information about tours, things do see and do, accommodations, getting there and many other bits of useful information.
Black Hills & Badlands also has a good visitors guide with information about tours, things do see and do, accommodations, getting there and many other bits of useful information.
Related USATourist Articles
Hiking the Notch Trail in Badlands National Park, South Dakota