This article provides an overview of things to see and do in The Florida Keys along with useful links to other websites for additional travel related information.
---
At a Glance
The great peninsula of Florida extends over 400 miles (644 km) south from the eastern seacoast of North America. Below its southern tip, a curved archipelago, consisting of thousands of small islands and coral reefs, stretches another two hundred miles south and west. It helps to form a great natural barrier between the South Atlantic Ocean and the Gulf of Mexico.
They call these islands the Florida Keys. Many of them rise only a few feet above the shallow seabed and are covered with mangrove swamps, shallow beaches strewn with shells and occasionally a few palm trees. A number of islands are large enough to support thriving villages, towns and resort condos.
During the late summer and early fall hurricane season, you should pay attention to the weather warnings. There is only one road to Key West and back to the mainland. Getting stuck on a small island during a fierce tropical storm can be quite uncomfortable and even frightening. Fortunately, the National Weather Service always provides ample warning of an impending hurricane.
The most popular things to do on any of the keys are swimming, snorkeling, diving, fishing and relaxing.
Miles of Bridges Connect the Keys
In the olden days, these tropical isles were the refuge of pirates, commercial fishermen, treasure seekers and reclusive castaways from civilization. Today, you can drive along highway one, hopping from island to island over hundreds of bridges and causeways, until you reach Key West over 100 miles southwest of the Florida mainland. In fact, Key West is actually closer to Cuba then Miami!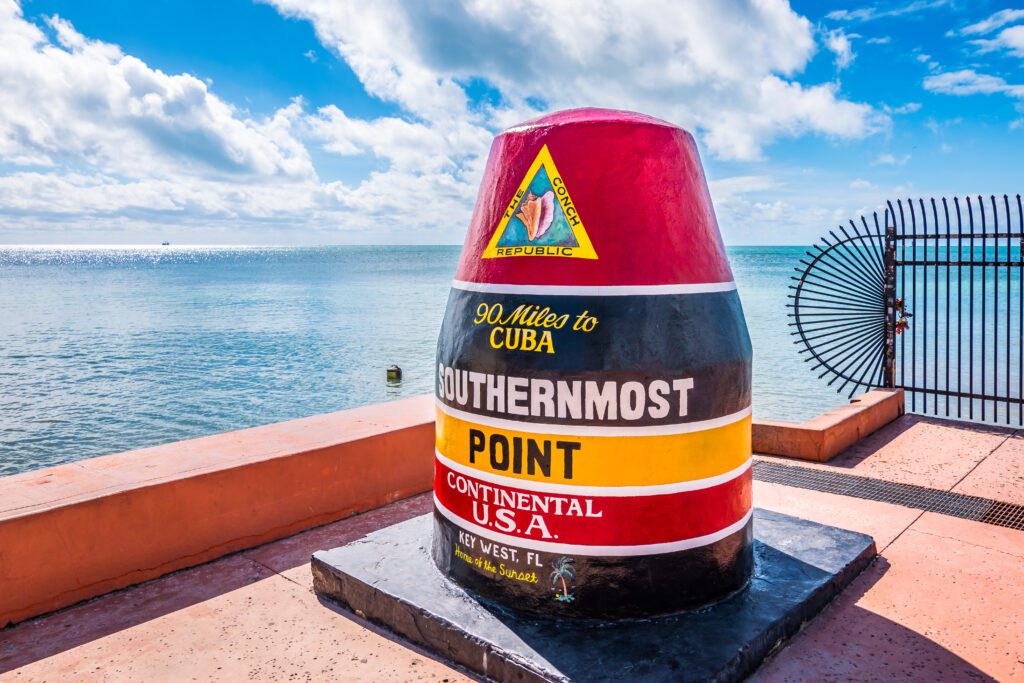 As you pass over the many bridges, you can peer down into crystal clear waters and plainly see the coral bottom 20 feet (6 meters) beneath the surface with schools of colorful fish swimming about. It is easy to understand why this is a paradise for snorkeling, scuba diving and fishing.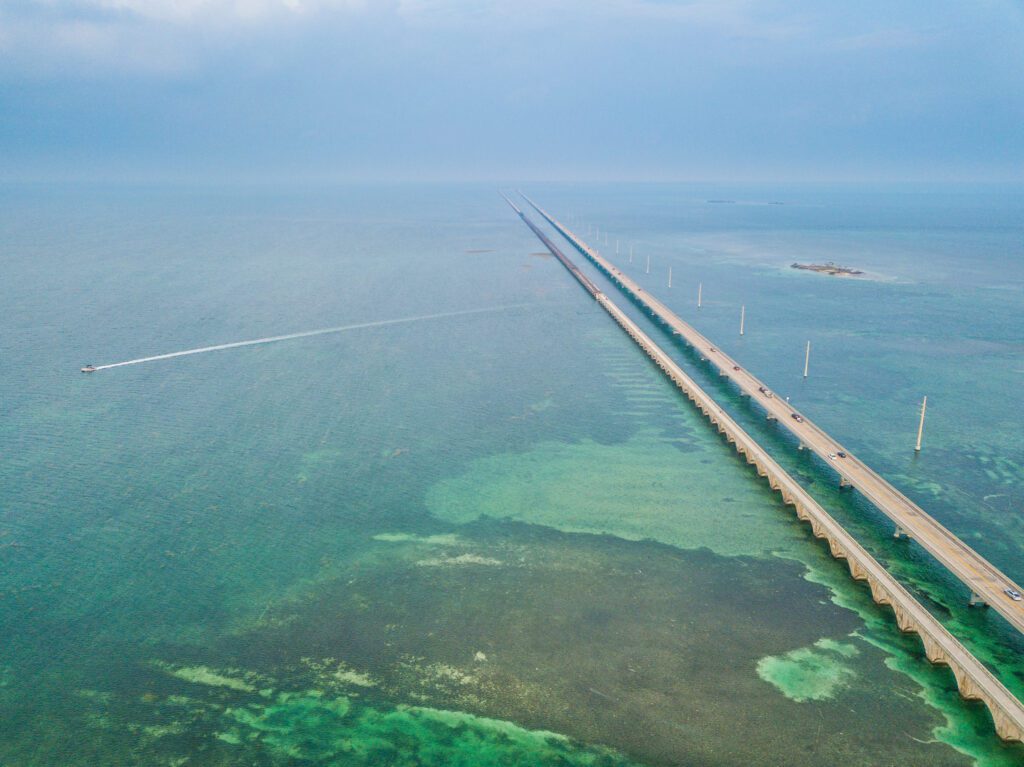 The Keys
The Florida Keys are often divided into sections: Key Largo, Islamorda, Marathon, The Lower Keys and Key West.
Key Largo
Key Largo, the first island south of Miami and the largest key and contains the John Pennekamp Coral Reef State Park. The park is open 8AM until dusk every day. It's a good idea to stop at the shopping center down the road and buy diving masks before you enter. When you swim at the beach, you will be amazed by the clarity of the water and the vividly colored tropical fish swimming around you. The main portions of the coral reef lie several miles east of the island. You can take a 2.5 hour glass bottom boat tour of the reef and if you are more adventuresome, you can take a snorkeling or diving tour of the reef.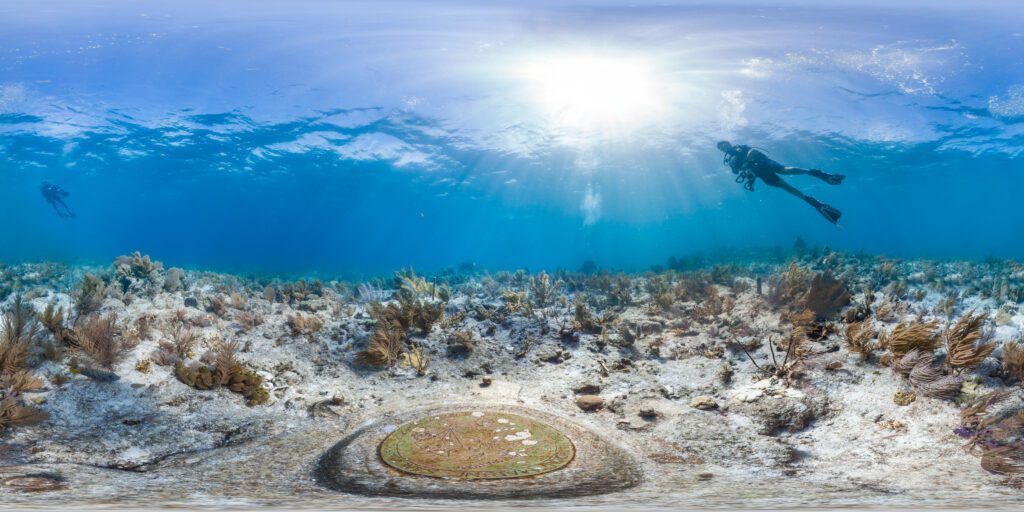 Islamorda
Islamorda consists of six islands: Plantation Key, Windley Key, Upper Matecumbe Key, Lower Matecumbe Key, Indian Key and Lignumvitae Key. If you're looking to charter a deep sea fishing boat this is the area for you. Whether you're looking to fish the flats and shallows or head out for some serious offshore fishing Islamorda has plenty of boats and skilled captions that will give you a great experience. Of course you can also swim, snorkel and dive from here as well.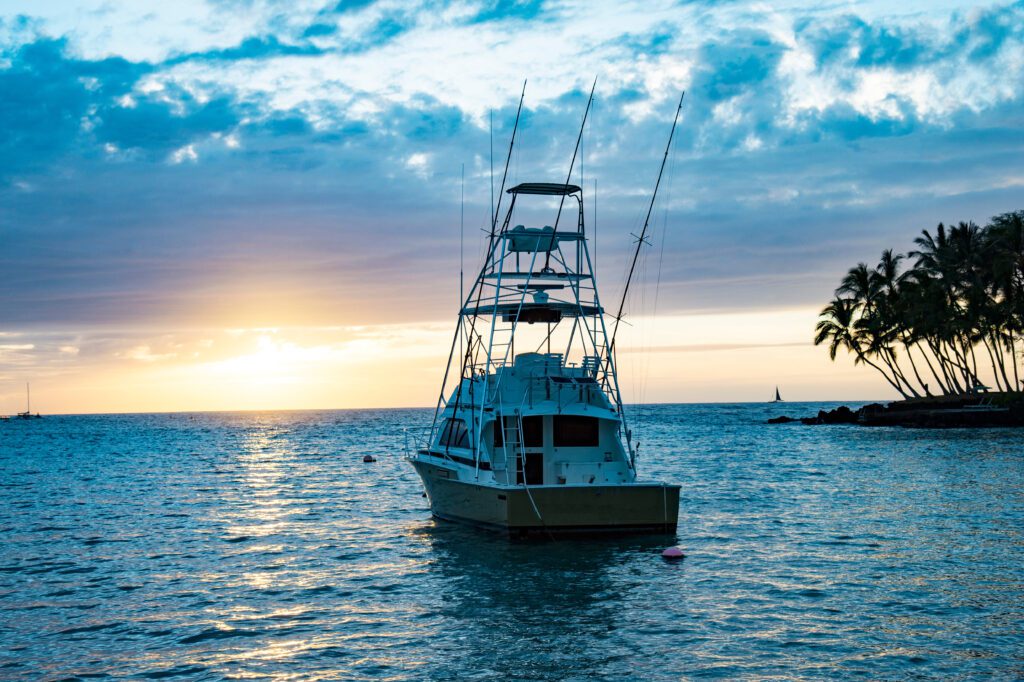 Marathon
Marathon consists mainly of three islands: Vaca Key, Fat Deer Key and Grassy Key. This area is also popular for fishing charters, swimming, snorkeling and diving.
The Lower Keys
The Lower Keys consists of a number of smaller keys. Mile marker (MM) references are often used in this area to describe where something is along Route 1 where MM 0 on Key West denotes the most southern point of the continental United States. Located on Big Pine Key at MM 37 is the famous Bahia Honda State Park whose beaches are often included in peoples top 10 list of beaches in the U.S.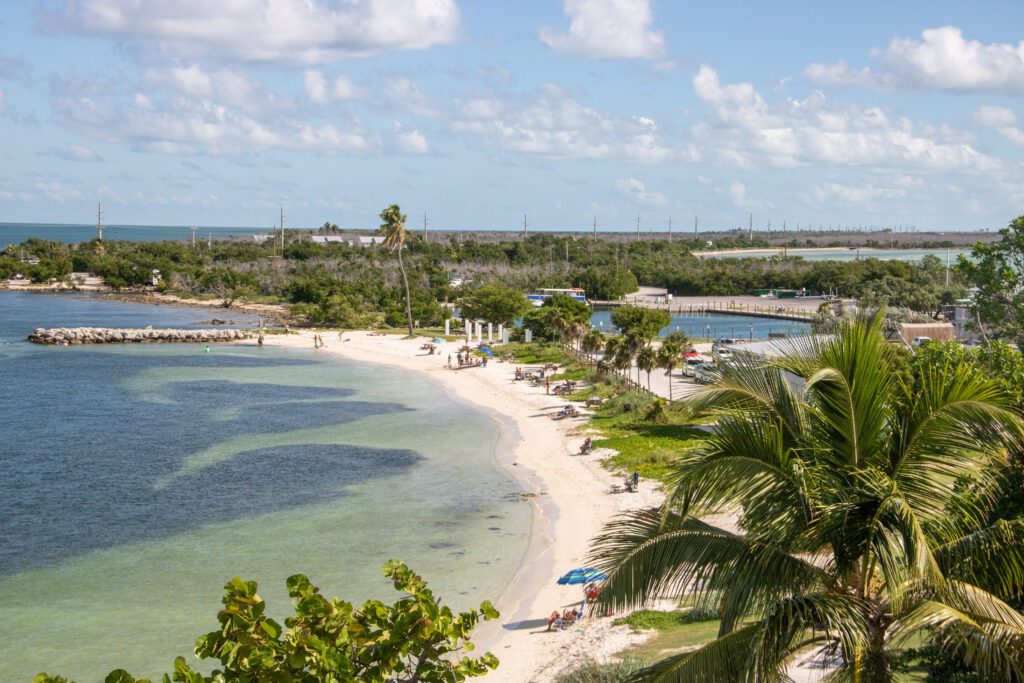 Key West
Key West is known for its relaxing sunsets, good food, snorkeling & diving and its colorful artistic community. Ernest Hemmingway, the great American writer was a part time resident of Key West, the southernmost city in the USA. Today, this quaint old town, with its distinctive Caribbean flavor, is a thriving artist's community and popular tourist destination. The most famous attraction is to gather at Mallory Square Dock an hour before sunset, and enjoy the street entertainment while watching the tropical sun sink below the horizon.

Additional Resources
Florida State Tourism Office: Visit Florida – Florida Keys.
Related USATourist Articles
Florida Travel Guide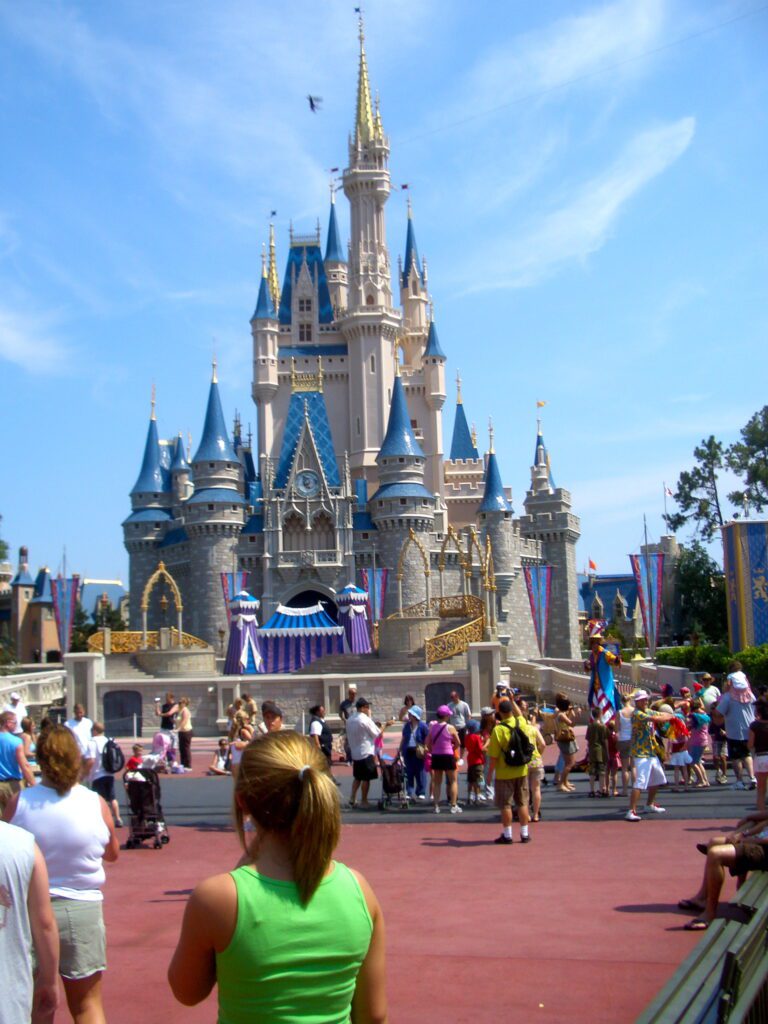 Florida Beaches Travel Guide