This article provides an overview of things to see and do in Miami, Florida along with useful links to other websites for additional travel related information.
---
At a Glance
Miami is located on the Atlantic coast of Florida at the southern tip and is one of the most popular cities visited by tourists from around the world. The weather in Miami is warm year around and usually very hot and humid during the summer months. Most tourists prefer to visit during October through April. Outdoor sports and swimming are open all seasons, so be sure to take your swimming suit and plenty of cool clothing. A sun hat and a good sunscreen are essential even in the winter months. In Miami, dress is always casual, with sundresses, jeans or walking shorts appropriate during the day. A few higher-class restaurants require jackets and ties, but most do not.
Downtown Miami
Downtown Miami and Brickell are the hub of international finance, dining, arts and entertainment. Some architectural highlights include the DuPont Building, Miami's only Art Deco skyscraper and the Freedom Tower, where Cuban refugees were processed for entry into the United States. The Freedom Tower is now home to the Museum of Art and Design. There are several other museums and parks here including the Perez Art Museum of Miami, the Philip and Patricia Frost Museum of Science, Bay Front Park and Maurice A. Ferre Park (formerly Museum Park), and the architecturally interesting Adrienne Arsht Center for the Performing Arts building. Brickell City Centre has an open-air shopping, dining and entertainment complex and Bay Front Park is home to more than 150 shops and a dozen restaurents.
Miami Beach and South Beach
Miami Beach is located on a barrier island east of Miami. It's connected to the Hollywood Beach barrier island to the north by State Route A1A and the main land to the north by NE 123rd Street. State Route 974, also called NE 79th Street and Interstate 195 connect the middle of the island to the main land while NE 15th Street and State Route A1A connect it to the main land in the south.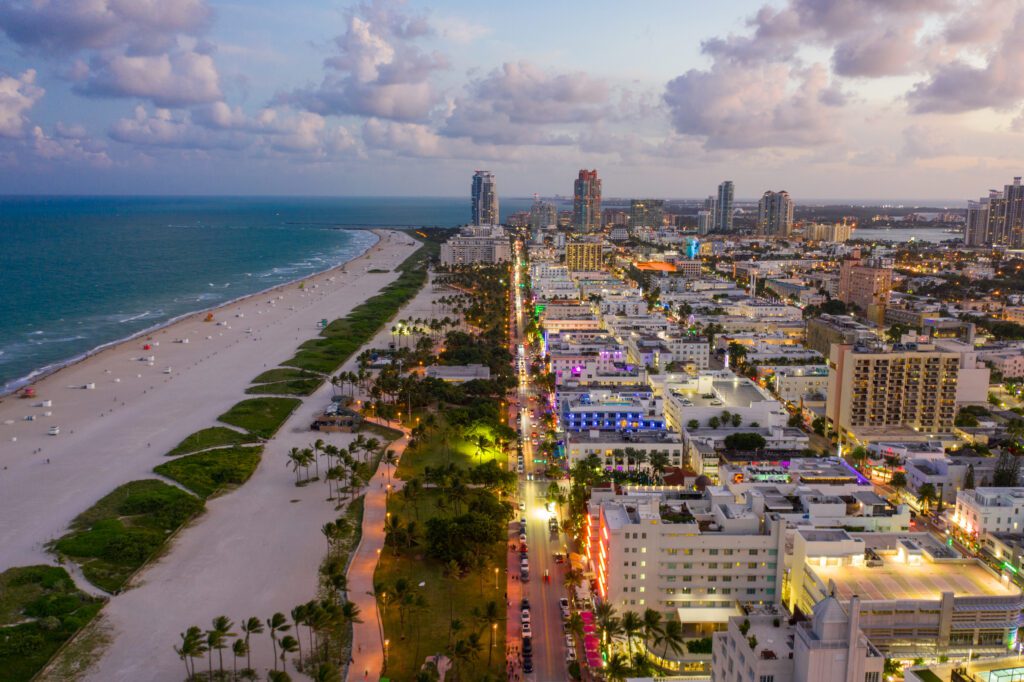 Most of this island is taken up by hotels, condos and apartments, many dedicated to providing vacation homes to families and tourists with a few golf courses and parks mixed in. The entire Atlantic coast of this island is one long beach and that's the main reason to visit here. From north to south there is Bal Harbour Beach, Surfside Beach, Ocean Terrace Beach, North Miami Beach, South Beach and South Pointe Beach. In general, the further north you go the quieter the beaches. South Beach is known for its pastel colored Art Deco buildings, nightlife and restaurants. Sitting outdoors, watching all the people walk by and looking for celebrities while having Sunday brunch is very popular activity at many South Beach restaurants so make sure you book a table in advance. Walking tours are easy to do and are the best way to see many of the Art Deco buildings. To learn more about Florida's beaches check out this article: Florida Beaches Travel Guide.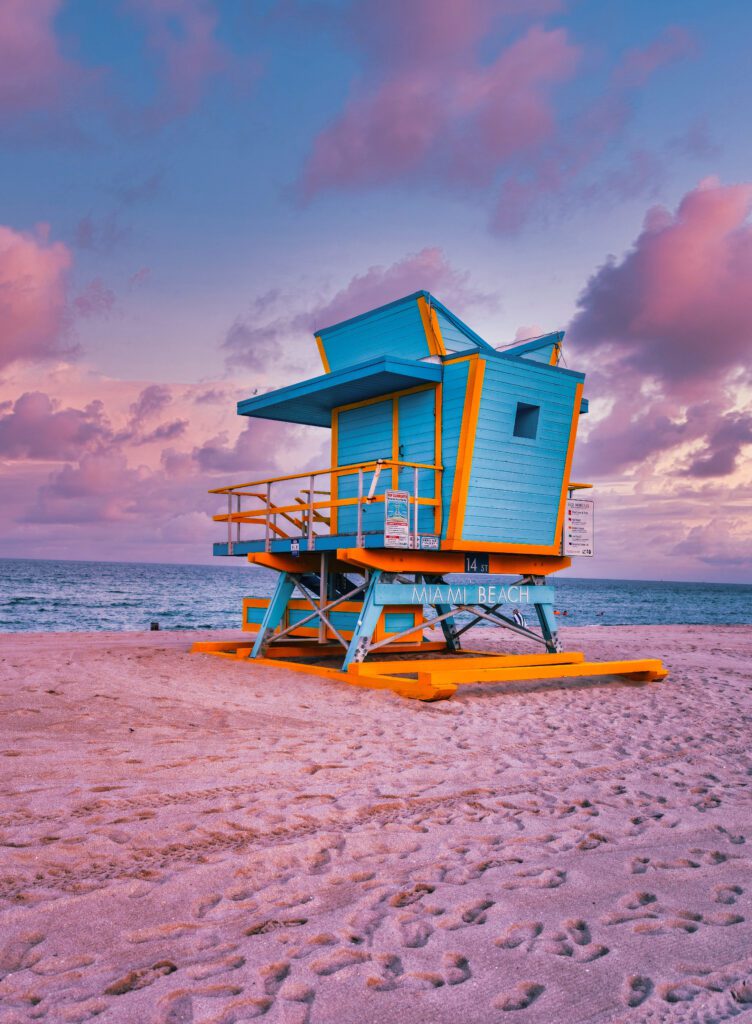 Ethnic Neighborhoods
Little Havana is just west of downtown Miami and is a wonderful place to walk around, take in the sights, do a bit of shopping and, of course, try some authentic Cuban cuisine.
Little Haiti is just north of downtown Miami and is also a wonderful place to walk around, take in the sights and try some authentic Cuban cuisine. Little Haiti's Caribbean Marketplace, a modern replica of Haiti's famous iron market,  is also a great place to wonder around and admire the architecture of the building designed by famed architect Charles Pawley.
Culture
Hundreds of thousands of Hispanic immigrants from Cuba, Puerto Rico, Central America and South America have settled in Miami. Spanish is spoken almost everywhere in the city. Many signs are in both English and Spanish especially those near the Latin district known locally as "Little Havana". Cubans originally settled in the area around Calle Ocho Street (Southwest Eighth Street) more than 20 years ago. Today, this colorful area embraces immigrants from all over Latin America.
Sports
Miami has an MLB baseball team, the Marlins, who play their games at Loan Depot Park and an NFL football team, the Dolphins, that play in Hark Rock stadium, which is also home to the University of Miami Hurricanes, the Orange Bowl, the Miami Open Tennis Tournament and the Miami Formula 1 Grand Prix. Miami also has an NBA basketball team, the Miami Heat who plays at the Miami – Dade Arena, an NHL ice hockey team, the Florida Panthers, who play at the FLA Live Arena and an MLS soccer team, Inter Miami CF, who plays at DRV PNK Stadium, but will be moving to Miami Freedom Park.
Getting There
By Air
Miami has two international airports: Miami International Airport (MIA) and Fort Lauderdale – Hollywood International Airport (FLL). Miami International Airport, located only minutes from downtown Miami, is much larger and has more flights while Fort Lauderdale – Hollywood airport is about an hours drive from downtown Miami.
By Car
Interstate 95, the great Atlantic Coastal Highway that begins at the Canadian border far to the north and ends in Miami, provides the main north-south access while Interstate 75, extending due west from For Lauderdale across the Everglades to Naples on the Gulf of Mexico then northward to Tampa, provides the main east-west access.
By Rail
Amtrak offers four passenger trains a day out of Miami to destinations throughout Florida and up the Atlantic Coast to New York City and Boston. Connection with the Sunset Limited Line in Orlando, allows you to travel by train through New Orleans and El Paso, Texas all the way to Los Angeles on the Pacific Coast.
Brightline also offers passenger trains between Miami and Orlando International Airport (MCO) stopping at Aventura, Fort Lauderdale, Boca Raton and West Palm Beach along the way.
By Water
Miami is home to one of three cruise ship ports in Florida, Port Miami, Terminal C. There are a number of different cruise lines that use this port to sail to places like the Bahamas, the Caribbean, Mexico, South America and the Panama Canal. You can even go on a transatlantic crossing to Europe when cruise lines move their ships from the Caribbean to the Mediterranean.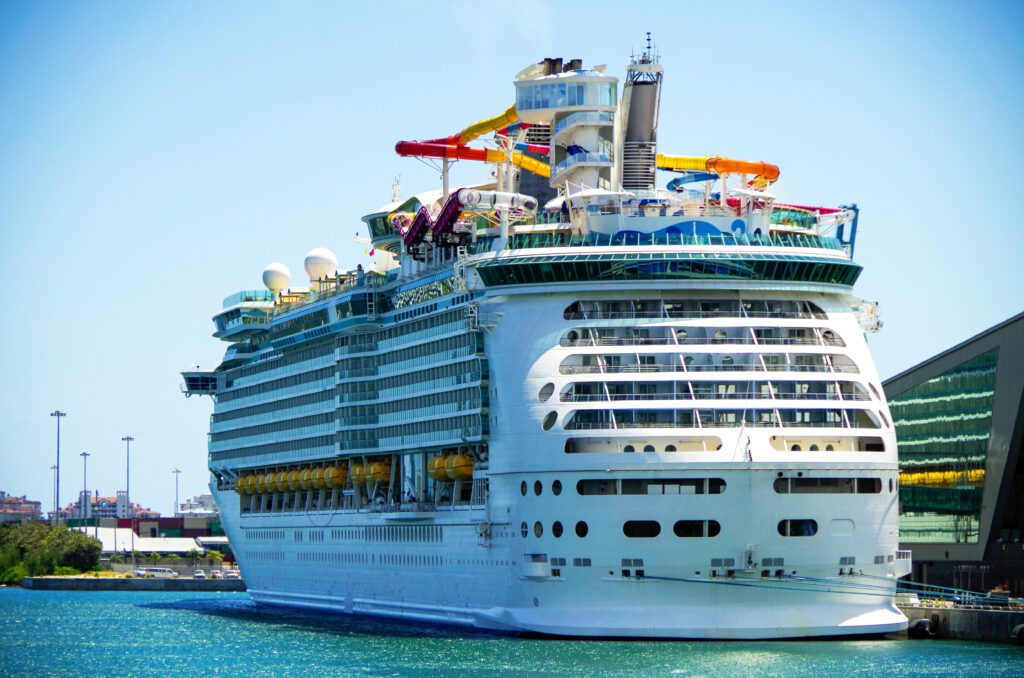 Additional Resources
Official Miami Travel and Tourist Bureau
Florida State Tourist Office (Visit Florida – Miami)
Related USATourist Articles
Florida Travel Guide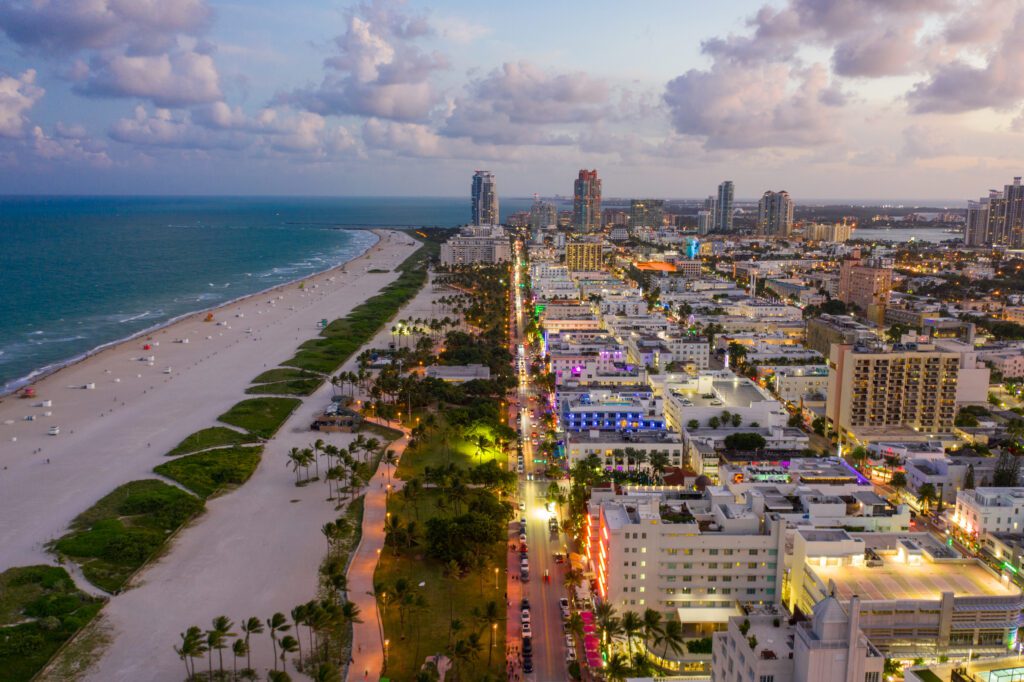 Fort Lauderdale, Florida Travel Guide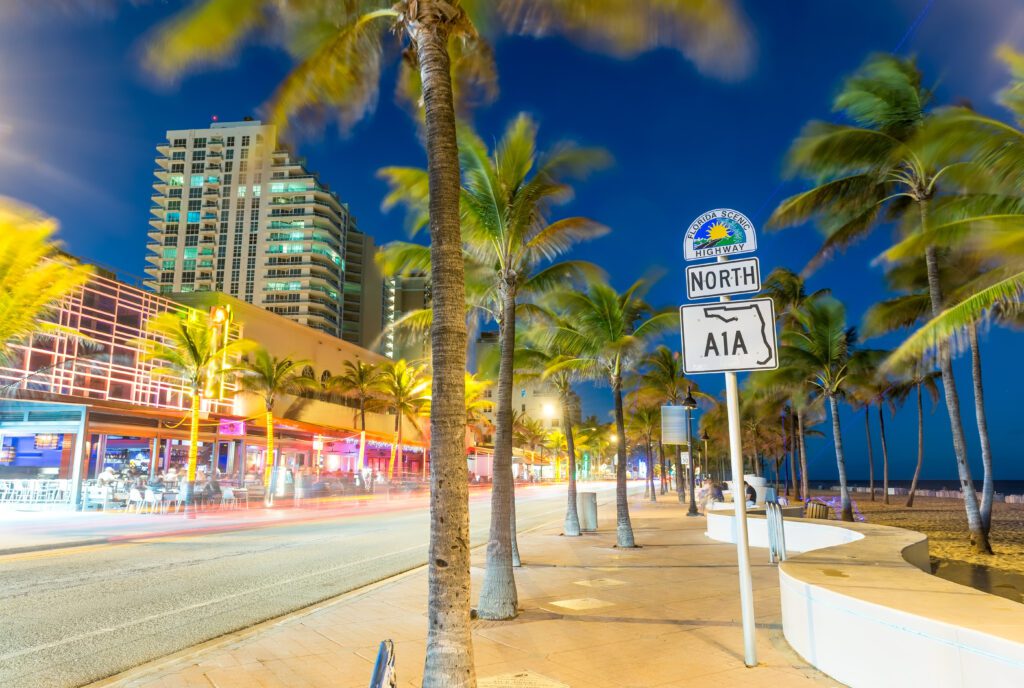 Nearby Attractions
The Everglades National Park and Big Cypress National Preserve
The Everglades National Park and Big Cypress National Preserve is the largest remaining subtropical wilderness in the USA. It has more than 1.5 million acres of natural habitat with over half of it under water. The main entrance is reached via Florida City south of Miami. It is open all seasons.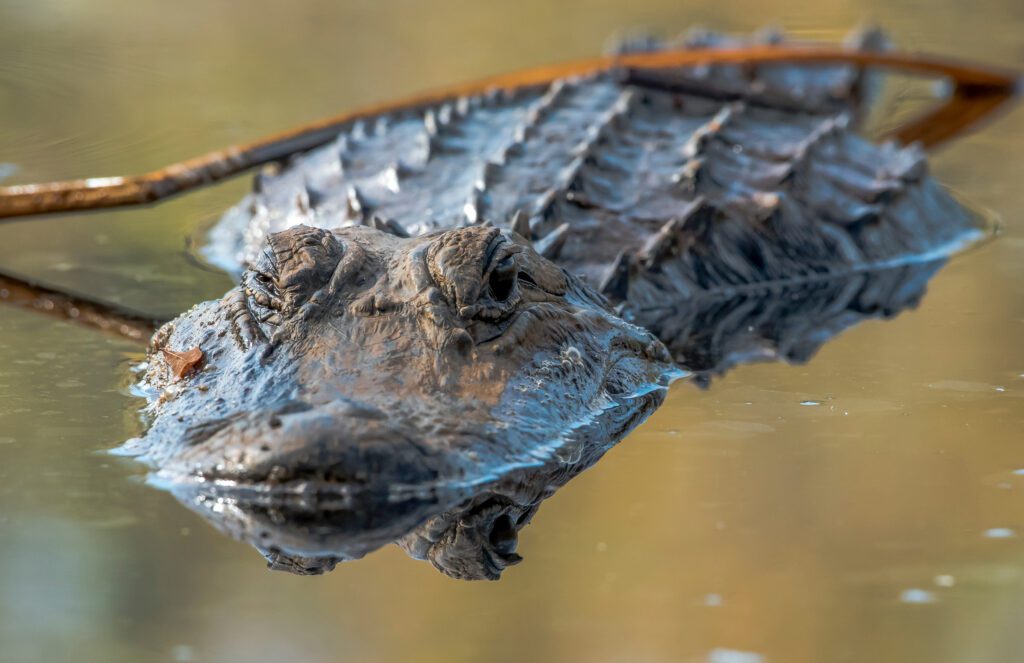 Biscayne National Park
Biscayne National Park is also reached by traveling south through Homestead. It consists mainly of unspoiled coastline, islands, crystal-clear ocean waters and coral reefs. The majority of Biscayne Park is under water along the southern tip of the Florida Peninsula and around the northern keys. If you visit either park, remember to take your mosquito repellent and sunscreen!