This article provides a first-hand account of how to spend a day seeing the top tourist attractions in the Muscle Shoals and Florence towns of Alabama.
---
Florence and Muscle Shoals, Alabama are two towns separated by the Tennessee River. They are just far enough from any of the Interstate highways and lack any major tourist attractions that these two towns are not considered "must-see" destinations. However, if you are a fan of Frank Lloyd Wright, are a music buff or just happened to be passing nearby, they are worth a stopover. We were driving from Memphis, Tennessee to Huntsville, Alabama on Highway 72 and decided to spend a day exploring these two towns.
We arrived late in the afternoon, around 5:00pm and drove to our hotel Florence. There are plenty of reasonably priced hotels and motels in Florence and Muscle Shoals. After checking in and dropping off our bags we drove down to the river front marina and had dinner at Stanfield's River Bottom Grille, which was right on the water. We ate outside, had a beer or two and watched the sunset while dining on deep-fried oysters and hamburgers with a side of deep fried pickles.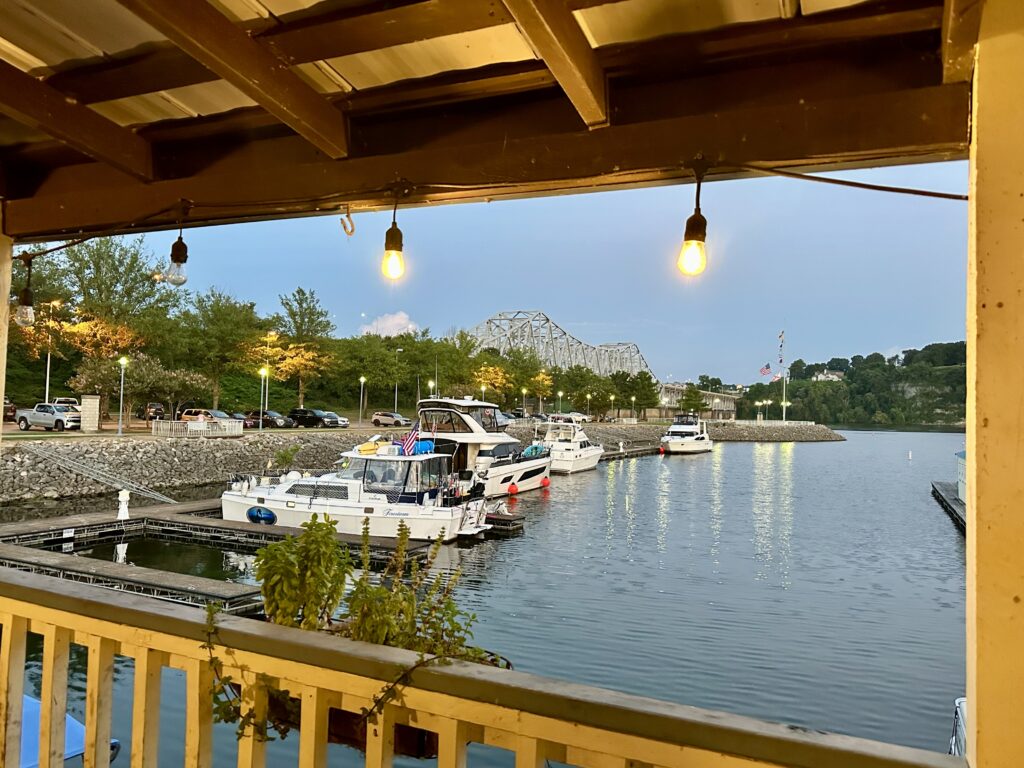 The next morning we checked out of our hotel and had breakfast at a nearby Waffle House, which is a chain restaurant that is popular throughout the southern United States. They serve breakfast all day as well as burgers and other quick service items for lunch and dinner. After a leisurely breakfast we headed over to the Rosenbaum House, a Frank Lloyd Wright designed house, for a tour.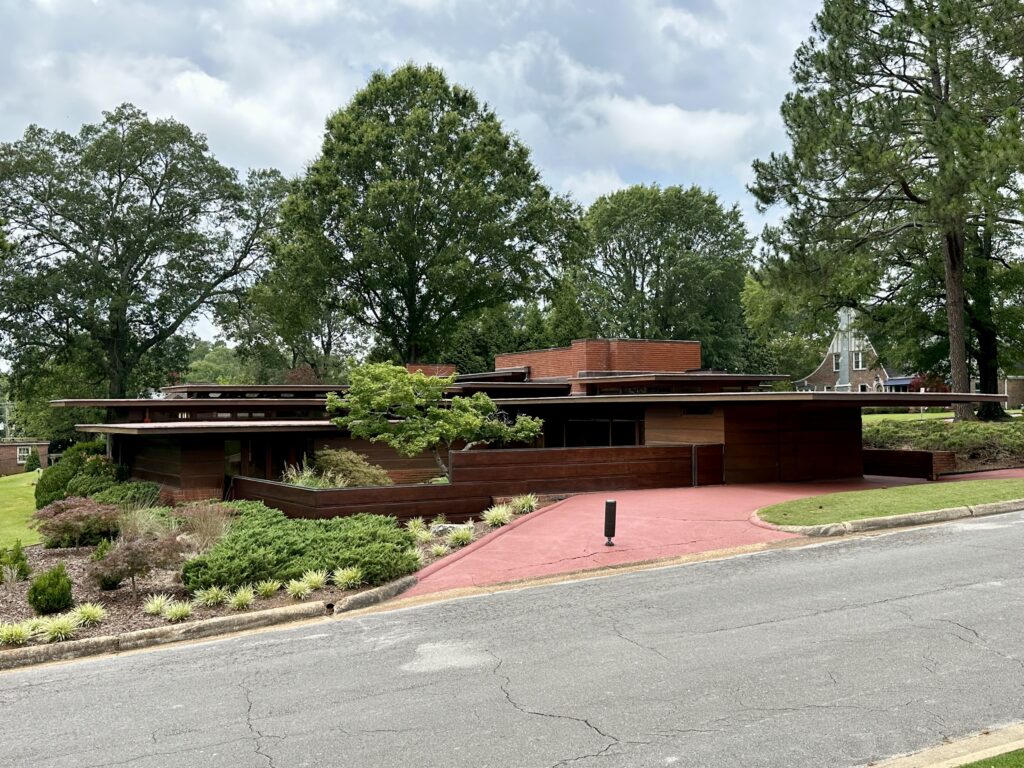 The house is located in a quiet, upscale residential area of Florence. The tour office is across the street and located in what looks like a school building. The tour guide was friendly and informative and we really enjoyed it.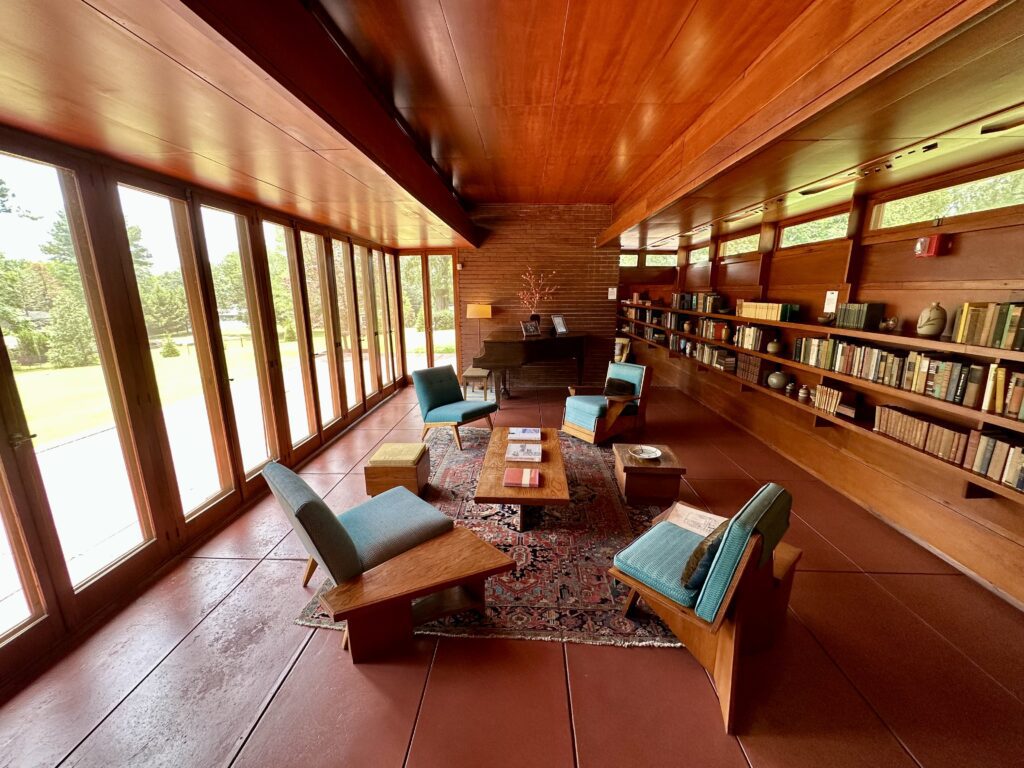 After leaving the Rosenbaum house we drove across the Tennessee River in Highway 72, then took Reservation Road over to the Wilson Dam, which generates electricity for the Tennessee Valley Authority. We stopped at an overlook and took some pictures, but the visitor's center was closed so we drove across the dam to the other side of the river and looped back around to Highway 72.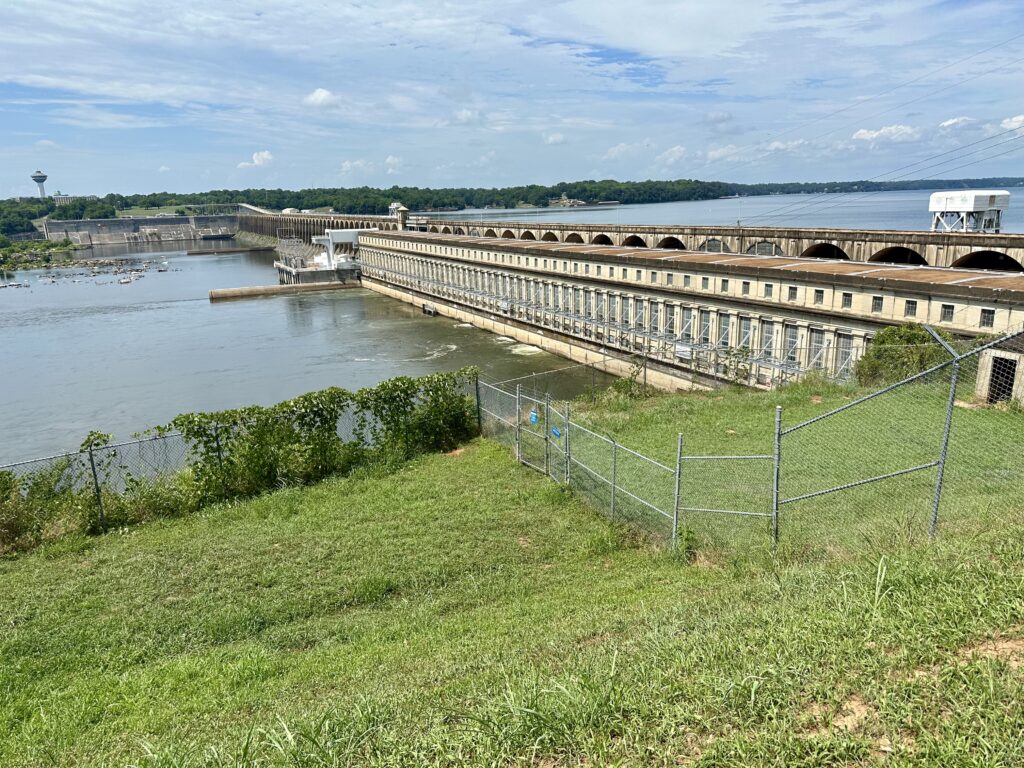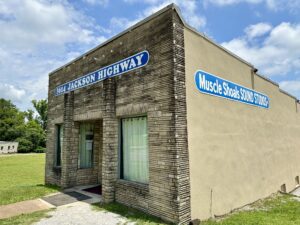 We drove over to Muscle Shoals Sound Studios for a studio tour and souvenir shopping. Muscle Shoals was first put on the recording studio map by a man named Rick Hall, who founded FAME Studios here, but we'll get to him shortly. FAME had a number of studio musicians that became known as The Swampers, made famous by the Lynyrd Skynyrd song "Sweet Home Alabama". The Swampers eventually broke away from FAME and opened their own recording studio called Muscle Shoals Sound Studios.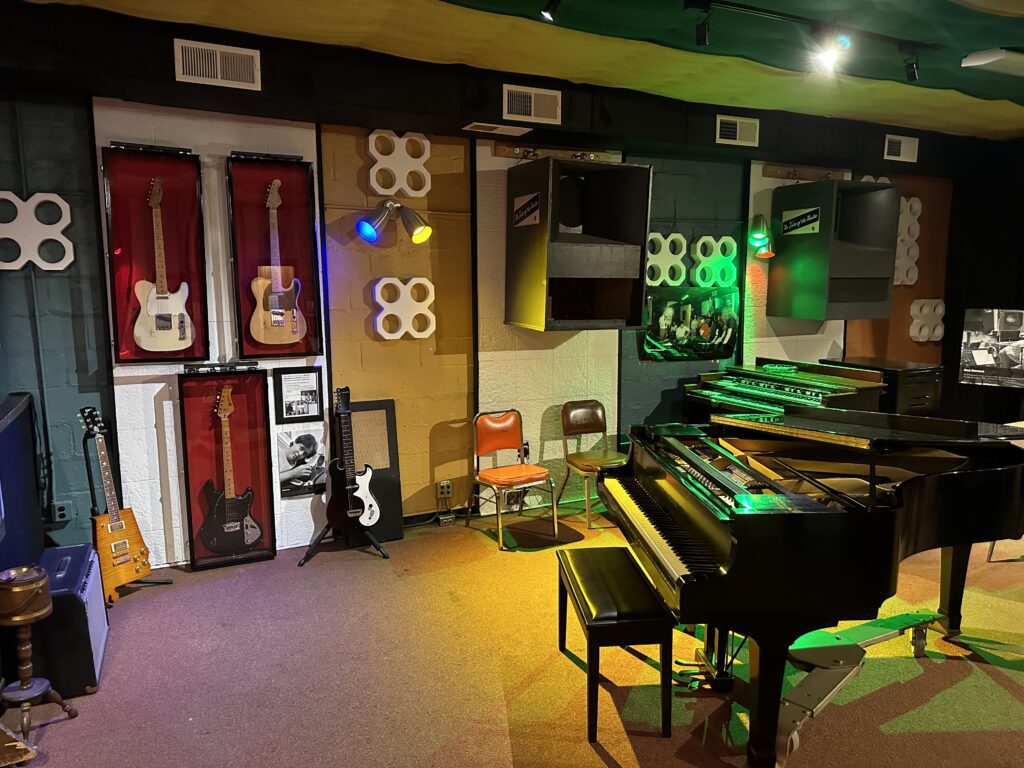 Today, the studio mainly functions as a museum although it can still be booked by anyone who wishes to record at this historic location. It's fairly small and only has one main room in addition to the control room, a bathroom and the entrance/souvenir shop. However, the stories the guide told us really made the tour. He was fantastic and really made the tour worth while.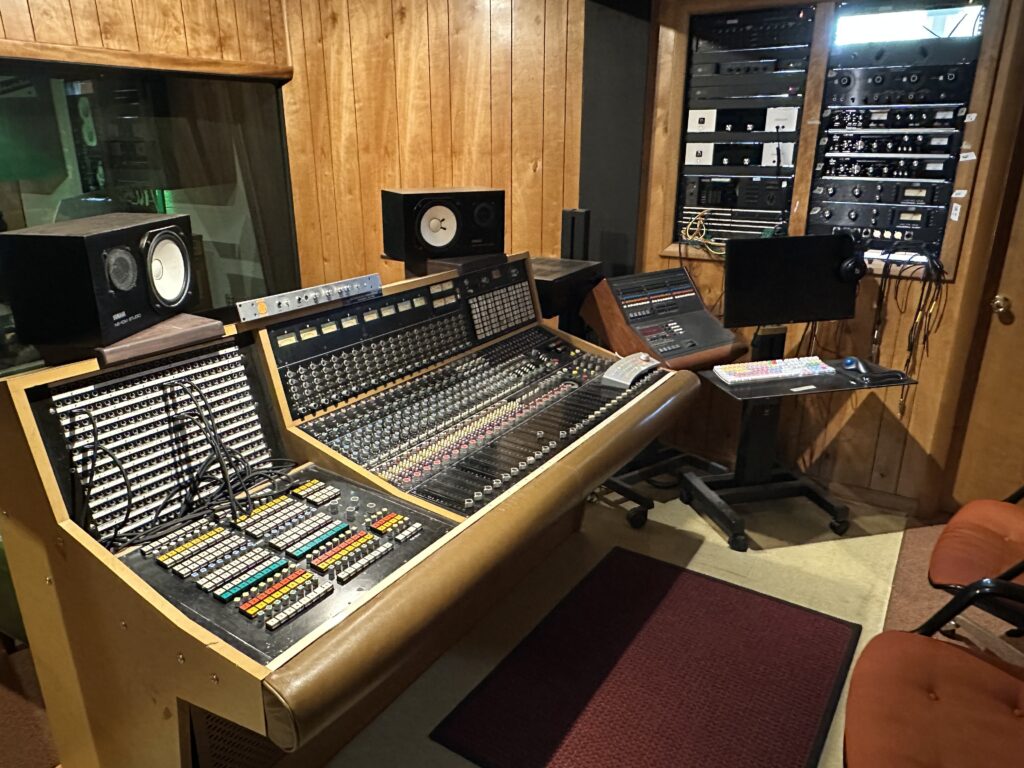 After we finished here we drove over to FAME Studios just 10 minutes away. FAME Studios actually has two recording studios and we toured both. Rick Hall and FAME Studios have been featured and portrayed in a number of movies and documentaries over the years. Both of these recording studios have played important parts in music history and are what put Muscle Shoals on the map.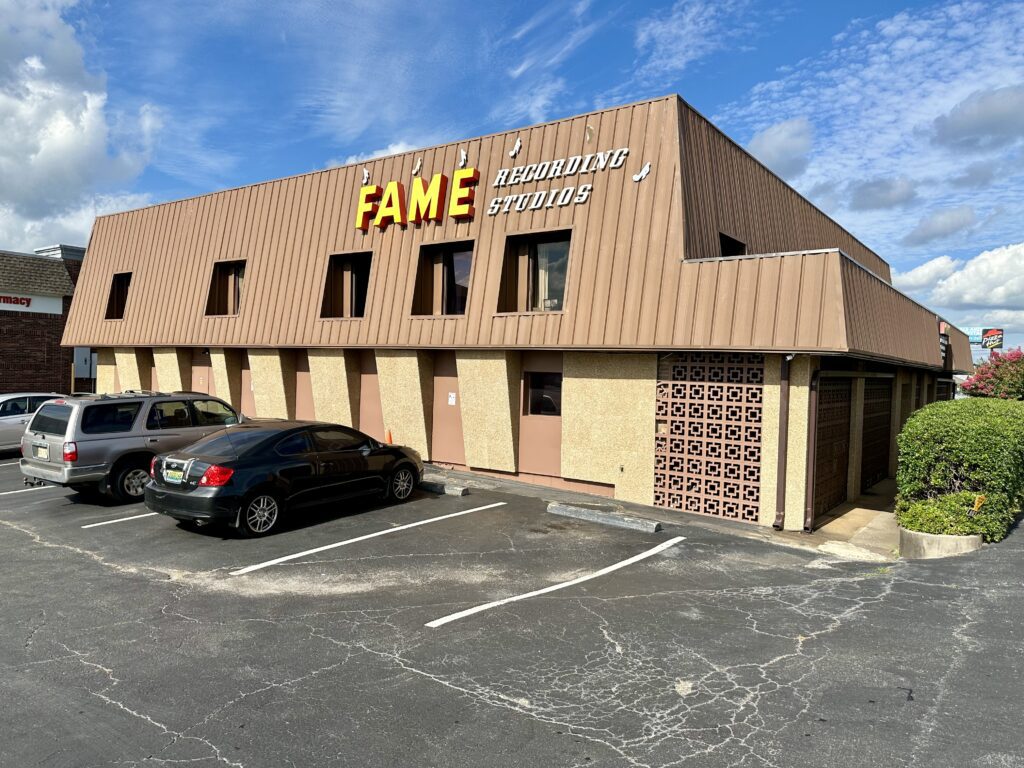 After the FAME tour we had to hit the road and get to Huntsville, but there are a couple of other sites that we didn't get to see: The Alabama Music Hall of Fame, and Helen Keller's Birthplace, which has been turned into a museum.
Additional Resources
Colbert County, Alabama Tourism Site
Official Alabama Travel and Tourist Site
Nearby Attractions
Memphis, Tennessee is about 2 ½ hours from Muscle Shoals and Florence, Alabama heading west on Highway 72.