This article provides an overview of things to see and do in Utah, including major cities and attractions, along with useful links to other websites for additional travel related information.
---
At a Glance
Utah is located in the western United States and is one of the four states that are part of The Grand Loop This is an area consisting of Utah, Colorado, Arizona and New Mexico, where there are an incredibly large number of national and state parks, monuments, forests and mountains with some of the most spectacular scenery in the United States. Utah's climate and terrain vary dramatically from the rugged snow capped mountains near Salt Lake City to the specular red rock of southern Utah.
Don't have time to read the entire article or just want the abbreviated version? Check out our article, Top Travel Destinations in Utah to find out the most popular places to visit.
Utah can be divided into 2 regions for the purposes of describing where the most popular tourist attractions are located. They are Salt Lake City and the Wasatch Mountain Range to the north and the area south of Interstate 70 and east of Interstate 15, which is where all of the specular national parks and monuments are located.
Salt Lake City and the Wasatch Mountains
Major Cities and Towns
Salt Lake City
Salt Lake City is nestled snugly between the Great Salt Lake to the north west, Utah Lake to the south and the Wasatch Mountains to the east.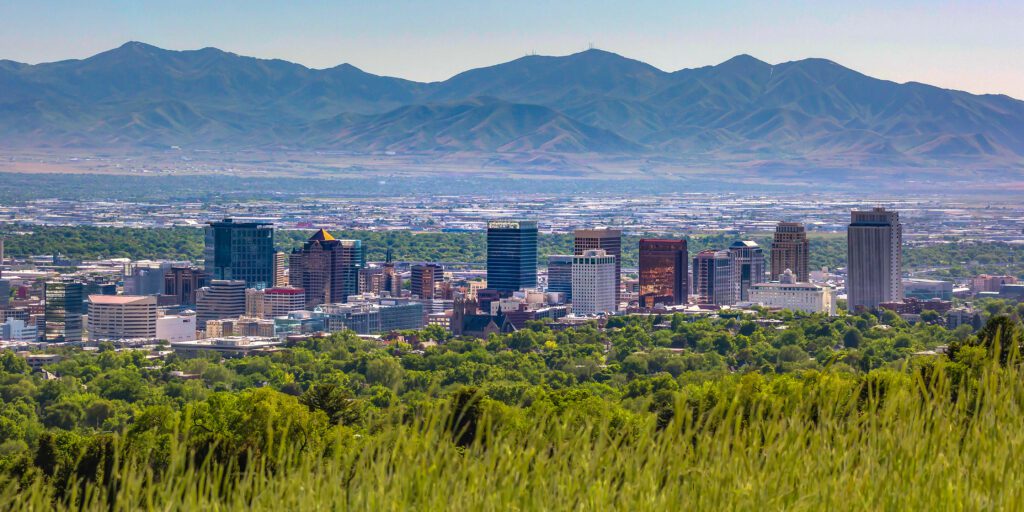 Park City
The town of Park City is an idyllic mountain town nestled in a valley with mountains surrounding it. It has a great historic Main Street with lots of shops, restaurants and cafes. Just past Park City is the Deer Valley Ski Resort and just a few minutes drive back down the valley is the Park City Mountain Village, which is the main access point to Park City Ski Resort. A few minutes further down the valley is the Canyons Village at Park City Ski Resort.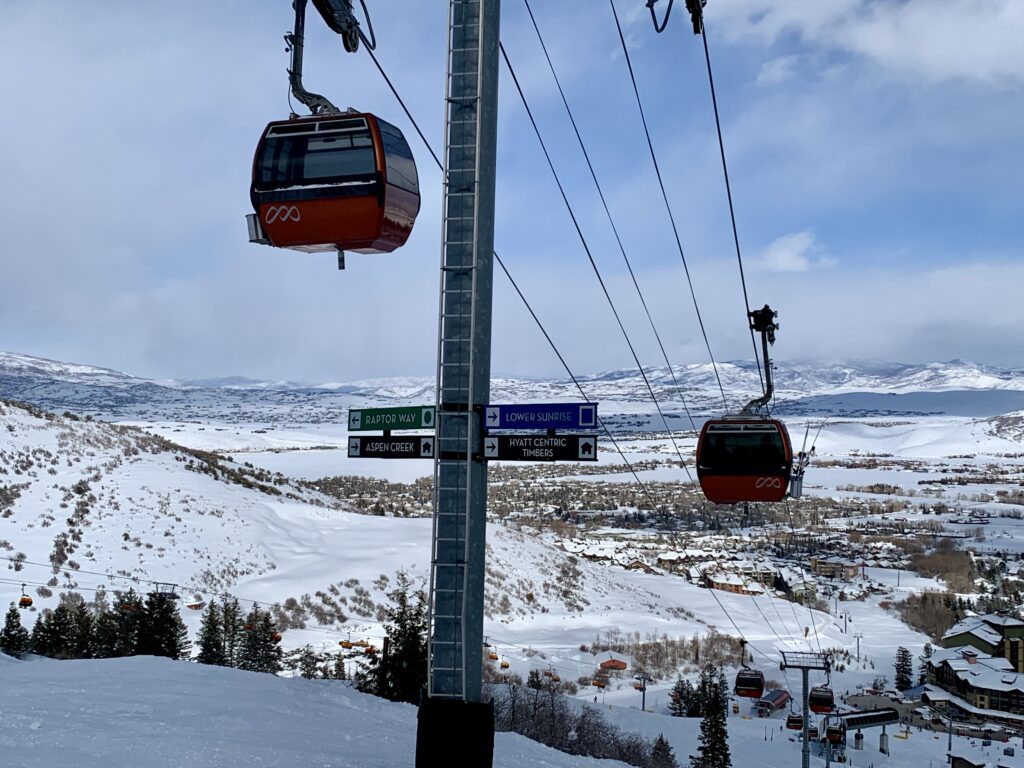 Major Attractions
Great Salt Lake
The Great Salt Lake is a land-locked body of water that is the remnant of the massive ancient Lake Bonneville. There are many places to observe and photograph wildlife and a number of sandy beaches on which to sunbath around the lake. However, you may not want to swim in the lake as it is very salty, contains lots of brine shrimp, smells bad when you stir up the water and is home to lots of different flying insects. Check out 5 Reasons to Avoid Swimming in Great Salt Lake for more details on this.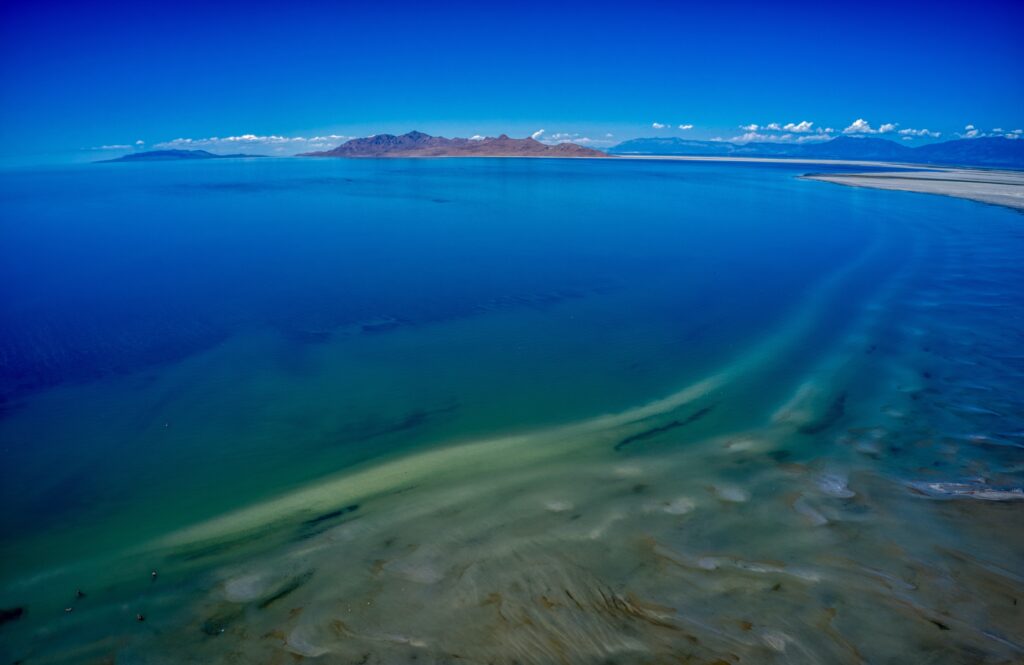 Antelope Island State Park
Antelope Island State Park is a great place to go see the Great Salt Lake and do some hiking, biking or wildlife viewing and its only 25 miles north of Salt Lake City.
Mormon Temple and Temple Square (Church of Later Day Saints) is a major landmark in Salt Lake City. Non-mormons are not allowed in the temple, but there is a visitor's center and events are often held in Temple Square.
Ski Resorts
There are more world class big mountain ski resorts,  within a 45 minute drive of Salt Lake City than near any other major city in the world. Heading out Interstate 80 to Highway 224 there are Canyons Village at Park City, Park City, and Deer Valley. Heading out Highway 190 there are Solitude and Brighton and taking Highway 210 up into Little Cottonwood Canyon there are Snowbird and Alta. Not only are Utah ski resorts known for their superb dry and plentiful powder, but the resorts also offer great hiking and mountain biking as well as many other year-round activities.
Southern Utah (a.k.a. Red Rock Country)
Major Cities and Towns
Moab is the gateway to Arches and Canyonlands National Parks, has some of the most extreme downhill mountain biking in the world, great white-water rafting and fantastic off-roading opportunities just to name a few of the many outdoor activities near this town.
Major Attractions
What northern Utah has in majestic snow capped mountains and ski areas southern Utah has in vast beautiful red rock natural wonders.
In the eastern part of southern Utah just outside of Moab are Arches National Park and Canyonlands National Park. Arches is smaller and more accessible then Canyonlands, but gets much more crowded during the summer months.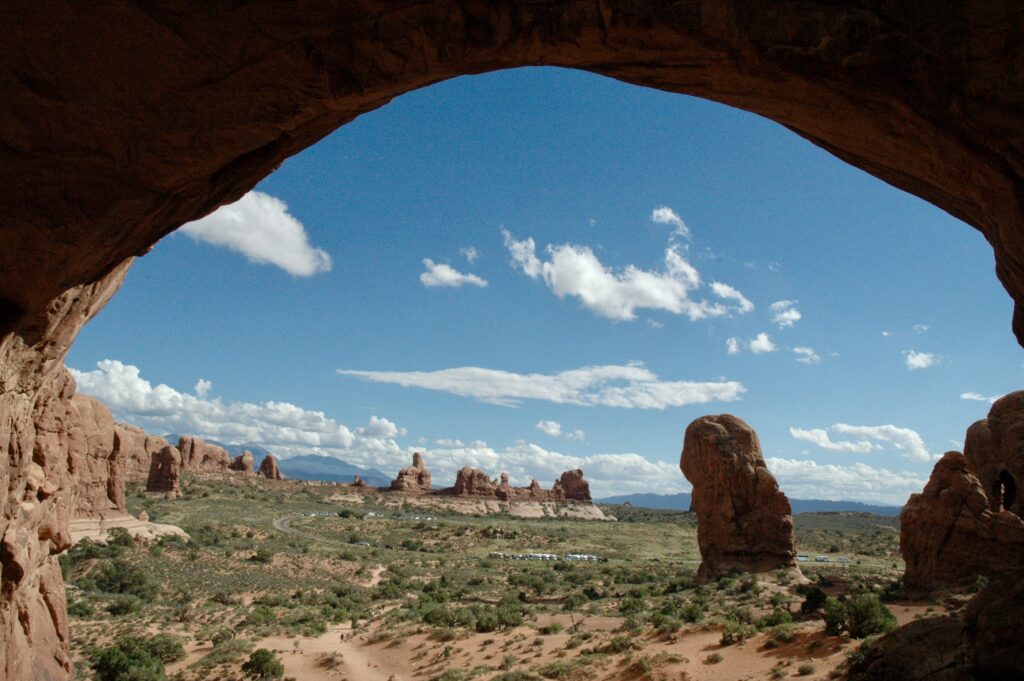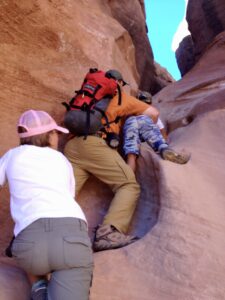 Capitol Reef National Park is in the central part of southern Utah. It's a little further out of the way than some of the other parks, but is well worth the scenic drive and being a bit out of the way may also keep those summer crowds down.
Glen Canyon National Recreation Area and Grand Staircase-Escalante National Monument are south of Capitol Reef. Glen Canyon's northern area is reached by Highway 95 and 276 while many marinas providing boat access are best found in via Page, Arizona.
Bryce Canyon National Park is located on the north-western end of Grand Staircase-Escalante National Monument just off of Highway 12.
Zion National Park is in the south-western corner of Utah less than an hours drive west off of Highway 89 or east of Interstate 15. Highway 9 provides a scenic drive through the park.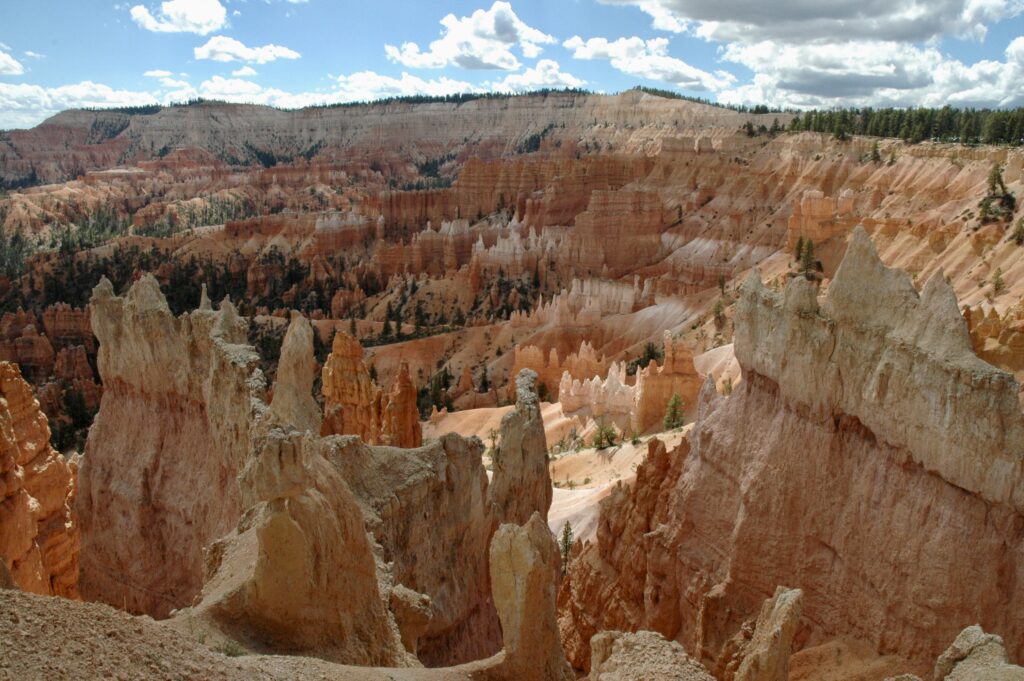 There are too many national and state parks to list here, but you can find them all via the links in the Additional Resources section below.
Travel Tips
Ski season in Utah typically starts in late November and ends in May. Southern Utah can get very hot and many of the popular parks like Arches, Bryce and Zion can get crowded. The best time to visit southern Utah is Spring (March to May) or Fall (September to November).
Additional Resources
Official Utah Travel and Tourism Site
Bureau of Land Management – Utah
Related USATourist Articles
Driving Hole in the Rock Road in Grand Staircase-Escalante National Monument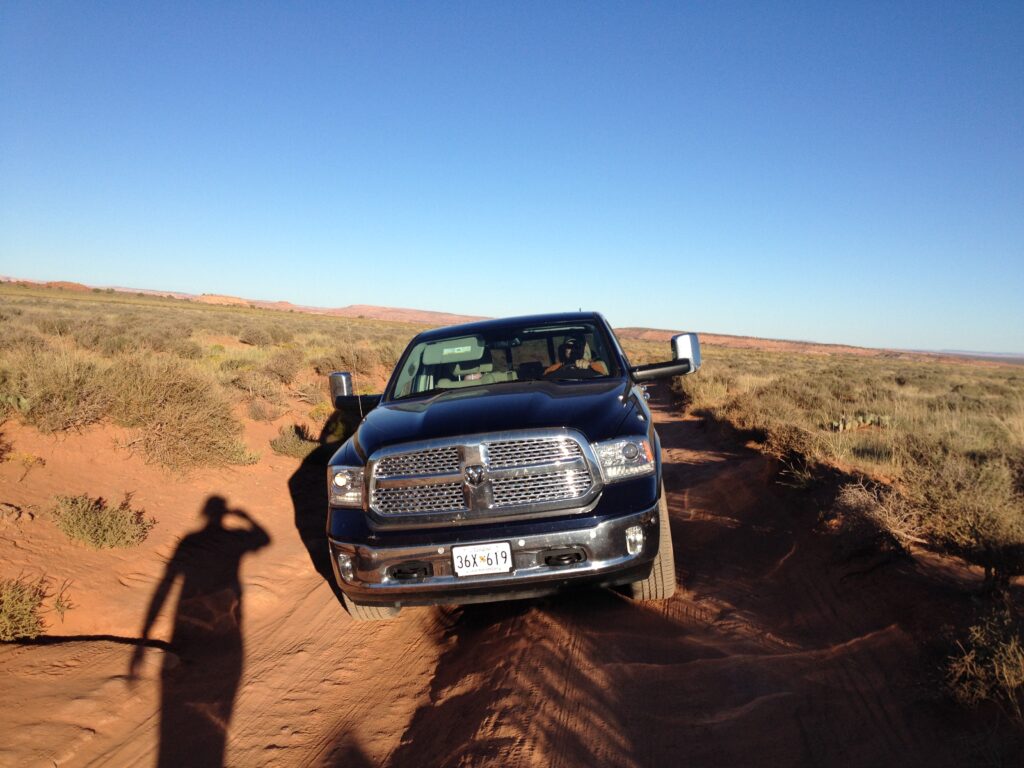 Arizona Travel Guide