This article provides an overview of things to see and do as well as places to stay in Canyonlands National Park and the surrounding area along with useful links to other websites for additional travel related information.
---
At a Glance
Canyonlands National Park covers a vast area of wilderness in southeast Utah, centered around the confluence of the Green and Colorado rivers. Over millions of years, the rivers and their small tributaries have carved the flat sandstone rock layers into many amazing forms with a great variety of colours. The 530 square miles of the park contain countless canyons, arches, spires, buttes and a myriad of other spectacular rock formations. The Grand Canyon may be deeper and more dramatic, but Canyonlands has more variety, both in the geological formations and the possibilities to explore them. It certainly offers much greater solitude and isolation.
The Canyonlands area was only designated a National Park in 1964. Before that, most of the terrain was unvisited, and also largely inaccessible. Much of it is still largely inaccessible; although there are now some paved roads. The best way to see most of the park is by 4WD vehicle, but most roads are very rough, and huge areas have no roads at all. Far fewer tourists come to this park than to others in Utah.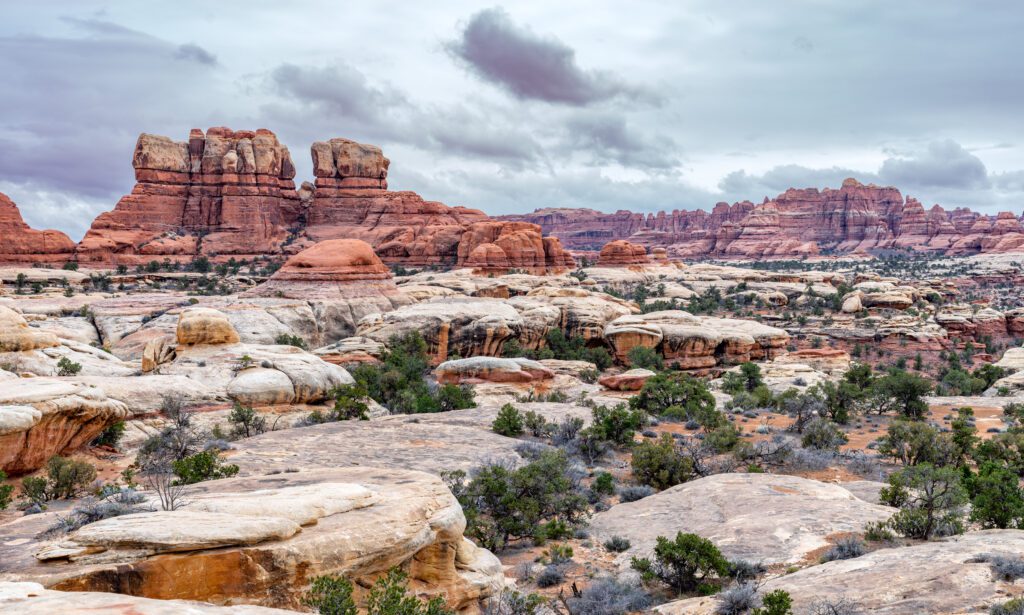 The sheer unbridgeable canyons of the Green and Colorado rivers divide the park into three distinct sections – Island in the Sky, The Needles and The Maze. Travel between them is necessarily difficult, requiring several hours driving.
Island in the Sky and The Needles are the two easiest sections of the park to visit although not nearly as easy and convenient as Arches National Park, which is located nearby. However, you are rewarded with less crowds and just as spectacular scenery.

Activities
The most popular activities to do here are hiking, backpacking, mountain biking and off-roading. Other activities include road biking, camping, canyoneering, photography, rock climbing and stargazing.
Getting There
There are 4 major cities with international airports that most people use when traveling to this area: Salt Lake City, Utah with Salt Lake City International Airport (SLC), Las Vegas, Nevada with Harry Reid International Airport (LAS), Phoenix, Arizona with Phoenix Sky Harbor International Airport (PHX) and Denver, Colorado with Denver International Airport (DEN). The Flagstaff Pulliam Airport (FLG) also has limited domestic and international flights and is a little closer then Phoenix.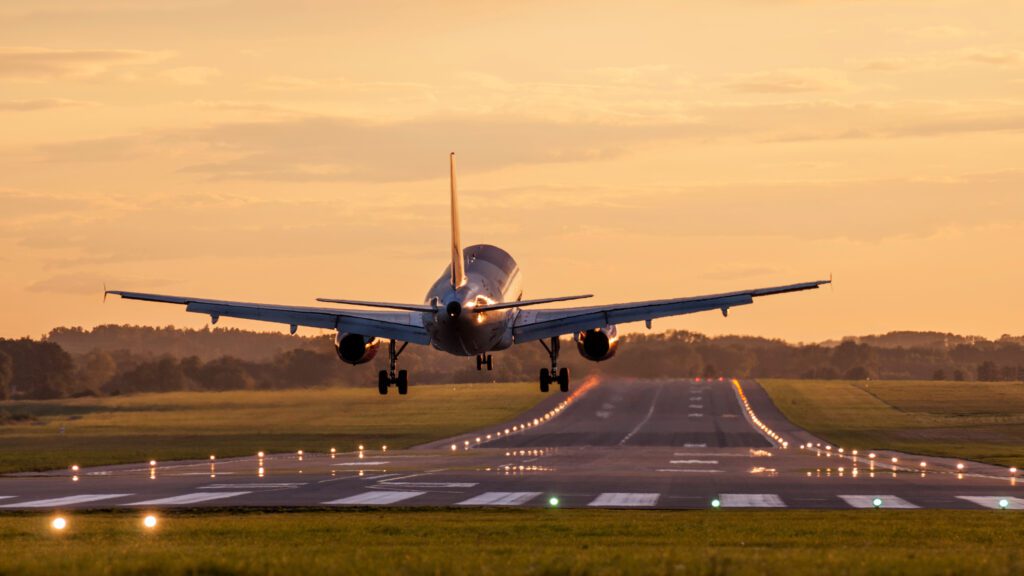 From Salt Lake City, Utah
The park is just over  3 ½ hours from Salt Lake City, Utah taking Interstate 15 south to Route 89 south to Route 6 south to 191 south. Route 191 south ends at Interstate 70, which  you will take east for about 23 miles (37 km) the continue south on Route 191.
From Las Vegas, Navada
The park is just over 6 ½ hours north-east from Las Vegas, Nevada taking Interstate 15 northeast to Interstate 70 east to Route 191 south.
From Phoenix, Arizona
The park is 7 ½ hours from Phoenix, Arizona taking Interstate 17 north to Route 89 northeast to Route 160 north to Route 191 north.
From Denver, Colorado
The park is just under 5 1/2 hours from Denver, Colorado taking Interstate 70 west to Route 191 south.
Park Location
No matter which direction you come from the park is accessed from Route 191. Canyonlands has two separate areas separated by the Colorado River with two separate entrances.
Island in the Sky
The entrance closest to Moab provides access to the Island in the Sky area and is accessed by taking Route 191 north out of Moab past the entrance to Arches National Park. Take a left onto scenic Route 313 and follow it until you reach Grand View Point Road, also known as Islands in the Sky Road, and make a right onto it. This is the main road through this section of the park.
The Needles
This entrance is accessed by taking Route 191 south out of Moab until you reach Route 211. Take a right on Route 211 and take it all the way into the park where it becomes the Needles Access Road.
The Maze
There is a third section of the park called The Maze located west of the rivers, but it is very difficult to get to and can only be reached by driving 50 miles along dusty unpaved roads. The Maze is the wildest and remotest section of the park consisting of a jumble of six steep inhospitable canyons. Around this are other remote areas of rock with yet more canyons and fins, buttes and domes.
Where to Stay
In the Park
There are two campgrounds in this park, Island in the Sky campground also known as Willow Flat Campground and The Needles campground. The Needles campground is a little larger, but both are on the smaller side, have no amenities other than picnic tables, fire rings and toilets. Island in the Sky campground only has vault toilets while The Needles campground has vault toilets year-round and flush toilets seasonally.
Moab
There are various lodging and camping options in and around Moab from campgrounds to basic motels to hotels to AirBnBs.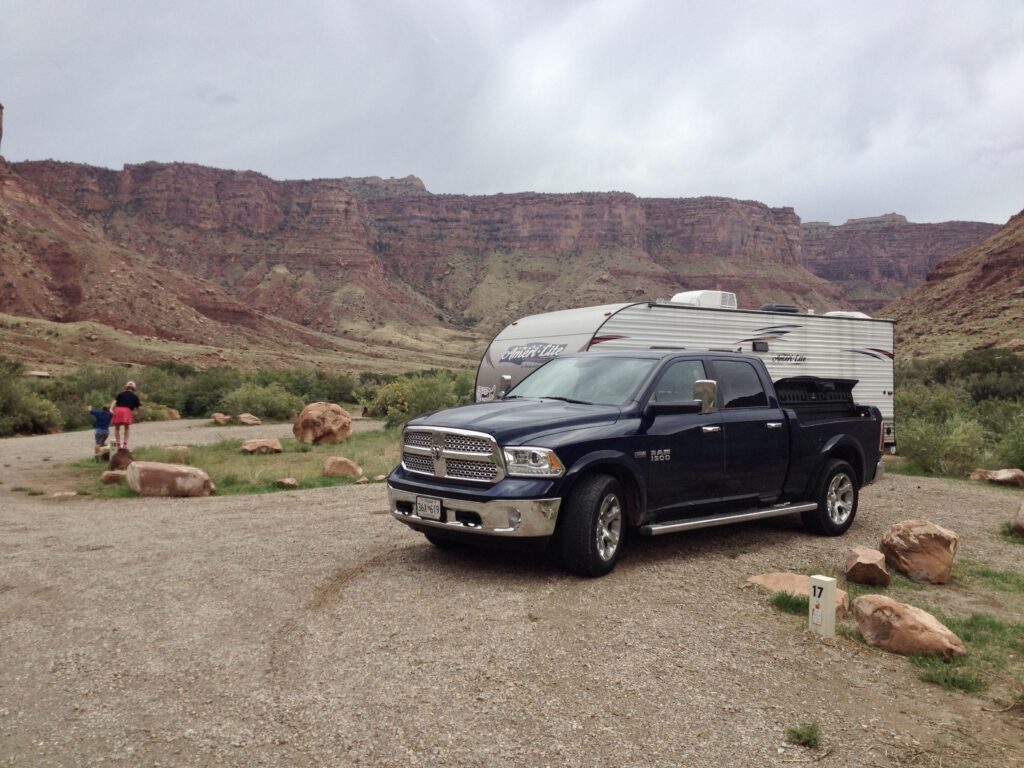 BLM Land
Bureau of Land Management (BLM) land is another option for campers and RVers who don't mind spending a few nights without any hookups, but in magnificent locations. All of the roads listed below have BLM camping, fantastic scenery and access to trail heads for hiking and off-roading. The three roads listed below are just a sample of some of the easier to get to camping options in this area.
Highway 128
Highway 128 is a very scenic road that intersects Route 191 in Moab and heads north to Interstate 70. There are a number of first-come first-served campgrounds located along this amazing road, which closely follows the Colorado River. These campgrounds will only have vault toilets and payment is on the honor system, but the setting is spectacular is the nightly cost is very inexpensive.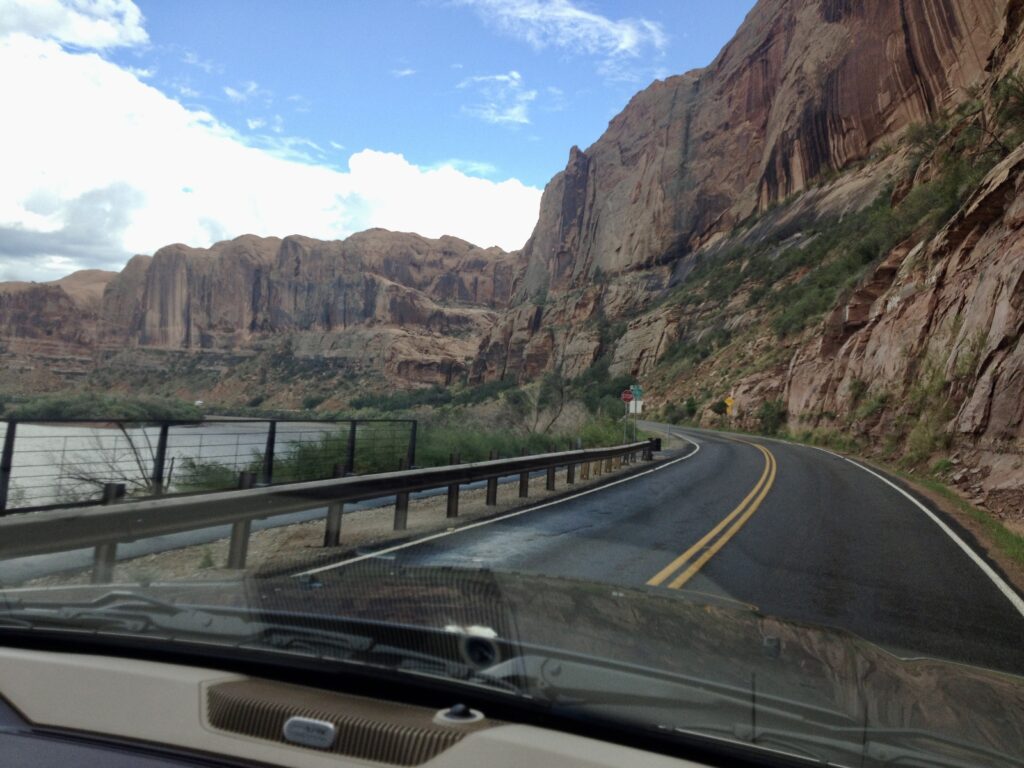 Highway 313
Highway 313 is another very scenic road that also happens to be the way into the Island in the Sky area of Canyonlands National Park. There are a number of first-come first-served campgrounds located along this amazing road as well.
Highway 279
Highway 279 hugs the banks of the Colorado River and is found just north of Moab by taking a left off of Route 191. There are a number of first-come first-served campgrounds located along this scenic road also.
Additional Resources
Recreation.gov – Canyonlands National Park has additional information about this park including maps, pictures, rules, fees and facility information. You can also book certain accommodations and pay certain fees here.
VisitUtah.com – Canyonlands National Park has a good visitors guide with information about tours, things do see and do, accommodations, getting there and many other bits of useful information.
Nearby Attractions
Arches National Park Travel Guide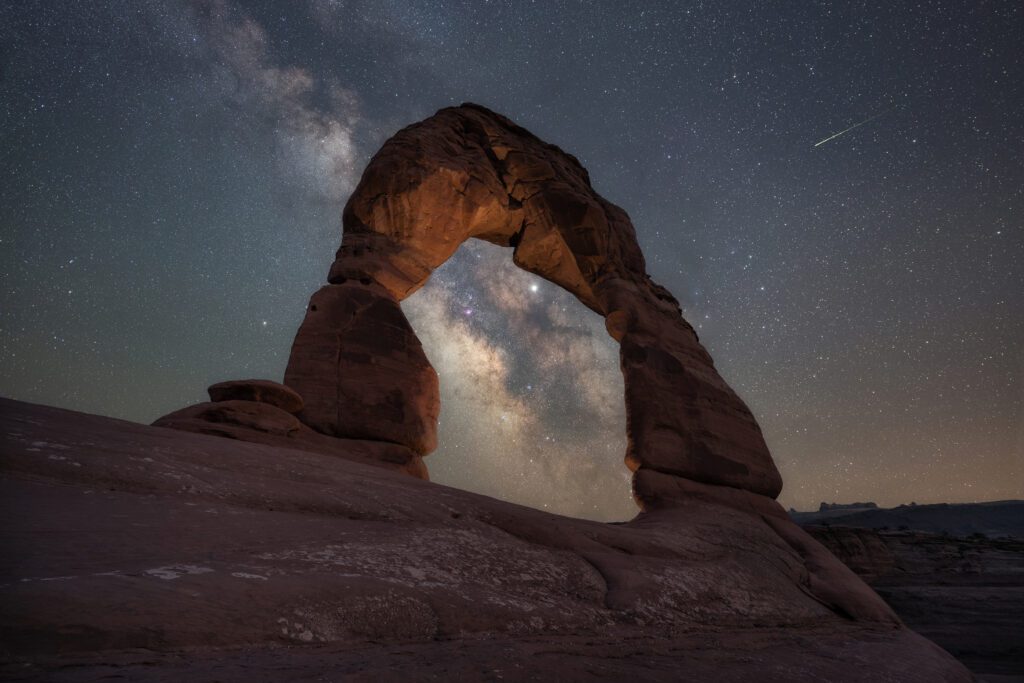 Related USATourist Articles
Utah Travel Guide