This article provides an overview of things to see and do as well as places to stay in the Capitol Reef National Park and the surrounding area along with useful links to other websites for additional travel related information.
---
At a Glance
Capitol Reef National Park's name comes from the huge white domes of sandstone that resemble capitol buildings and towering rocky cliffs that are a barrier to travel much like ocean reefs. The park's main defining feature is the water pocket fold, which is a nearly 100 mile (161 km) monocline or wrinkle on the earth. Of course, there are also many other interesting rock formations including arches, domes, cliffs, valleys, slick rock and chimneys to see as well as wildlife and historic sites that make this one of the top 5 national parks to see in Utah.
The park is divided into three sections: the Fruita Historic District, the South (Waterpocket) District and the North (Cathedral Valley) District. The Fruita Historic District, located in the center of the park where Route 24 passes through, is the most accessible and is where most tourists visit. The North and South Districts are much more remote, often needing high ground clearance and possibly 4 wheel drive vehicles to navigate the unpaved roads.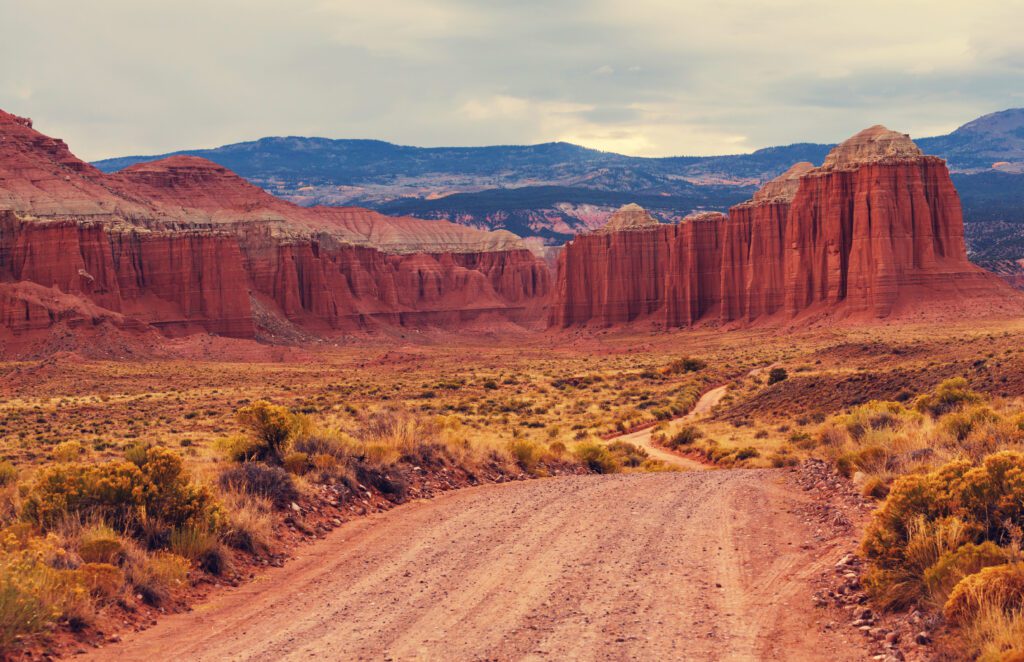 Activities
Scenic drives and hiking are the two most popular activities here. There are some old buildings left from the early Mormon settlers like the Fruita Schoolhouse, Farm Implement Set and Gifford House and signs of even earlier inhabitants in the form of Petroglyphs. The Ripple Rock Nature Center is also an interesting place to visit especially if you have young kids.

Getting There
There are 3 major cities with international airports that most people use when traveling to this area: Salt Lake City, Utah with Salt Lake City International Airport (SLC), Las Vegas, Nevada with Harry Reid International Airport (LAS) and Denver, Colorado with Denver International Airport (DEN).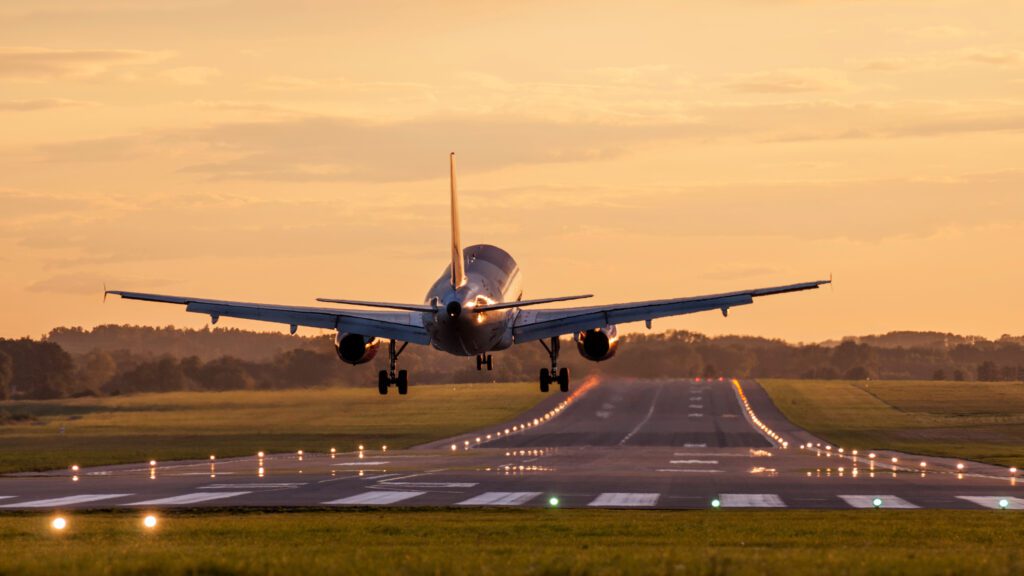 From Salt Lake City, Utah
The park is about  3 ½ hours from Salt Lake City, Utah taking Interstate 15 south to Route 50 south to Route 24 south.
From Las Vegas, Navada
The park is about 5 hours northeast from Las Vegas, Nevada taking Interstate 15 northeast to Route 20 east to Route 89 north to Route 62 northeast to Route 24 east. If you were planning on visiting Zion National Park on the way you would Interstate 15 northeast to Route 9 and stopping at Zion before proceeding east on Route 9 to  Route 89 north to Route 62 northeast to Route 24 east.
From Denver, Colorado
The park is just over 6 1/2 hours from Denver, Colorado taking Interstate 70 west to Route 24 south. You can also take a slight detour if you want to visit Arches National Park and Canyonlands National Park by taking either Route 128 or Route 191 south to Moab then heading back up Route 191 to Interstate 70 and continuing on to Capitol Reef.
Where to Stay
In the Park
The only place to stay in the park is the Fruita Campground as well as two primitive campgrounds in the more remote areas of the park. Fruita Campground does get completely booked during the summer months so you'll want to make reservations early. This can be done at the Recreation.gov website up to 6 months in advance. Each site has a picnic table and fire pit or grill, but no hookups. There is a dump station and potable water available as well as flush toilets, but no showers.
Nearby
There are accommodations, campgrounds and RV parks located along Route 24 between Hanksville to the east and Fremont, Loa, Bicknell, Torrey and Grover to the west.
Additional Resources
Recreation.gov – Capitol Reef National Park has additional information about this park including maps, pictures, rules, fees and facility information. You can also book certain accommodations and pay certain fees here.
VisitUtah.com – Capitol Reef National Park has a good visitors guide with information about tours, things do see and do, accommodations, getting there and many other bits of useful information.
Related USATourist Articles
Utah Travel Guide