This article provides an overview of things to see and do in Orlando and Kissimmee, Florida along with useful links to other websites for additional travel related information.
---
At a Glance
The Orlando and Kissimmee area of Central Florida is one of the most popular tourist destinations in the U.S. and for good reason. There are more tourist attractions packed into this area than anywhere else in the U.S. and possibility the world. But Orlando and Kissimmee are much more than just theme parks and tourist traps, there's fine dining with 30 restaurants listed in the Michelin Restaurant Guide for Orlando, brew pubs and up-scale casual dining. There are a number of hot springs near by and air boat tours through grassy swampland where you can see alligators and other wildlife as well as many other activities.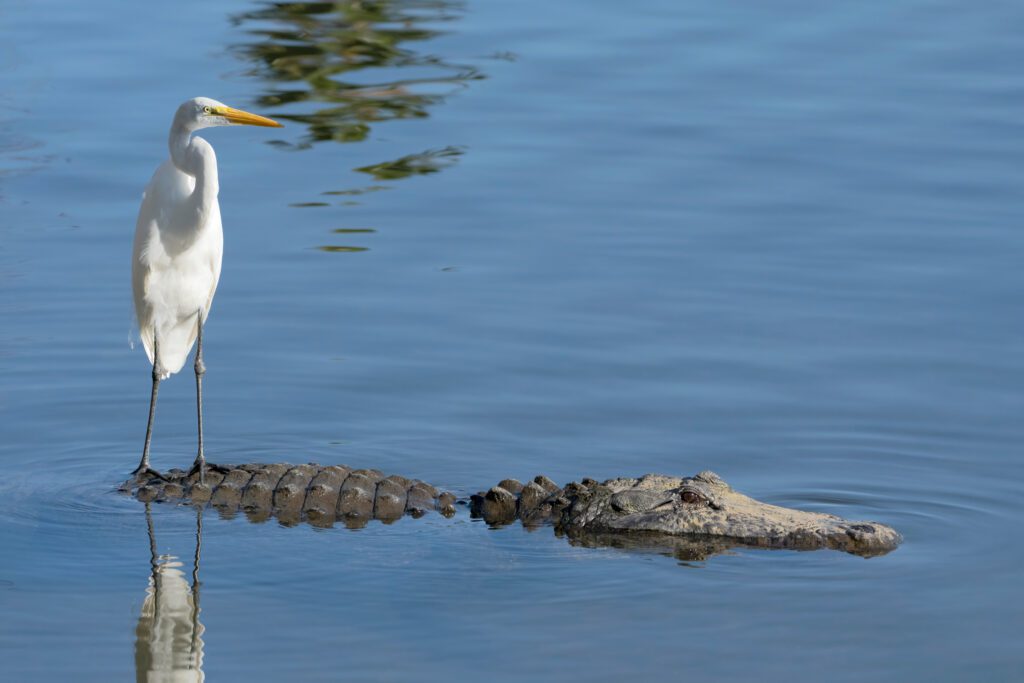 For the latest news on what's new around this area check out our article: What's New to See, Do and Dine at Around the Orlando and Kissimmee, Florida Area for 2023.
For ideas on what to do within a two hour drive of the Orlando and Kissimmee area check out our two articles: Things to See and Do Heading East from Orlando and Kissimmee, Florida and Things to See and Do Heading West from Orlando and Kissimmee, Florida.
Theme Parks
Walt Disney World Resort Complex
The Walt Disney World Resort Complex is enormous, currently consisting of four theme parks, two water parks, more than 25 hotels, one campground, Disney Springs and too many shops and restaurants to count…and they are continuing to expand. All of the Disney properties are not actually located in Orlando, but are much closer to Kissimmee, which is to the south of Orlando.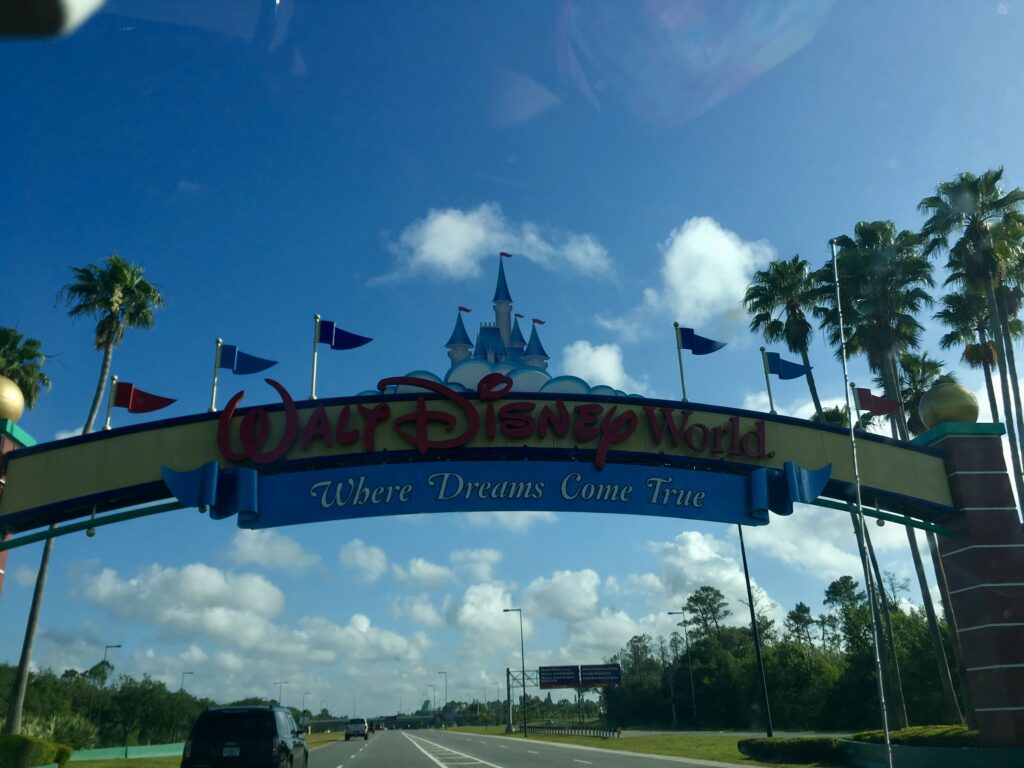 Universal Studios Resort Complex
Universal Studios Resort Complex, with the addition of Epic Universe, which will add a massive new theme park to the two theme parks that are already there, not to mention all of the hotels, dining and shopping, may soon challenge Disney for the king of the theme parks in Orlando. Universal's City Walk, similar to Disney Springs, has shopping, dining and entertainment options as well.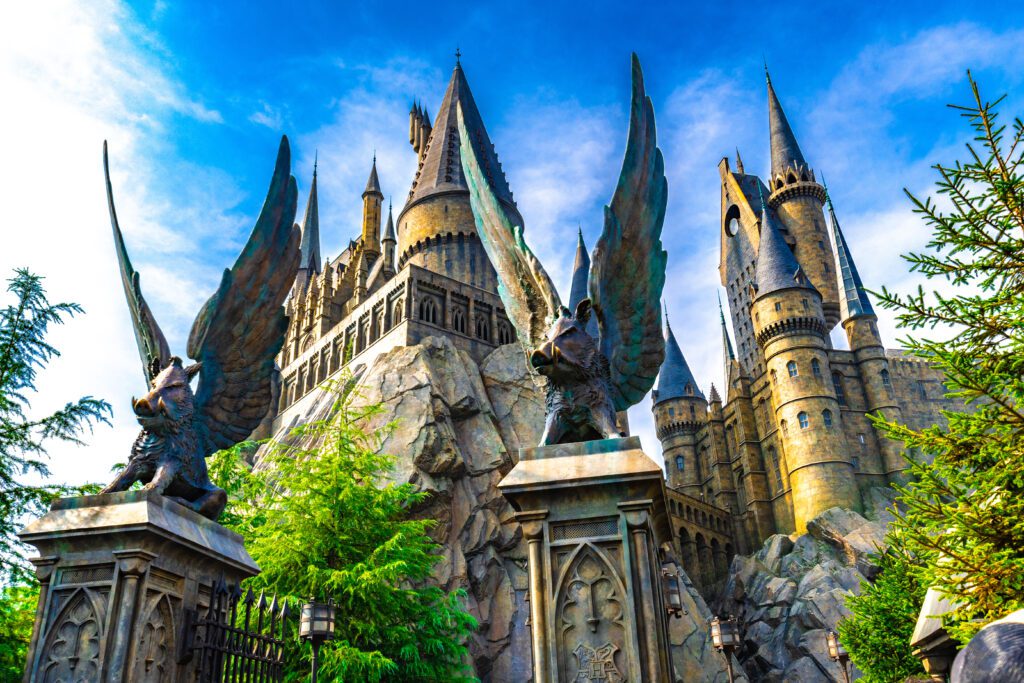 SeaWorld Orlando
SeaWorld Orlando is not nearly as Disney or Universal, but it has some unique attractions that make it worth while to consider spending a day or two in one of their parks. SeaWorld Orlando consists of the SeaWorld theme park, Aquatica, which is a regular water park with water slides and lazy rivers and Discovery Cove, which is a more unique water park where you can swim with rays and even sharks if your brave enough.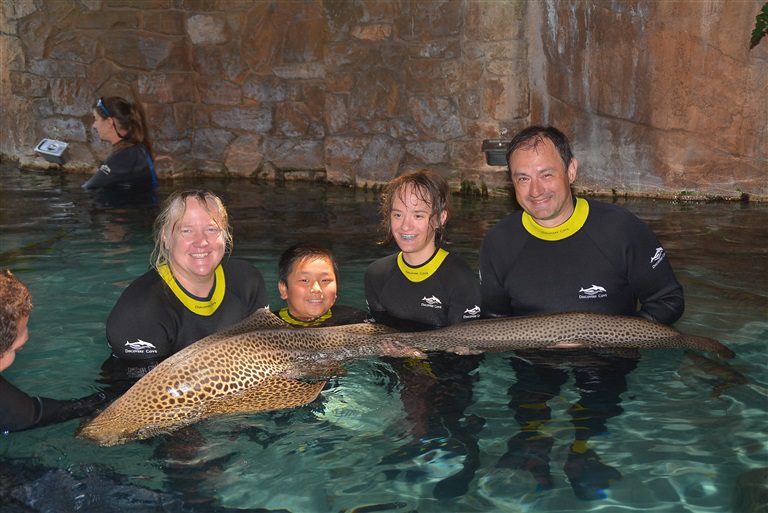 International Drive
International Drive, also known as I-Drive or the I-Drive District, runs in a north to south direction paralleling Interstate 4 starting up near the intersection of Interstate 4 and State Route 91 and ending at State Route 536. Currently, the section with the most attractions and restaurants is north of State Route 528 and south of State Route 91.  International Drive was always known for its cheesy attractions like the WonderWorks Upside Down Museum and reasonability priced dining options (note: the largest McDonalds in the world is here). However, new attractions have been built like ICON Park and Dezerland Park and sections have been re-developed adding more up-scale dining options.
Orlando's official website, VisitOrlando, has a great article on the Top 10 Things to do in the International Drive Entertainment District.
Getting There
By Air
There are two international airports servicing Orlando: Orlando International Airport (MCO), which is only 5 minutes east of downtown Orlando and Orlando Sanford International Airport (SFB), which is just over 30 minutes north of downtown Orlando.
By Car
Interstate 4 runs between Tampa and Daytona Beach going through Orlando and the western part of Kissimmee. At Interstate 4's eastern point near Daytona Beach it connects with Interstate 95, which is the major north-south corridor the runs along the United States' east coast. At Interstate 4's western point near Tampa it connect with Interstate 275, which runs along Florida's western and central corridors.
By Rail
Amtrak offers four passenger trains a day out of Miami to destinations throughout Florida and up the Atlantic Coast to New York City and Boston. Connection with the Sunset Limited Line in Orlando, allows you to travel by train through New Orleans and El Paso, Texas all the way to Los Angeles on the Pacific Coast.
Brightline also offers passenger trains between Miami and Orlando International Airport (MCO) stopping at Aventura, Fort Lauderdale, Boca Raton and West Palm Beach along the way. They plan to extend their Orlando line past the airport and further into Orlando proper, but these plans have not yet been finalized.
Related USATourist Articles
Florida Travel Guide